BACK STREET HEROES is widely recognised as Europes's leading custom bike magazine. Now in its 33rd year, the magazine's unconventional pages have reflected contemporary custom bike-building styles as well as documenting the associated subculture and lifestyle. The magazine has a remarkably dedicated following that ensures your adverts are placed in a unique position; reaching out to a readership who have known and trusted BACK STREET HEROES for such a long time.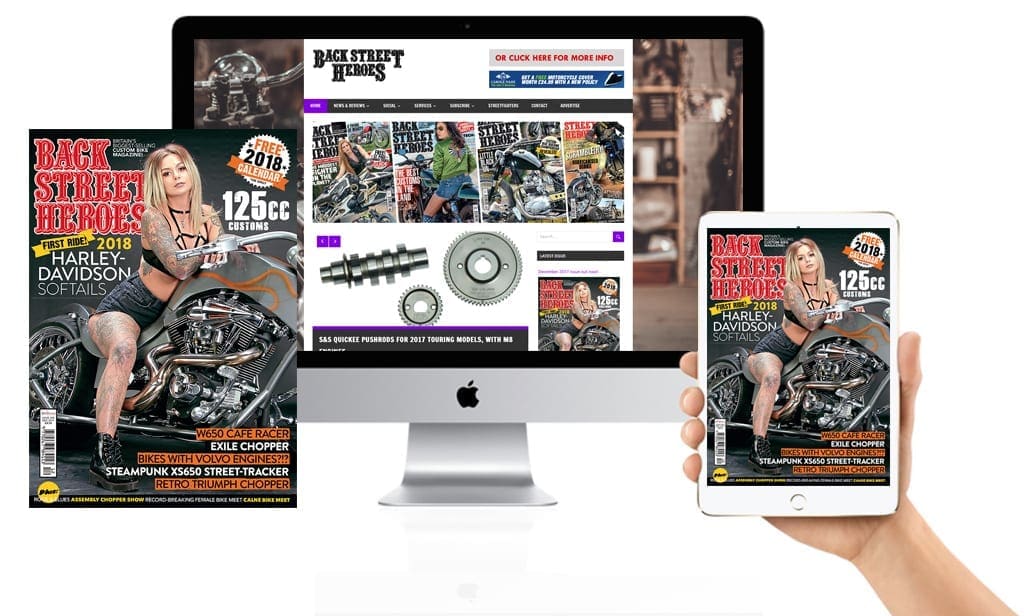 Contact
Advertising Representative
Owen Hibbert | 01507 529410 | [email protected]
Group Advertising Manager
Sue Keily | 01507 529361 | [email protected]
Inserts
Sandra Fisher | [email protected]
Note: Telephone calls may be monitored or recorded for quality and training purposes. Please read our Trade Supplies Conditions of Acceptance www.mortons.co.uk/advertising-terms
Media Pack
Please fill in your name and email address below and you will receive a media pack shortly.
Magazine Information
Format: Glossy A4 full-colour magazine
Average pagination: 116 pages
Frequency: First Thursday of every month
Availability: Normal retail outlets, overseas distribution, subscription (Print and digital)
On-line Banner Sizes