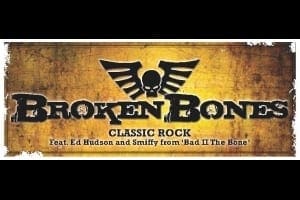 If there's one thing that every rally needs it's a decent rockin' band. Okay and good food. And cold beer. Alright, a good event needs a few things to make it unforgettable, but a band who can get the crowd going into the small hours is a must.
Rally regular and bassist Smiffy would like to make it known that both his bands rock and they are available for rallies, parties, bar mitzvahs, openings of new Lidl branches etc
Classic rock tribute act Bad Penny headlined the recent Bum In The Mud rally, as they have done on numerous occasions, and his second band Broken Bones (featuring ex-Judas Priest members) play heavy rock covers of the biker persuasion (you know, Highway To Hell, Ace Of Spades, anything by Deep Purple).
If you have an event that you think either of these bands could improve, email Smiffy to find out more!
Email: [email protected]
Article continues below…
Advert