As promised in the write up – issue 391 November 2016
Here are the pictures and details for both runners up and winners at this event:
Starting with a pretty picture of the trophies ~ all provided by Back Street Heroes of course 🙂

Then the runners up ~ (if the spellings are wrong it's down to your handwriting!)
Chopper: Jason Hallam Suzuki GS1000; Classic & Vintage:  'Eggo' Suzuki GT750; Paint: David Griger XV1700 Warrior; Scooter & Honda Cub: 'Root' 1200 Harley with a gorgeous Viking theme. [Yes they know it doesn't fit but he was smiling all the same]; Streetfighter: 'Tommy'; Bobber: 'Shane' 883 hardtailed Sportster; Ladies: The BSH 250 Herald project bike; Harley: Keith Bones 1600 Harley Rocker; Engineering: Rob Wood 175cc BSA; Shed Built: Sean 'Bats' GSXR1100 hardtail; Trike: Marc Burnett Kawasaki 1500; Car: (no name) Ford Anglia; Best In Show: Shaun Stoney-Jones 883 'Stoney-Broke'.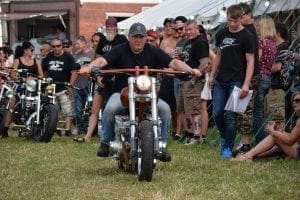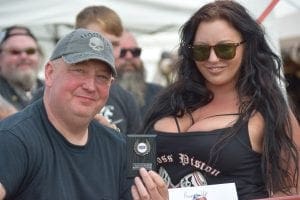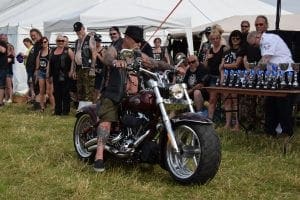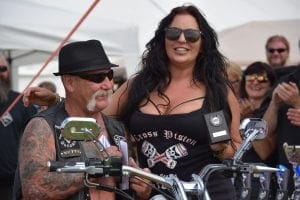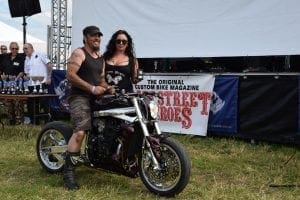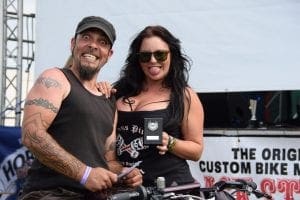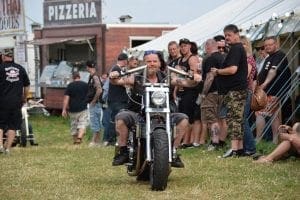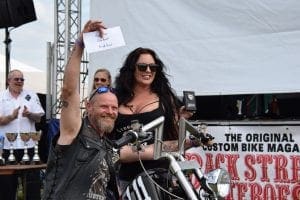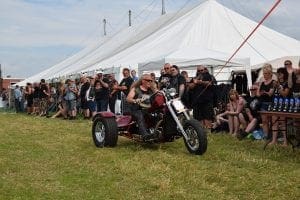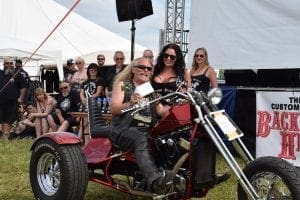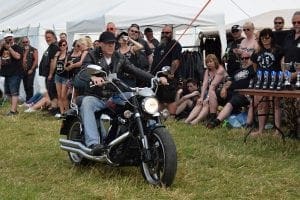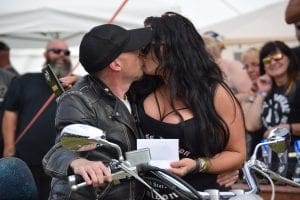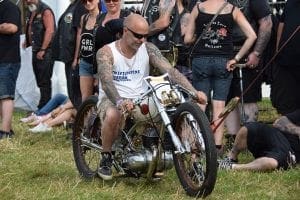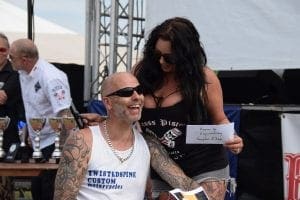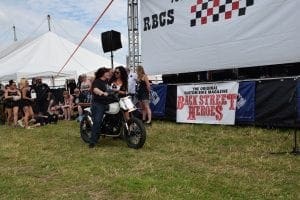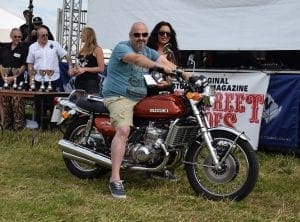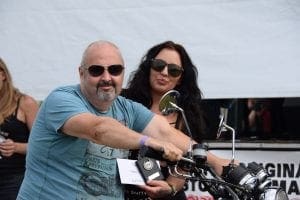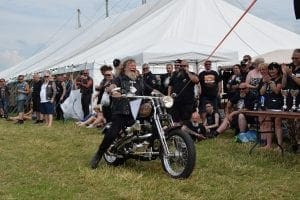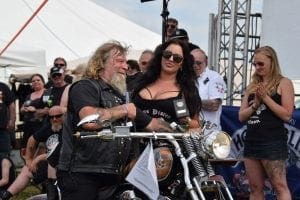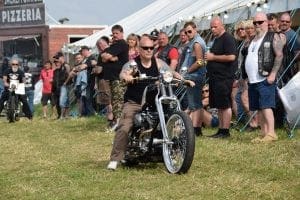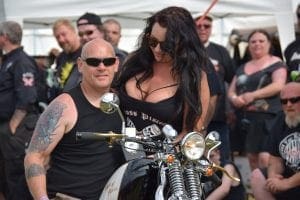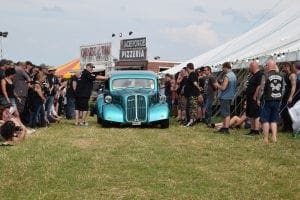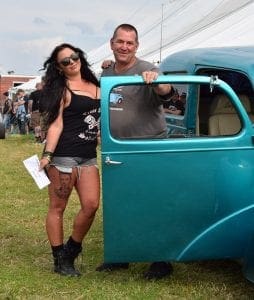 And next the winners:
Chopper: Nick Argyle Honda Swedish Chop 'Rusty n' Fast'; Classic & Vintage: 'Stace' 1941 Indian 741; Paint: Paul Stolworthy Martek Monster Turbo; Scooter & Honda Cub: David Sims Lambretta/Vespa PX200 'Tangerine Dream'; Streetfighter: Jayne Moore 1200 Suzuki in Viper frame; Bobber: Nick Potter 1275 Harley 'Iron Horse'; Ladies: Kim Phelan Streetfightered R1; Harley: Mave Tamworth 1584 H-D; Engineering: Michael Bond Ruggerini Diesel; Shed Built: Roy Gilby Yamaha XV1000; Trike: Lukas Audi A8 based Kaspir; Car: Jon Moonshine VW Beetle; Best In Show: (no name) 1958 Triumph 650 in an early 40's frame.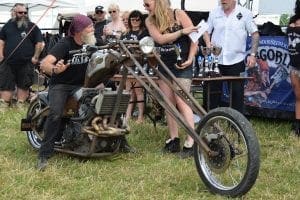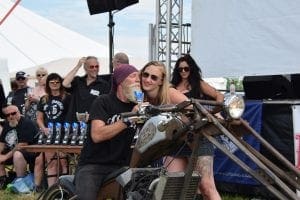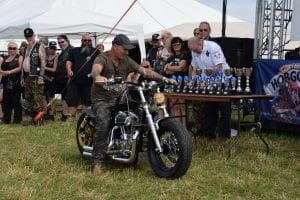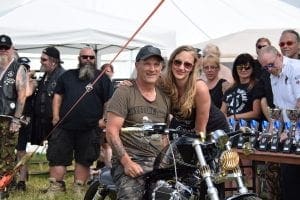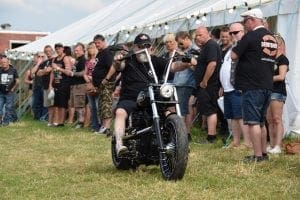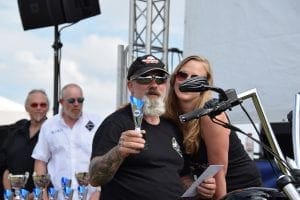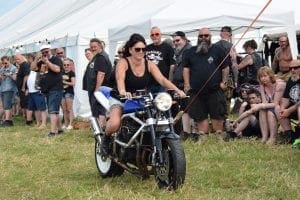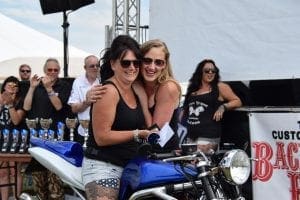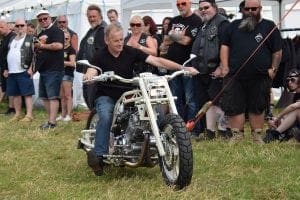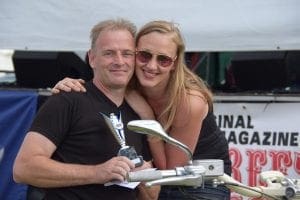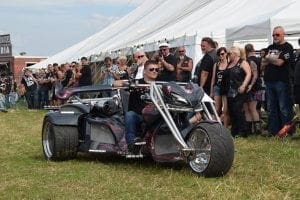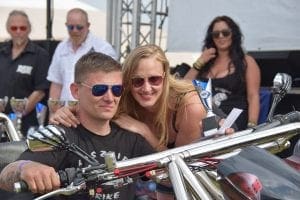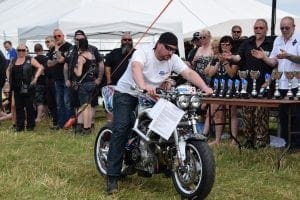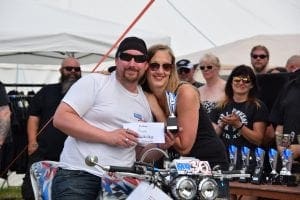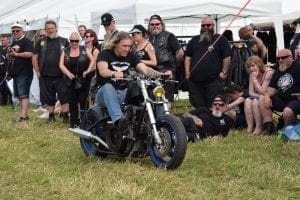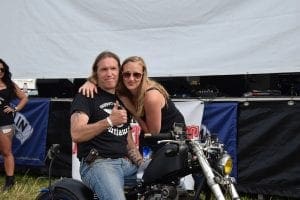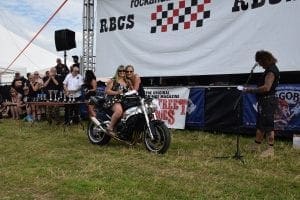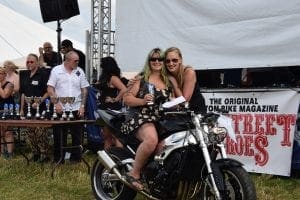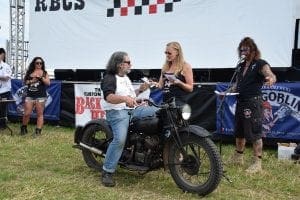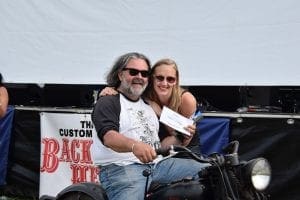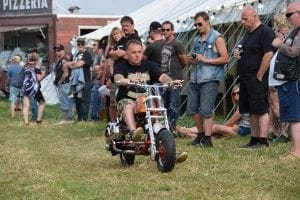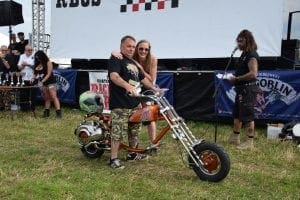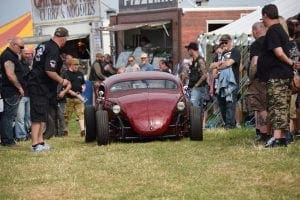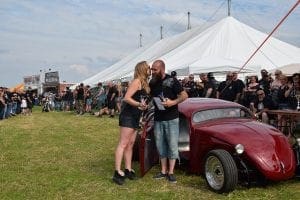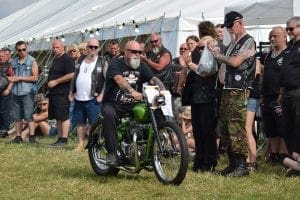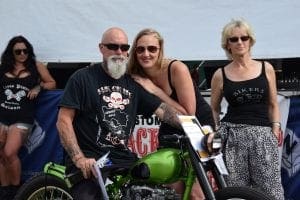 And of course there is always a little star of the show … 🙂