Winners pics from this year's presentations: (well, I hope so … I had to change camera batteries mid-way and thought I'd missed somebody!)
Winners (pics may not be in order) are: Best Chop – John Gibson's 1949 Pan Shovel, Best Streetfighter – Paul Stolworthy's Martek Monster Turbo, Best Harley – Grub, Best Trike – Paul Sexton's V12 Jag, Best Jap – Ben Hall's XJ600 hardtail Speedster,  Best British – Kevin Mason's 1968 Triumph bobber, Best Engineering – Andy K's Suzuki Bandit, Best Paint – Andy from Lea Valley's Harley Streetglide, Best Classic – Rob Wood's 175 Bantam, Best European – Odgie's JAP Rotavator engine.
Bulldog Approved: Andy from Wessex, Rebecca Thompson and Shaun Flemming.
Best Club Bike – Brat from HA Ireland's Generator Shovel, Jerry Tobin Award – Sam from Lea Valley's Shovel Chop, and finally Best In Show – Chris Stirrup's KTM 950 Hardtail Chop.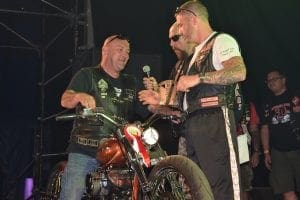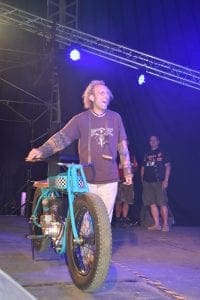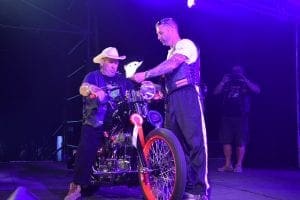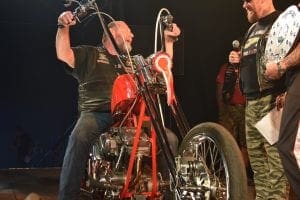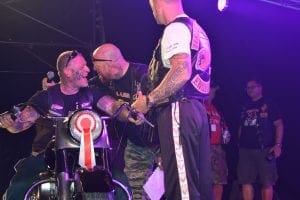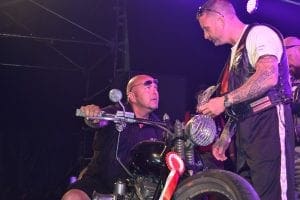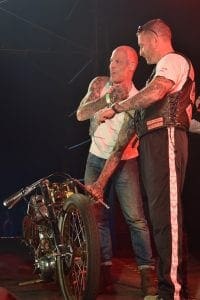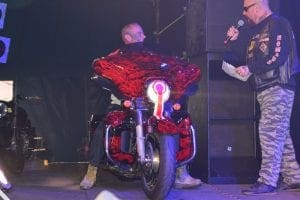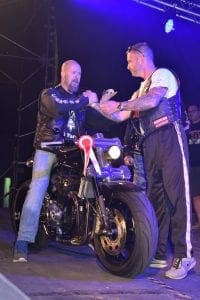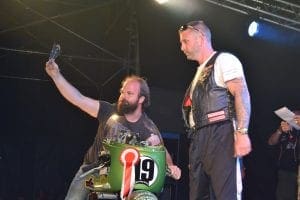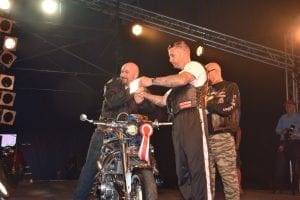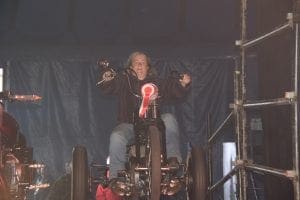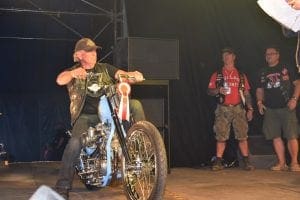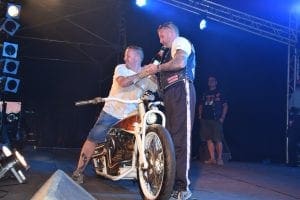 And the Drag Strip RWYB Winners and times were
Class                                      Race no.                             Name.                                        Speed in MPH/Time in Seconds
American                                   A1                                Steve Black                                        123.33/10.975
British                                        B1                                 Bob Cornforth                                    148.77/10.356
Classic                                      C1                                 C.Banks                                             154.76/9.703
European                                  E1                                 Mark Taylor                                        149.75/10.179
Jap under 1000cc                     H15                               Ray Spong                                         150.4/9.297
Jap unlimited cc                        J25                                Will Williams                                      157.86/8.671
Ladies Overall                           L9                                  Penny Peters                                     139.83/10.76
Trike                                          T8                                  M.Lawless                                          115.71/11.927
Buell                                           Maz                               Maz                                                    115.71/11.702
Non Road Legal                         X4                                 Tim Norton                                          174.68/8.758