LOUD MACHINES AND EVEN LOUDER MUSIC CONFIRMED FOR RACE, ROCK 'N' RIDE
Critically acclaimed tribute act Limehouse Lizzy will headline the evening entertainment at Santa Pod's Race, Rock 'n' Ride – a high-speed, tyre-screeching weekend of action on the famous quarter-mile strip.
The weekend-long festival of motorcycling is back for its second year at the Bedfordshire track on May 20-21, and the world-renowned Thin Lizzy tribute act is sure to be a crowd-pleaser.
Exhibition manager Nick Mowbray said: "We're buzzing about the evening entertainment at Race, Rock 'n' Ride this year. Our 2016 show was a huge success and the addition of Limehouse Lizzy to our line-up will hopefully continue that success – if not add to it!"
Limehouse Lizzy are about as close as you can get to the real thing, with vocalist Wayne Ellis being described as an 'uncanny ringer' for the late, great Phil Lynott. The band oozes charisma, keeping the spirit of the Celtic rock icon and his much-loved Thin Lizzy alive, guaranteeing a rocking show.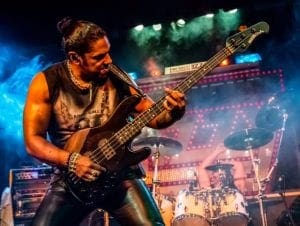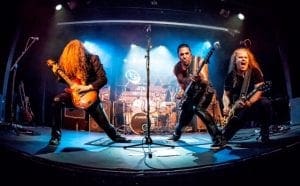 Article continues below…
Advert
Adding to the Saturday evening attractions in the Fuelers Bar – all of which are included in the price of a weekend ticket at just £23 – are West Midlands four-piece alternative rock band Anchors and Alibis, plus TotalRock DJ Tina Saul.
To add to the stellar evening line-up, Race, Rock 'n' Ride boasts an action-packed two days also featuring the ACU National Drag Bike Championships, death-defying stunt bikes, 270mph rocket bike and club displays. You can grab a bargain or two from trade stands as well.
Topping it all off, Fast Bikes magazine lends its name to the famous Santa Pod Run What Ya Brung – a chance for showgoers to burn some rubber and show what they're made of on the strip against their peers; and Back Street Heroes magazine plays host to the Custom Show –an awe-inducing array of beautifully crafted machines.
Article continues below…
Advert
For a full list of what's on over the weekend, visit racerockride.com.