Open the road by customising your Can-Am Spyder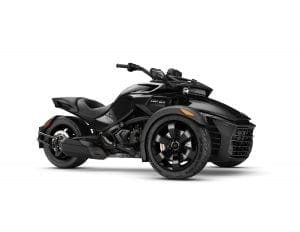 A new spring promotion, which will provide savings of up to around £1400* for customers buying either a comfort, sport or touring kit from the official accessories line-up for the
Can-Am Spyder F3- and RT-family is being launched by BRP. The offer will present UK consumers with greater value when customising selected Can-Am Spyder models, available at participating UK Can-Am Spyder dealerships** until 30 April 2017.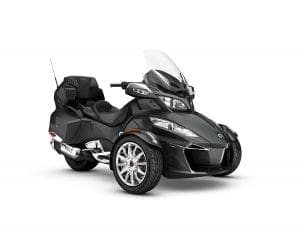 The promotion offers:
Can-Am Spyder F3 and F3-S sport kit – bobber kit and super sport grill.
Can-Am Spyder F3 and F3-S comfort kit – canon ball seat, heated handgrips and blue ridge windshield.
Can-Am Spyder RT touring kit – adjustable driver backrest, adjustable vented windshield (64cm) and adjustable side wind deflectors.
Can-Am Spyder RT comfort kit – seat rain cover, heated comfort seat and soft side cargo bags.
Can-Am Spyder F3-T and F3 Limited (MY16) topcase kit – topcase (with passenger seat), topcase panel kit steel black and topcase speaker amplifier kit.
Paul Wood, Can-Am commercial manager UK and Ireland, says, "BRP understands that the Can-Am Spyder line-up has a growing market of users due to its ability to handle everything from cruising mountain roads to day trips around the countryside. We want our riders to enjoy their journey as much as possible and this promotion will enable Spyder owners to customise their vehicle to suit their riding requirements, while also taking their overall riding experience to the next level."
For more information visit http://uk.brp.com/spyder/promotions.html
*Savings vary depending on the kit that is purchased from participating Can-Am Spyder dealerships.
Find Participating dealerships: http://uk.brp.com/spyder/dealer-locator.html