Today We Do The Ton
Buy a 2017 Jurby T-shirt and help support MGPSC's injured riders and helicopter fund.

Over the past two years, Wemoto has raised over £26,000 for the Manx Grand Prix Supporters' Club through that sale of its Festival of Jurby T-shirts. This year, it wants to raise more.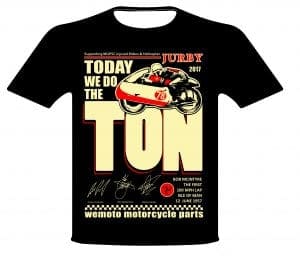 2017 marks the 60th anniversary of Bob McIntyre becoming the first person ever to lap the 37.73-mile Mountain Course on the Isle of Man at over 100mph, and this year's t-shirt design celebrates his achievement.
All profits raised from the sale of the t-shirts go to the MGP Supporters' Club. A charity which helps to fund the MGP's life-saving helicopter ambulances on practice and race days during the Manx Grand Prix. The charity also supports injured MGP riders and their families, as well as donating funds to help with medical equipment such as new stretchers and a new ambulance which will support all motorsports on the island.
Thus, the 2017 Festival of Jurby T-shirts are a stylish way of both celebrating Isle of Man racing history and helping to support current riders. They're endorsed by John McGuinness and other racing legends, and available to buy for just £10 at wemoto.com or in limited numbers at this year's festival.
Here are some of today's top riders lending their support to this very important fund raising work.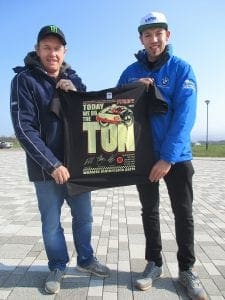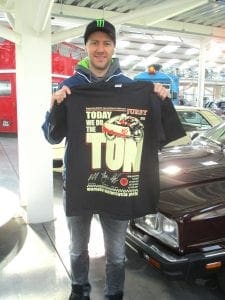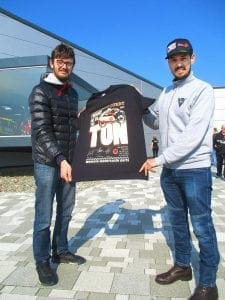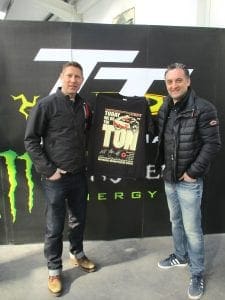 Remember ~ All profits from these £10 T-shits go to the Manx Grand Prix Supporters' Club
Order yours from http://www.wemoto.com