June is bustin' out all over – but you won't find her in the latest issue of Back Street Heroes.
Instead, what we can reveal is a magazine packed with amazing custom creations from the teeming and sometimes twisted imaginations of bike builders up and down the land… and reports from shows across the country too.
Bum in the Mud, BMAD Paignton Bike Festival, Into the Valley, Greedy Pigs MCC's Custom Show and You've Been Nabbed… if you were there, you might be pictured in our pages. If you weren't there… well, where were you?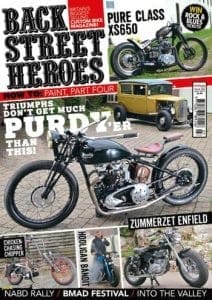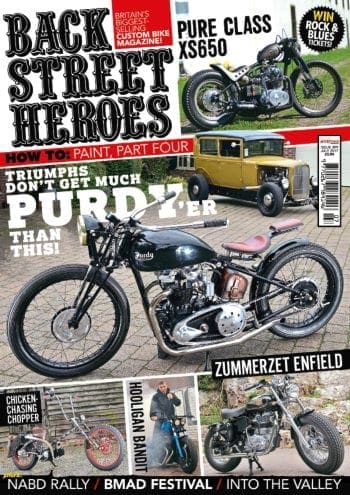 Bikes on show in our picture-packed pages include a 1948 Triumph Speed Twin, a Virago 125, a Bandit 600 and a Honda C70 chicken chaser.
Plus there's all your usual favourites – Rick Hulse, Readers' Lives, MAG, (Almost a) Road Test and the latest from the workshop of Mr Bridges. News and products feature as usual and, if you want to enter your own custom bike into our championships, there are heats coming up over the summer. So feel the heat and get the latest scorching stories from Back Street Heroes – July issue out now!
For a preview of the July mag, click the link below:
Article continues below…
Advert