ICON is becoming more and more well known for its outstanding designs and thrilling products. The new autumn catalogue showcases quite a few new designs and products.
The Airframe Pro helmet has three new designs; a masterpiece of art: The Barong, the American style Maxflash and the slick Quicksilver, a very special, hand-finished design, which is also available as a Variant.
The Airmada shell has a new design too: the Georacer – a matching set of women's Merc jacket and Anthem 2 gloves are also available to complete this unique look!
The new completely waterproof, yet breathable Tarmac jacket is perfect for riding during the autumn. It's a clean looking, Sport-fit jacket with pre-curved arms and pit, shoulder and back vents.
You may remember the Fairlady leather jacket – the new textile version has an improved fit and is completely waterproof too! Waterproof has never been so sexy!
For warmer weather conditions ICON Raiden brings out the new Watchtower jacket & pants, which are equipped with huge vents for perfect airflow. The jacket sleeves are also removable!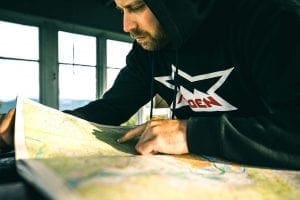 A lot of effort has been out into bringing out completely new footwear this season as well, the Patrol 2 is a completely waterproof boot with an innovative BOA lacing system for easy on/off. Perfect for urban riding is the new Superduty 5 boot with its sleek athletic silhouette.
The more retro-oriented ICON 1000 reveals the highly anticipated Truant 2 shoe. Visually it doesn't look like a motorcycle-oriented shoe at first, but the new engineered lasting board, D30 ankle-inserts and CE-certified structural features give riders the protection they need for a safe ride.
Take a closer look at the new ICON autumn 2017 easy-to-browse catalogue here: https://partseurope.eu/pageflips/catalogs/icon/fall_2017/catalog.php?lang=en_GB&startPage=1
To find an ICON dealer in your local area there is an online store locator on www.rideicon.com