Welcome to my garage! Today, let's discover the AYNIR world.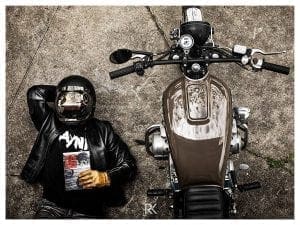 What if ALL YOU NEED IS RIDE? Founder of the fanzine All You Need Is Ride, Adrien is passionate about old motorcycles and keeps looking for original content. His investment doesn't stop there; he also launched an event called the Portnawak. His goal? To gather all fans and share moments of joy and laughter. One rule only – the pilot's age combined with the motorcycle's age should be at least 60.
Ready to go to the south of France?