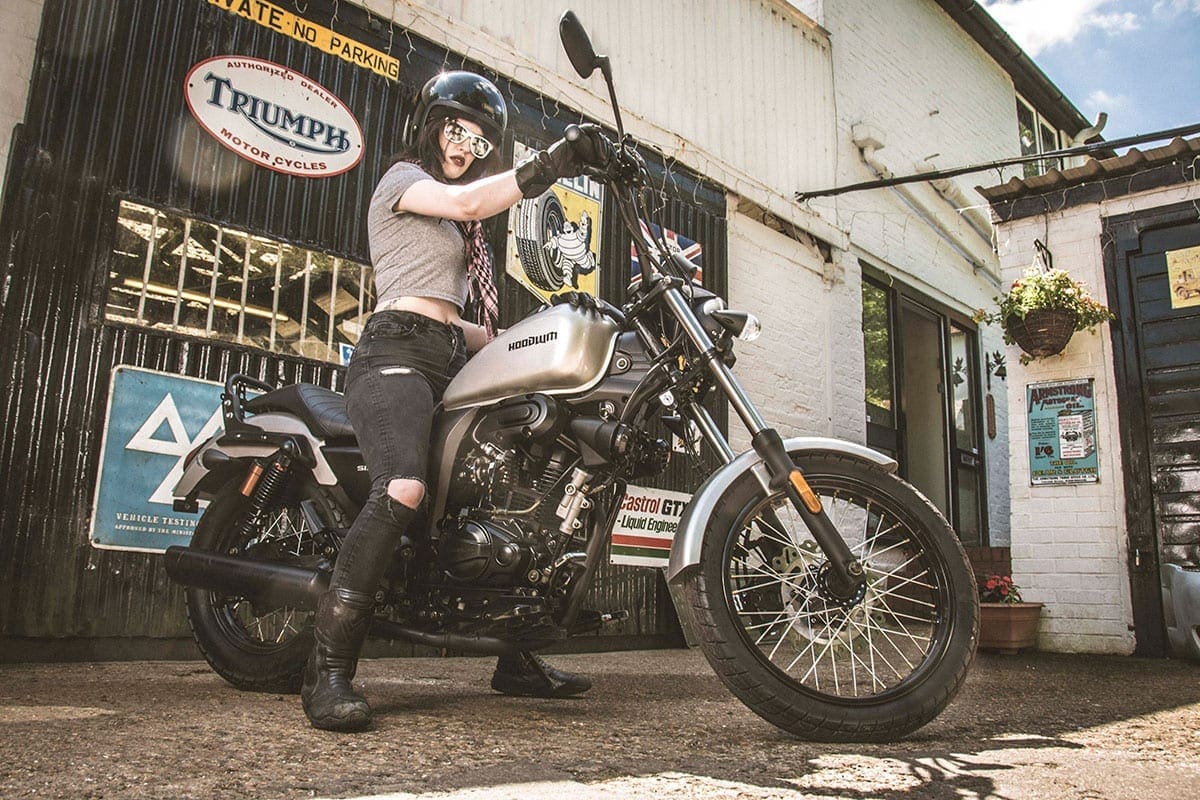 The Sinnis Hoodlum is a 125cc motorcycle designed for the learner rider who wants to be seen on something different, and something more like a custom styled machine.
The 125cc engine has been made in the same partner factory as Harley-Davidson, and provides a sweet power curve as you rise through the rev range.
With electronic fuel injection and unified braking system as standard, the Hoodlum comes in an all matt black Outlaw edition, or silver version and retails at 100+ UK Sinnis dealers at £1850 + OTR.