The Airbrush Company is a family-run business with 70 years of experience in airbrushing.
The West Sussex-based firm is UK distributor for top airbrush brands Iwata and Sparmax, and offers a vast range of products including paints, accessories, stencils and educational materials.
Professional artists and custom painters run regular classes in the company's training room in Lancing.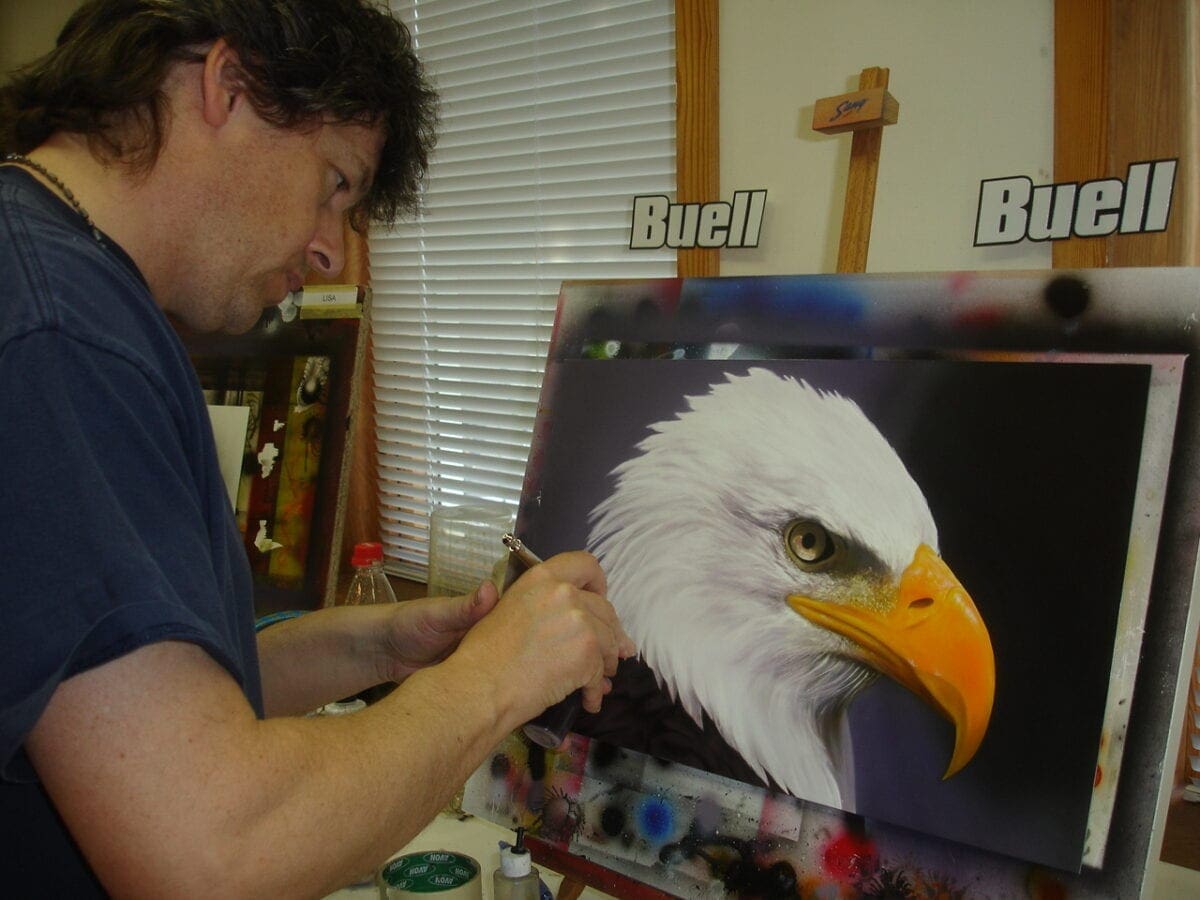 Two highlights for the 2018 calendar are the visits of Piers Dowell and Simon Murray.
Piers will be holding his class in late April. He teaches helmet painting in a pragmatic course that covers everything from prepping, priming, sanding, airbrush and masking techniques. He also shares essential knowledge about the 'business' as a whole in this three-day intensive class.
Date: April 24-26.
Simon visits the following month and will be teaching airbrush painting and his unique techniques for producing professional looking designs on helmets and bikes. While this three-day custom painting course is primarily an automotive class, all the techniques apply to any nonporous surface such as wall murals, garage doors, fridges and kitchens, computers drum kits and guitars.
Date: May 21-23.
For full details and more information, log on to www.airbrushes.com, call 01903 767 800, or email [email protected]