Rick Hulse extols the virtues of the rally season!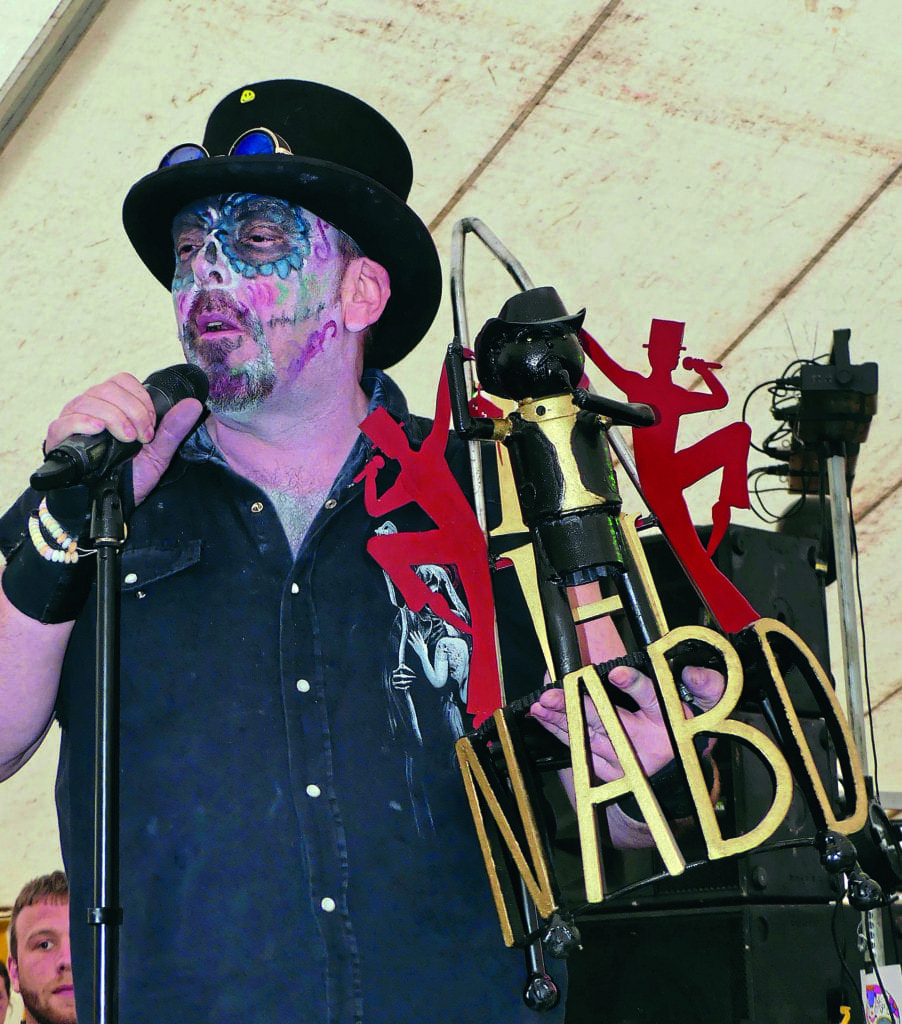 I have no idea whether this's a result of the much-vaunted global warming or just one of those anomalies that happen from time to time. For all I know it could be due to a rift in the space-time continuum caused by the lamentable death of Professor Stephen Hawking, or perhaps it's due to the apparent regression back to less enlightened times that seems to be blighting so much of the western world at present? What I do know is, I'm just so glad that spring has finally got off its lazy arse and sprung!
I feel no shame in admitting that my days of winter motorcycle rallies are far behind me now. Call me a fair-weather biker if you wish, I have enough memories of epic tortuous frozen rides and putting up tents while soaked to the skin to treat such comments with the contempt they deserve – I see no point in attending an event that I cannot enjoy due to the effect that camping in winter conditions has on my aggravatingly arthritic joints, but my avoidance of winter events does leave me champing at the bit as we head 
into spring and my first rally of the year approaches.
For me that first motorcycle rally of 2018 will be Into the Valley at Sledmere in Yorkshire, followed in quick succession by the 27th You've Been Nabbed rally in Cheshire (see pictures from the event here, and loads more in the July issue of BSH!), the Big Barn rally (also in Cheshire), the Perverts in Leather 21st Birthday Rally in Derbyshire, the Farmyard Party in Yorkshire, and the 10th Nabdonia rally in North Wales, 
all within the first two months of 
the season.
If time, money and luck allows I may even get to the excellent Rorke's Drift rally at Brecon in South Wales within that first two months as well, though I wouldn't put any bets on it as I'm also currently in the process of kitting out a hedgehog hospital facility that my girlfriend Mandy and I've built over the past four months (the NABD is not the only insane 
facet of my life), and we're hoping to have that up and running by the end of May.
After that, the rallies I'll be attending, including the Yorkshire Pudding, the Underworld rally, 
Spat Out of Hull, the Kamikaze Cave Run rally, the Rally in the Woods and the Fimbulvetr, settle down into a slightly easier rhythm of one every fortnight until mid-November when I once again hang up my rally kit for the winter.
While I'm fortunate enough to be performing at many of these rallies with my Smacked Arse Comedy Shows, the fact is I don't just attend for the duration of my shows; I invariably attend for the whole weekend because I really love motorcycle rallies!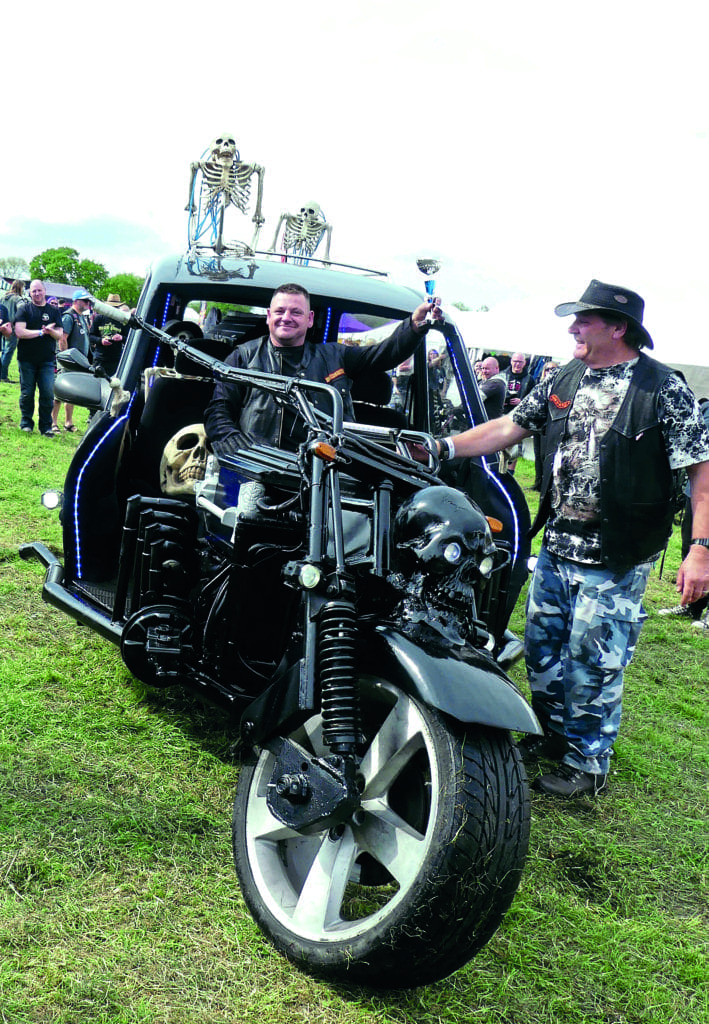 For me, bike rallies reflect the best of the wonderful camaraderie that's so prevalent amongst those of us who are often referred to as 'lifestyle bikers', and the quality of the live entertainment at these events has never been higher. I've met quite a few folk over the past few years who'd stopped going to rallies because they'd become bored with them in the past, or they got sick of settling for third-rate entertainment, but almost invariably upon returning to rallies over the past few years they've been very pleasantly surprised by just 
how much the quality of rallies 
has increased.
When I see how countless thousands of people flock to commercial music festivals that charge £200 or more for a weekend of entertainment and camping, it makes me wonder why more bikers don't take advantage of the excellent value-for-money that 20 or 30 quid can buy them at a weekend bike rally. It honestly baffles me! Personally I cannot think of better places for bikers to mix with like-minded folk and enjoy the craic without being fleeced by greedy commercial companies with no interest in their clientele other than as cash-cows. I can also think of no better place for making new friends than at a bike rally; I can honestly say I meet new people at every event I go to, as well as meeting up with old friends, and the majority of those new folk become the old friends of the future. For bikers, attending rallies is social networking in its purest and most joyous form! If you've never attended a motorcycle rally, or you haven't been to one for some time, my advice to you is 'get thee hence to a rally and remind yourself why being a biker is such a joyous privilege!'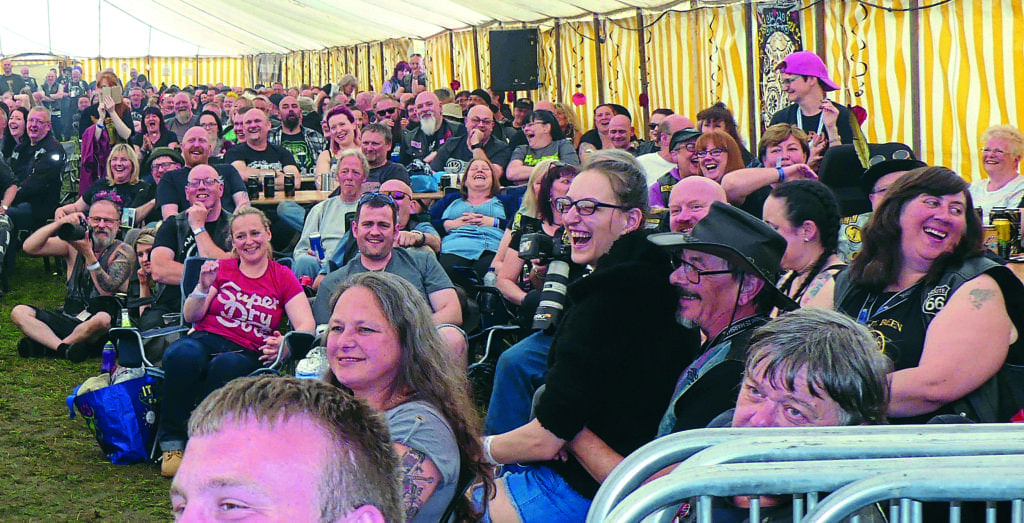 And, if you're unsure of where or when such rallies are happening, all you need do is look at the 'Events' pages in each issue of BSH – there are rallies advertised there from all over the UK and beyond.
Motorcycle rallies are a wonderful facet of our biker lifestyle and denying yourself the joy of attending them because of some half-arsed preconception, or because you went to a shit event ten years ago, does nothing but deny you access to a great slice of the pleasure that being a biker can bring.  And if any of you're intrigued about the hedgehog hospital project I mentioned at the start of this article, you can find out more at Hulses Hedgehogs on Facebook.
I wish each and every one of you a joyous and exciting summer season whatever you choose to do with it!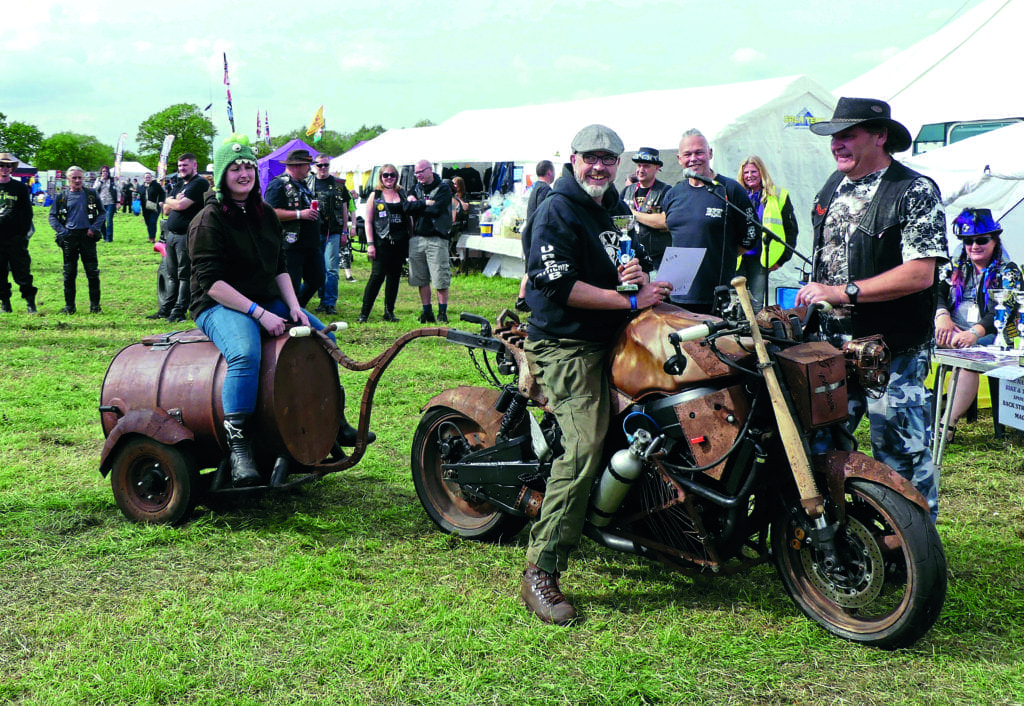 Enjoy more Back Street Heroes reading in the monthly magazine.
Click here
to subscribe.