Just arrived in the BSH office, this cool new Resurgence Gear Black Canvas Protective Motorcycle Riding Shirt is stylish, neat, protective and smart, and it's even suitable for scorching hot summers.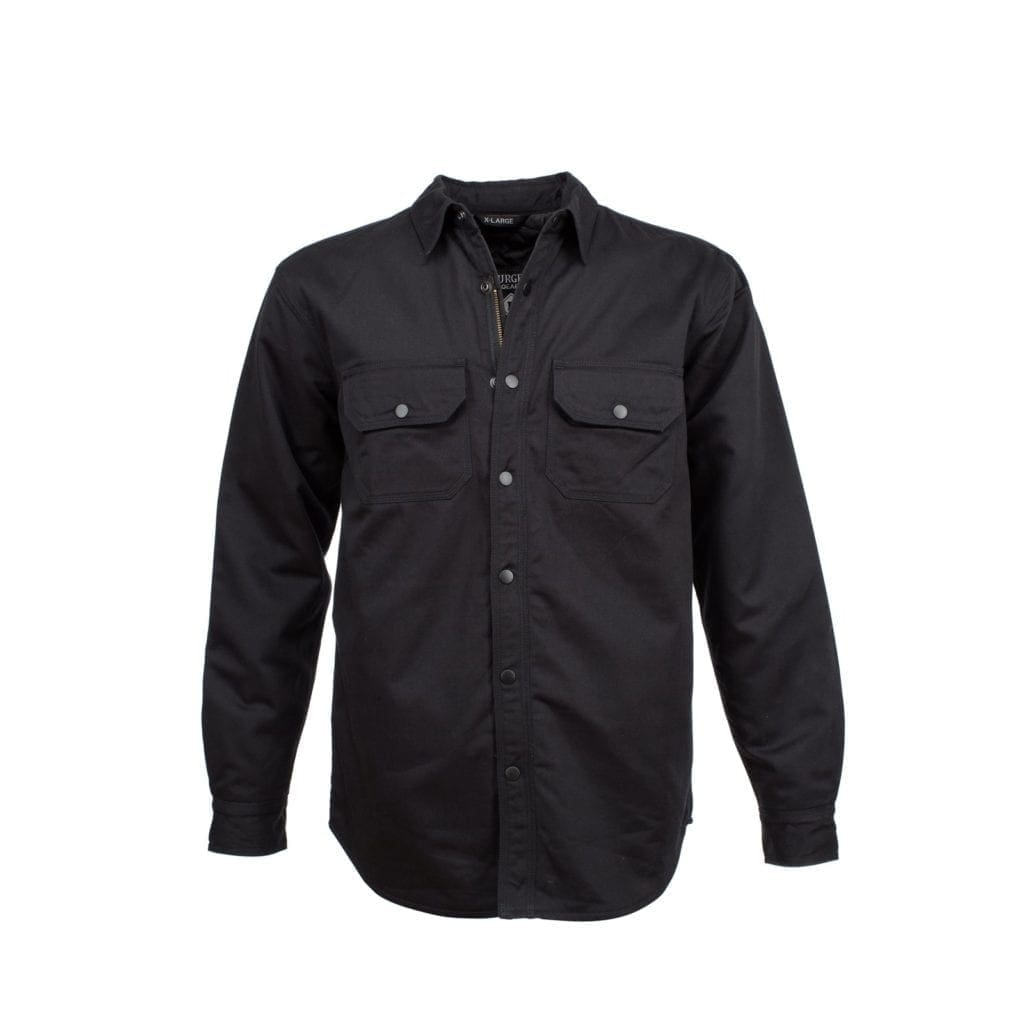 It's made with 60% PEKEV coverage to the body, and its lining is quilted faux silk with a padded thermal lining, and there are shoulder, elbow and spine armour pockets, two internal pockets and two external pockets. The black canvas fabric is certified to exceed European performance requirements, and is also available with a D30 armour kit if you want one.
Resurgence Gear's Black Canvas Riding Shirt is available in sizes S to XXXL, and costs £195 from anywhere that stocks the Resurgence range – go to www.dot4distribution.com/stockists to find your closest place.