The Motorcycle Action Group's leader, Selina Lavender, shakes her head at dumb environmental legislation (which actually does more ecological harm than good), and rattles her sabre at thieves – who now have something new to worry about.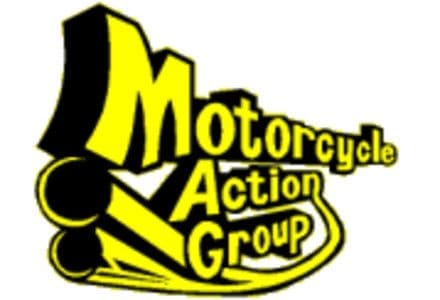 As I sit down to write this, the politicians are on their summer recess and I can't help wondering how many have flown somewhere, be that short or long-haul. This leads me to wonder further how much pollution those flights have created collectively, and how many equivalent miles I would need to travel on my Guzzi through our beautiful cities to create just as much pollution. Turns out, I know a man who can answer the question.
Step in Lembit, MAG's director of communications and public affairs. He's been doing more than just about anyone in the country to get to the facts, and expose the fiction behind the melodramatic environmental claims we see in the media almost every day.
Yes, we're still banging on about Clean Air Zones (CAZs). Many cities and towns are looking at charging vehicles to enter. They say they want to clean up our local atmosphere, but I'm not entirely convinced about what's going on here. After all, we are all aware how broke our councils are – just look at the state of our roads. In London, they're planning to charge £12.50 for every day you use a motorbike which is older than 10 years. If they actually were to introduce this ridiculous tax, it wouldn't matter if you're riding an old Honda CG125 or a pristine, old GSX1100 (or driving an elderly Aston Martin). The tax would be the same – 12 and a half quid… just to start your engine.
That's why we're keeping up the pressure on Transport for London (TfL). We've asked for a meeting with the Mayor, Sadiq Khan, but he seems to be playing a bit hard to get. Charging is due to start on 19th April next year and, to date, the Mayor has still not listened to the riders of London. It's really dumb to annoy hundreds of thousands of riders – because we're voters too. Maybe he doesn't want to win again? If he does, he'll have to meet us and hear what we have to say. We can prove that motorbikes reduce pollution and are a sensible alternative to many of the other travel options in London. We'll give Khan the benefit of the doubt for now, but he's on a warning and if he ignores us there'll be a lot of trouble for him.
✱ ✱ ✱ ✱ ✱ ✱ ✱ ✱
In the West Midlands, we're having slightly more progress. Colin Brown (director for campaigns and political engagement) is on the case in Birmingham and has had many meetings with a wide range of individuals, many of who have shown support for not charging riders. He's yet to get a meeting with the Labour councillor responsible for the proposals, but he will and we'll get some sense into the debate that way.
The plans – certainly when it comes to motorcycles, mopeds and scooters, which of course is MAG's area of interest – are at best ill-conceived and naive. There are so many factors being overlooked or simply ignored. The lifecycle of a vehicle should never be disregarded in any calculation. Surely, making serviceable vehicles redundant by way of applying a usage tax is one of the worst ways to go. While manufacturers may like this because of the commercial opportunity which scrapping 10-year-old vehicles offers, to create scrapping on a mass scale on this 10-year timescale is insane. It shows they aren't seriously interested in the environment, just trendy eco-posturing.
MAG is injecting some logic and science into the discussions. We can't sit by and allow great motorbikes to become too expensive to use just because some politicians have been persuaded by uninformed eco-campaigners to do the wrong thing.
✱ ✱ ✱ ✱ ✱ ✱ ✱ ✱
MAG is not against new motorcycles or how they are powered. Electric vehicles will, I expect, make their way into mainstream biking at some point. Yet, at present there is certainly not an electric bike (or car) in my price range or which suits the riding I do. I'm sure it is the same for many of you. We look forward to welcoming new developments in motorcycling that will encourage more people to ride. In the meantime, we will continue to represent the rider's case – based on facts and the benefits powered two-wheeled use can bring to our cities and towns, teaming up with others who can add support to our case.
✱ ✱ ✱ ✱ ✱ ✱ ✱ ✱
As you probably know, we never just have the one activity going on at MAG. I'm pleased to announce that our Theft Reward Scheme has been relaunched. It's been in the pipeline for a number of months, as regular readers may recall, and is a very big MAG member benefit, which, on its own, justifies your membership of MAG. Members will've received a sticker in their issue of our regular magazine, The ROAD, and the scheme offers a reward of up to £10,000 in the event that information leads to a successful conviction. Should a MAG member's machine be stolen, all you need to do is get in touch with us (as well as the police and your insurer). (Conditions apply to awarding a reward.)
Why is this scheme specifically for MAG members' bikes? Because any reward issued comes from funds paid in by MAG members. We'll look after you too, when you join. If your bike's nicked, someone may then come forward with information. It also gives you the assurance that the pathetic criminals who steal our machines have a price on their heads, and there really isn't any honour among thieves – they'll happily turn each other in for money, and you could get your bike back.
The MAG Foundation has organised the relaunch of 'Lock2Lock,' to coincide with the MAG Theft Reward Scheme launch. The principle of 'Lock2Lock' is that a rider can loop their chain through another rider's chain, making it a lot more difficult to steal either machine.
The theft of motorcycles and the use of those machines for further crime is not an issue everywhere, but we've seen it spreading nationally over the past year. We've tried, through Freedom of Information requests, to get a picture of the entire country but, I'm saddened to report, the information hasn't been forthcoming – in fact, in many cases, the police have collected very little data in relation to stolen machines. This does not help at all in getting an accurate picture. Still, it's not stopped us persevering to engage with the police, and our message remains very straightforward: motorcycle theft needs to be taken seriously by police forces. The only way to stop further crime related to use of those machines is by bringing the culprits to justice.
We're always looking to sign up new members. We welcome support from anyone who shares our resolve to keep Britain on two wheels, safe from stupid laws and stupid thieves.