Lego and Airfix kits have a lot to answer for, and the fact that my mother told me I was wasting my time with them shows how little she knew of what I really wanted to do with my life…
Words and pics: Dave Manning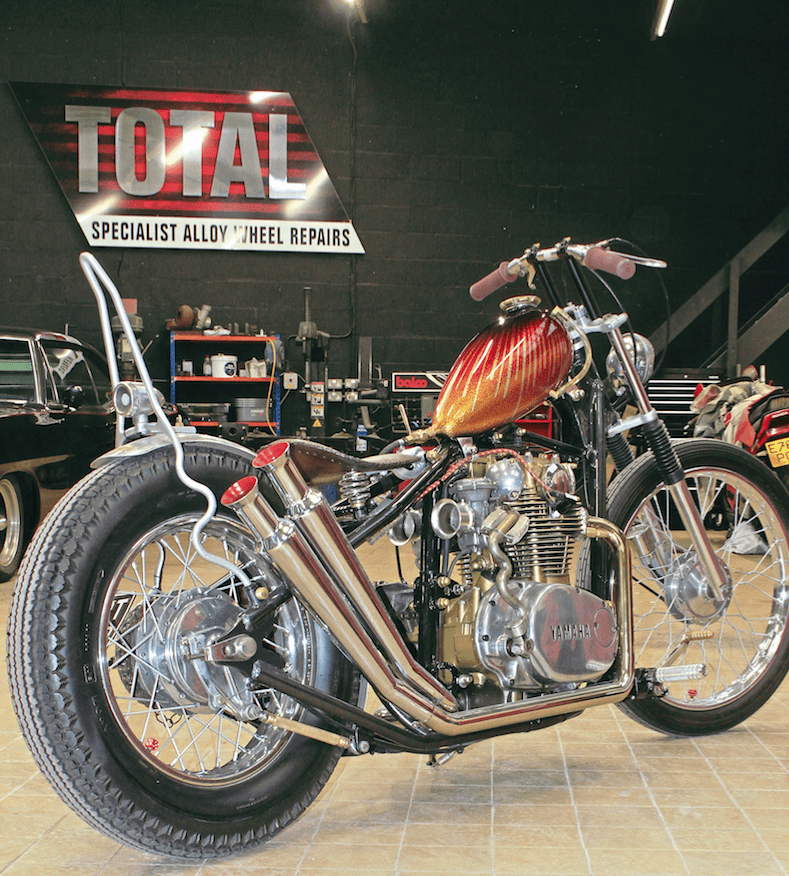 I think that messing about with 'toys' that give an insight into how machines are built and how they work, must be far more constructive than wearing out your thumbs on computer games based around blowing the shit out of everything that appears in front of you?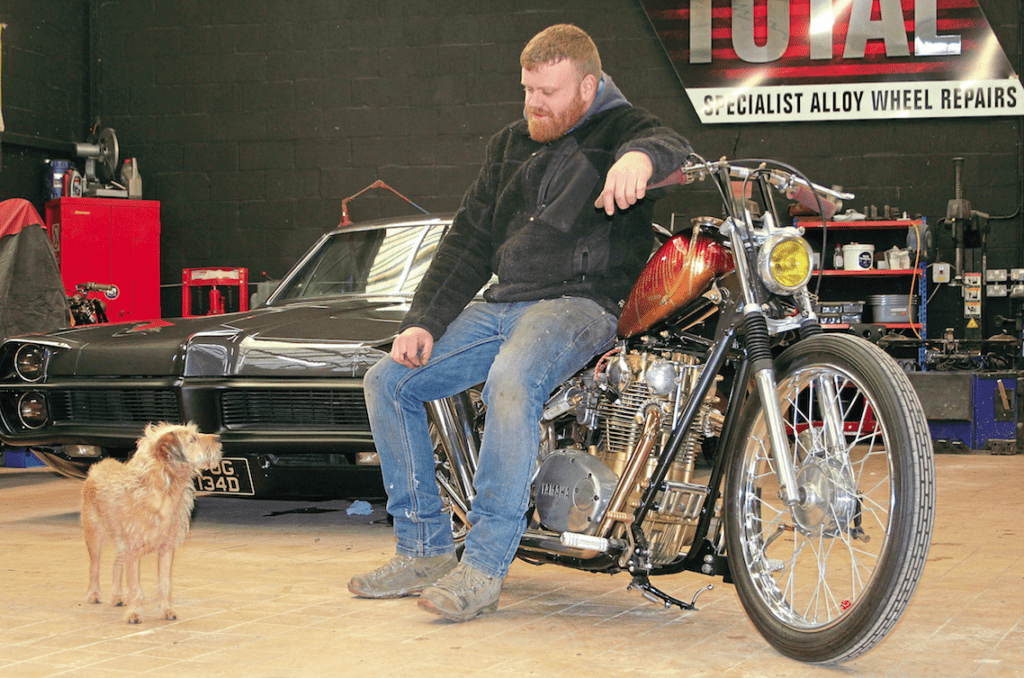 You may already've guessed that Simon Humphrey didn't spend his childhood in a darkened room playing shoot-'em-ups, and he's not the sort of adult who continues with those self-same fantasies – no, he spends any spare moment making things. Cool things.
He runs, you see, Total Alloys, a wheel refurbishment company in Scarborough, Yorks, and has an expansive and comprehensive workshop that isn't just restricted to the work undertaken by the company. As he's something of a fan of customised machinery there's always plenty of room for custom bikes. And cars. And trucks. And pick-ups.
Thanks to the fact that he has spare space, there's always somewhere to put a project, if something can be picked up for the right price. He has something of a soft spot for shaft-drive Kawasakis (you can still find a scruffy GT750 at a decent price), but he'd also picked up a project in the form of a '79 Yamaha XS650 frame and engine.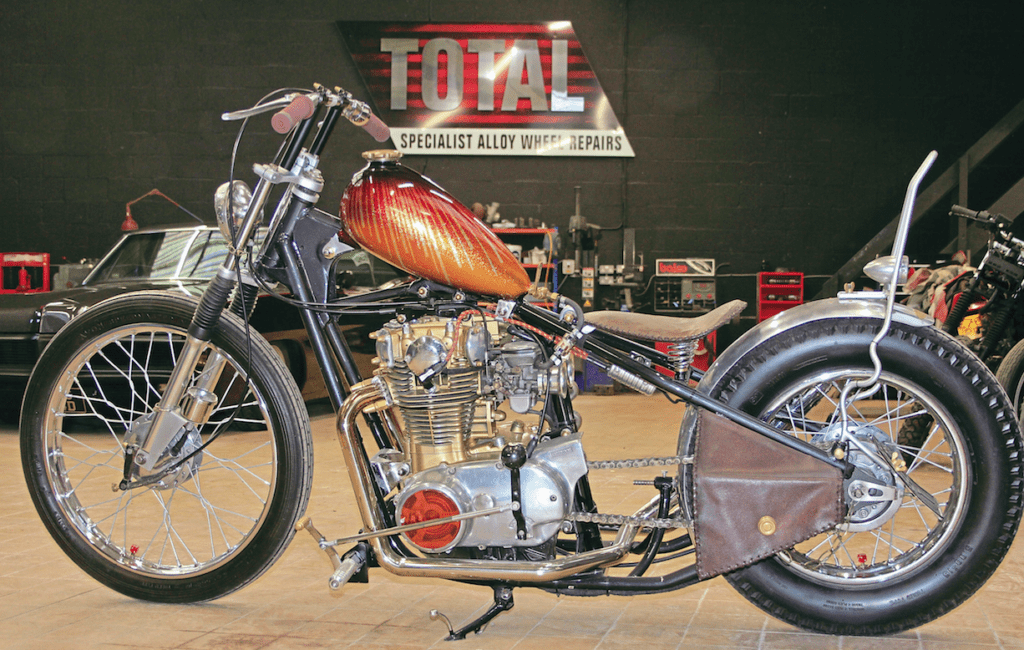 Continuing with his do-everything-myself approach that he'd used on his previous projects, he hardtailed the standard Yamaha frame, removing the god-awful plates that hold the standard footrests in the process, thus making the hardtail conversion look much neater and less like the standard frame. Consequently, the 'pegs were going to have to be relocated, so he made a set of one-off forward controls, using some aftermarket 'pegs.
At the rear is a drum-braked Honda 450 wheel, while another drum wheel from an early Yamaha DT was found for the front and fitted into a set of Honda CG125 forks and yokes. Simon readily admits that the brakes might not be the best at retarding that heavy old lump of an XS engine, but aesthetically they work perfectly!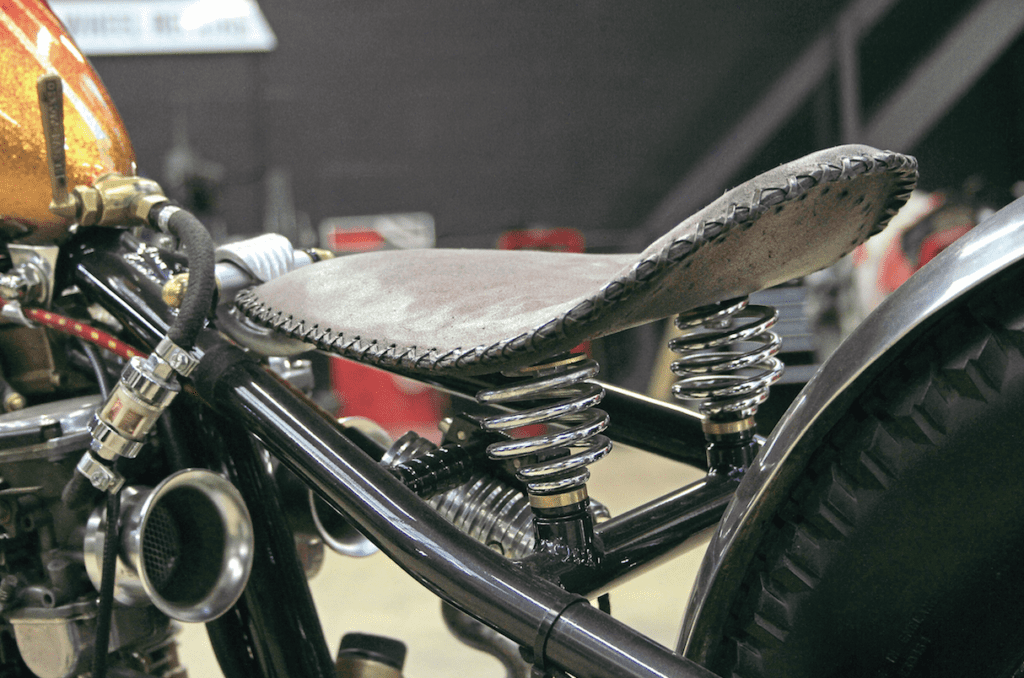 Many of the parts were made using whatever could be found around the workshop or at local scrap dealers, in skips and at autojumbles and the like. The handlebars and risers are one-offs by him, as is the curving sissy-bar and kick-start lever, and fabrication continued with the petrol tank and aluminium rear mudguard, while a one-off seat base was made and fitted with a scroll-like hinge and springs, before being covered in leather, again by Simon.
Further leather work followed with the creation of a side-mounted luggage bag, which actually provides a home for the battery and assorted electrical gubbins, thus leaving the area beneath the seat clear from clutter, with only the ignition coil (and the neat aluminium pieces that disguise it) sitting behind the carburettors' open bellmouths. A pair of old car lights were re-appropriated, with a sidelight being converted to LED operation, and mounted into the sissy-bar.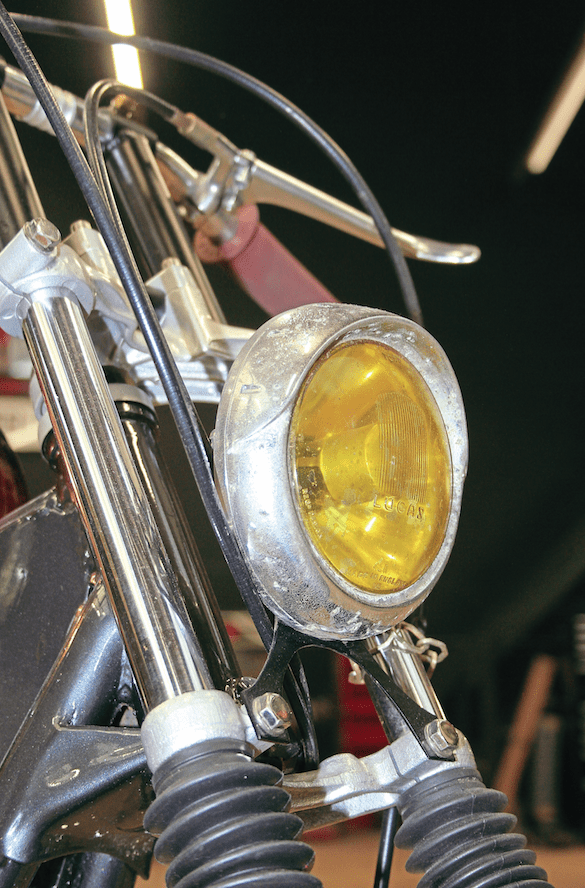 A pair of 'cocktail shaker' silencers were lined up to be used, with the inside painted bright red for a hot rod touch, and he made up the stainless steel header pipes to suit, with the header from the left-hand cylinder snaking sinuously behind the back of the gearbox before joining its right-hand brother at the end cans.
Once fabrication was complete, the bike was stripped down for paint and polish, again all done by Simon. The engine'd been painted gold when he first got it, and while very few people might've considered such a finish for an engine, it works perfectly with the brass detailing around the bike, and also the heavy flake and gold striping on the tank.
After a last-minute, enough-to-make-it-work-and-no-more wiring job, it was ridden to the Farmyard Party, pretty much untested – something of a brave move as, despite the fact that the Farmyard's Simon's local MAG rally, 30 miles for a shake-down is far enough to show up any issues that a freshly finished machine might have.
As it happens, the trip was pretty much uneventful, and entering the XS into the custom show did prove rather fruitful, as it won the New Skool class of our Custom Bike Championship, and later in the year the class overall too. There've been a few tweaks between the Farmyard and appearing at the NEC – the wiring had something of an expected refresh, and the front wheel was also re-laced with those oh-so-cool twisted spokes. Once again, the rebuild of the wheel was something that he hadn't done before ("I think I got the spoke pattern a bit wrong…"), but he stepped up to the plate and got stuck in. There's a lesson to be learnt there I think, and it probably applies to most of us.
Bearing that in mind, I'm off to the shed to learn something new. Or, as is more likely, make a terrible mess and hurt myself in the process… maybe I should stick to Airfix kits?