Latest news from the Farmyard Party (June 21-23) is the fact that there'll be a new Custom Exhibition Marquee, sponsored and co-ordinated by respected custom shop Down & Out Motorcycles.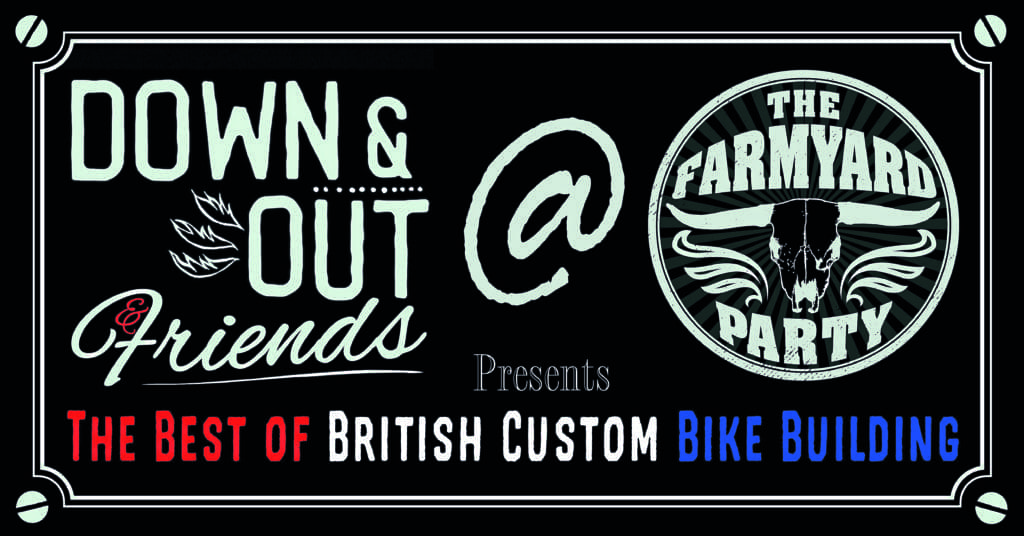 As well as that there's a whole load more going on for this year's event, including recent changes relating to relaxing the 'No Cars' rule for bikers in cars, recognising that not everyone can ride to the event; the return of the Big Top with six amazing sets over the weekend; Crustie's Bar (the intimate acoustic tent with comfy sofas); the Blues Marquee with some of the top names in UK blues and folk scene; the Infamous Riders' Rights Marquee hosted by the legendary Rick Hulse; the BSH Ride-in Custom Show and the fourth round of the BSH Custom Bike Champs (see page 88 for more info); the usual afternoon of world-class comedy with the Smacked Arse Comedy Show; comedy stunt performances by the world-famous Purple Helmets; more than 35 acts across four stages playing all genres of music; four bars; food from around the world; camping fields with both fires and no fires; and, for those who can't be arsed to put their own tent up, a luxury glamping village.
Tickets cost £37 prebook (add another £5 if you want to go the Thursday too), and you can get them and more info from www.mapevents.co.uk or Facebook.