Well, here we are… almost half way through the year. Where have the weeks gone? Chances are, you'll have been busy in the shed, fettling your latest creation, and haven't been paying attention to the change of seasons.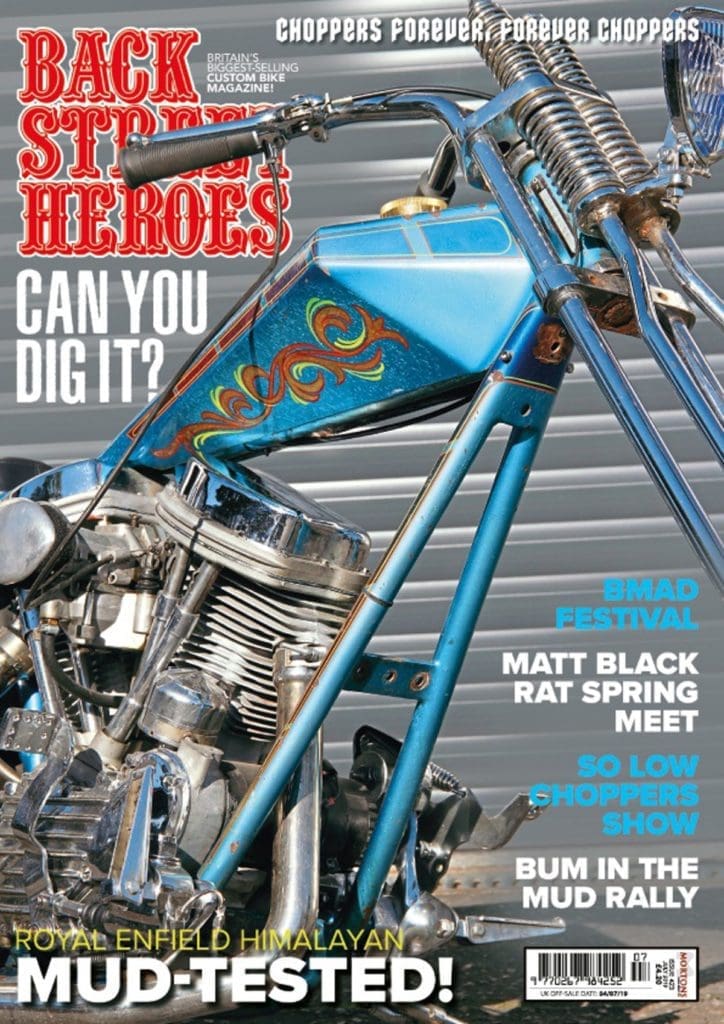 Far be it from us to wake you from your revved-up reverie! But if you'd like to see what other people have been doing, head to the newsagent and pick up a copy of the July issue of BSH. Editor Nik's been busy ploughing a test bike – the Royal Enfield Himalayan – through a huge muddy 'ole, and FD has managed to capture some cracking photos of him covering the bike's bodywork with dirt. Is it dirt cheap, though? You decide.
As ever, we've got a selection of amazing bikes to make you green with envy, or to fire your imagination and inspire you to build your own.
They include a very old Brit, the Coventry Eagle, which has been given a new lease of life and really looks the business. If you prefer something a bit more Seventies style, hop on board Pimper's Paradise, a stunning Harley-Davidson Sportster whose seriously orange paintwork is colour-co-ordinated perfectly for life on the Emerald Isle.
We've been to quite a few events already this spring, and if you went too, you might be pictured in the pages of the mag. Likewise, if you've sent in a picture for Readers' Lives, you might appear in this issue.
The late, great Jim Fogg returns in spirit as his ghostly pen once again relates the tale of the Jerks of Hazzard, with more outstanding illustrations by Louise Limb.
Article continues below…
Advert
For a preview of the latest issue, see below! And if you like what you see, don't forget we have some brilliant subscription deals so you can save money, get your mag earlier than if you bought it in the shops, and get it delivered to your door free of charge! So that means more time for tea, biscuits and bike fettling…
Article continues below…
Advert