Losers MCC  V Underdogs Bike Show weekender celebrates the culture of motorbikes with specially curated art, a drop-in art class, motorcycles, live music, classic biker film screenings and, of course, the Losers MCC Tea stall from 19-21st July at the Underdog Art Gallery, SE1.
Losers MCC – mild mannered bikers from The Old Kent Road, London – have this year teamed up with The Museum of Youth Culture, who will be exhibiting photography from the newly discovered archive of The 59 Club, a renowned motorcycle club formed in 1959 in East London.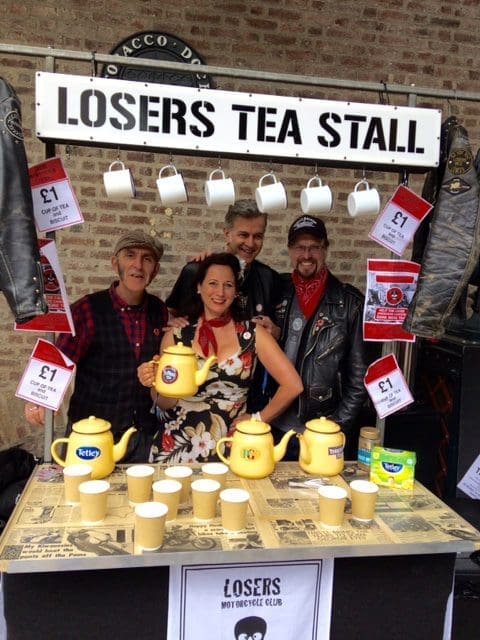 The images, taken between 1959 and the 1970s, reveals how this youth club based in a church in Hackney Wick, founded by Reverend John Oates, helped young people from the underprivileged area suffering post-war deprivations.
Cliff Richard performed on the club's opening night, securing the club as an instant success and helping its members come together and reimagine their lives.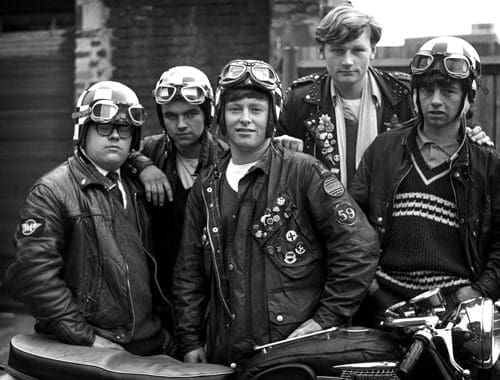 The Underdog Gallery has also carefully curated a range of art that includes exclusive work from Soave, Ryan Roadkill, Matt Sabbath and Luciano Custom Art alongside the Museum of Youth Culture photography.
Battersea-based London Fine Art Studios, which specialises in teaching the craft of drawing and painting to the community, will run a free drop-in drawing workshop for any budding artists to join on Sunday from 2-4pm with a fabulous biker-styled model resting against a classic motorbike.
Providing the eye candy for all the petrol heads over the weekend will be a selection of stunning, rare and classic motorbikes kindly loaned by Civilised Cars and Krazyhorse, London from their own personal collections.
The entertainment revs up on Friday 19th July, with live music from Moto Vamp – providing power injected rock 'n' roll, psychedelic. MDME SPKR sees a girl gets ferocious on bass and a man happy on drums shaking shakras with support from Losers MCC band. Spinning the rockin' tunes will be DJ David Woods and Hiroko Leather Girl.
Kick starting Saturday 20th July with epic blues/rock will be Dead Angels, plus other special guests and Losers MCC DJ , Mad Dog and Brother of Pearl playing garage, rockabilly, glam, punk sounds throughout the night.
Finally, on Sunday 21st July London Fine Art Studios will deliver a free drop-in live art workshop between 2pm and 4pm, plus movies and delicious biker brunch throughout the day and then good time rock 'n' roll, skiffle and rockabilly music from Ronnie and the Rip Cords.
The gallery and exhibition are open from 12pm to 1am on Friday, Saturday and Sunday 12pm to 10pm. The Losers MCC Tea stall will be on hand with a range of hot tea and biscuits to thirsty riders throughout the weekend and a daily tea drinking competition at 4pm. The weekender is free entry with donations appreciated at the tea stall.
Running Order:
The Underdog Art Gallery –open Friday- Sunday daily from noon to view the art and displays.
Daily tea drinking competition at 4pm.
Raffle with top prize – Friday night.
Friday 19th July and Saturday 20th July: Gallery open from noon. Live music from 7pm until 1am.
Sunday 21st July: Free drop in art class at 2pm- 4pm provided by London Fine Art Studios, movie screening and biker brunch.
The weekender is free entry with donations to the Loser MCC Tea stall.
Losers MCC v Underdogs Custom Show is open to non-bikers as well as bike enthusiasts to come and enjoy this unique entertainment experience.
Event link – https://www.facebook.com/events/317990002426167/ and www.theunderdog.london/whatson
The Underdog Gallery is located at ARCH 6, Crucifix Lane, London Bridge, SE1 3JW – a five-minute walk from London Bridge station at the top of Bermondsey Street.