Over the last 20 years our special show, Custom Xtreme, has featured at Birmingham's Motorcycle Live, the UK's biggest motorcycle show, where we display loads of amazing custom bikes to enthrall bike enthusiasts.
For 2019, however, we're doing something a little different. In addition to having some of the finest custom motorcycles in Christendom on display, we'll also be playing host to a select few craftsmen who ply their trade in the world of customised motorcycles.
This segment of the show has a new title – Custom Heroes. The name encompasses not only the folk who build their own stunning custom bikes, but also those who help with the process, and who showcase specific techniques and talents that so many of us will never be able to even contemplate undertaking.
Not only will there be the winners of this year's Back Street Heroes Custom Bike Championship plus a varied selection of some of this year's very best custom bikes, but there'll also be a brand new demonstration area for our four invited artists, who will each be displaying their talents before your very eyes.
The first of the incredible and talented artists at Custom Heroes is Joeby Airbrushing Art, who designed the backdrop of our 2019 stand. Most restorations cover a wide range of techniques, and Joeby arguably covers a greater variety of styles and finishes than most airbrush artists, as a quick look at his portfolio will show.
After painting his friends' helmets when he was a teenager, Joeby caught the attention of Larry Houghton of Lamb Engineering, where he painted many of Larry's show-winning machines, such as the Spirit of Endeavour JAP V-twin, Norton café racer, Circus of Speed Bonneville and the bonkers little nitrous-huffing Road Runner Honda. You will also have seen Joeby's work on a significant number of NCC bikes as well.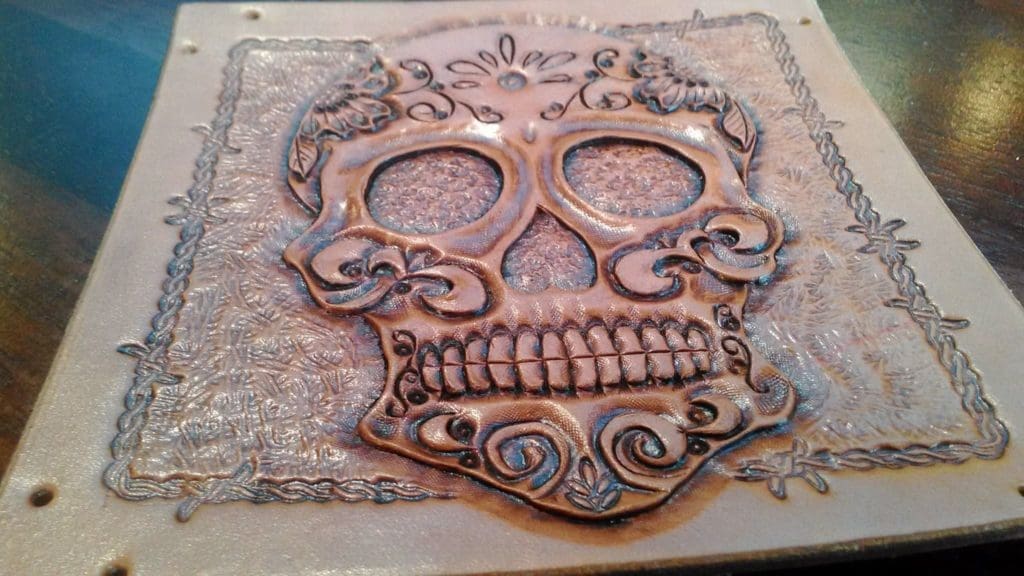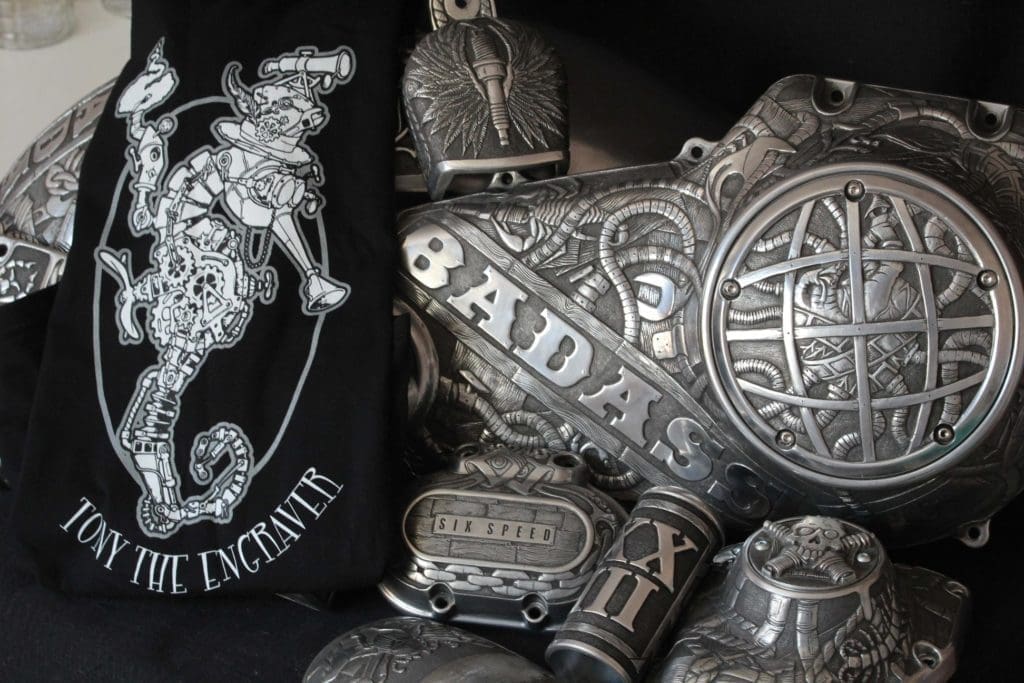 Joeby's work is not only of a standard that is among those at the very top of the world's stage, but is also incredibly varied, and you'll be able to see his quality and variety in person as the artist takes centre stage at Custom Heroes in November.
Next up at Custom Heroes is Italian-born Claudio Nosari, who has been stitching leather seats since he was in his early teens, after his early fascination with motorcycles and, in particular, custom bikes.
He personally selects his vegetable-tanned leather from Florence, ensuring his intricate designs are perfect. Since starting leather work as a hobby, making seats for himself and friends, his work is now sold globally.

All of the designs are hand-carved, usually to the client's specification and needs. After the carving, the design can be hand-painted, laced or hand-stitched if required. Thanks to the nature of leather, no two items can be identical and the colour can vary as well. The vibrant green has at least 10 coats of dye, which manages to give a natural look which you wouldn't expect from green leather.
His talent with leatherwork doesn't stop with seats; Claudio also makes belts, bracelets, bags, wallets and tobacco pouches.
The third of our invited artists at this year's Custom Heroes is a self-taught exponent of "hitting things with hammers", engraver Tony Reynolds.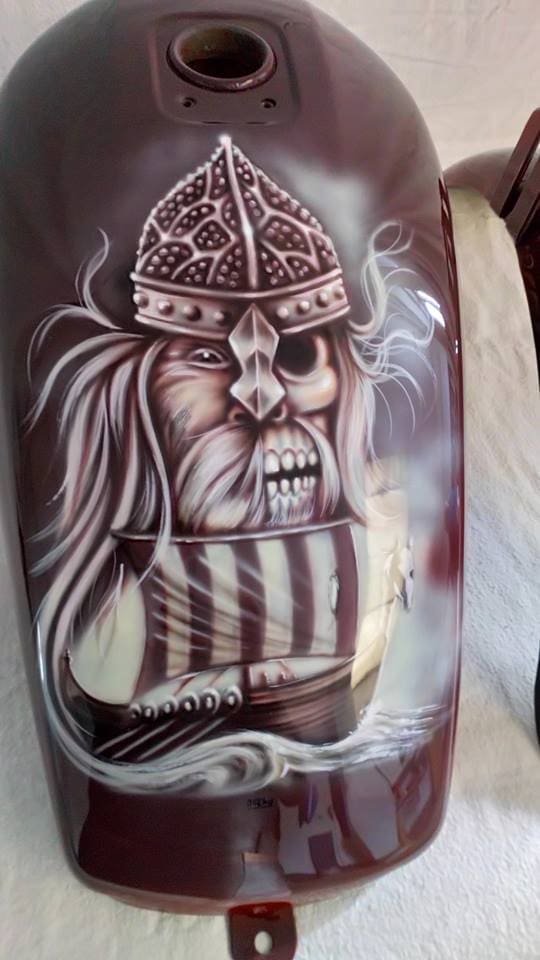 After a life of using his hands, experimenting with art and working within a range of different creative trades, including as a tattooist, Tony eventually progressed to his current material of choice – metal. His previous experience in the art of tattooing can be seen in his work as an engraver, not only from the styles employed, but the level of detail, contrast and shading. If metal could be tattooed, this is what it would look like.
After years of hard work, patience and imagination, Tony's work is now seen at many custom bike shows around Europe, and has appeared on a significant number of BSH feature bikes. Tony doesn't accept anything less than perfection and constantly strives to learn more and improve. He is also a keen biker and, not content with creating one-off mind-blowing engravings, he also builds bikes that most definitely don't fit into any kind of pigeon-holed style, as those of you who've seen pictures of his project XS650 will have seen.
He lives near the coast of Spain, where the roads are a biker's dream, so if you wanted to deliver your part in person, then you have a legitimate reason for a quick trip out!
Our fourth exhibitor is still to be confirmed – watch this space!
All of our guests will be demonstrating their work live on the Custom Heroes stand at Motorcycle Live 2019. You'll see amazing creations come to life in front of you, as well as a huge range of custom bikes on display, plus the chance to pick up a back issue of BSH, take advantage of our fantastic subscription offers and choose from a wide range of brand new merchandise!
Advance tickets for Motorcycle Live are on sale now: https://www2.theticketfactory.com/mclb/online/