We've had a lot of fairly exotic and obscure brands in Back Street Heroes over the years, mostly British or American it has to be said, but I think this is the first time we've had a French Motobecane.
Words: Nik
Pics: Simon Everett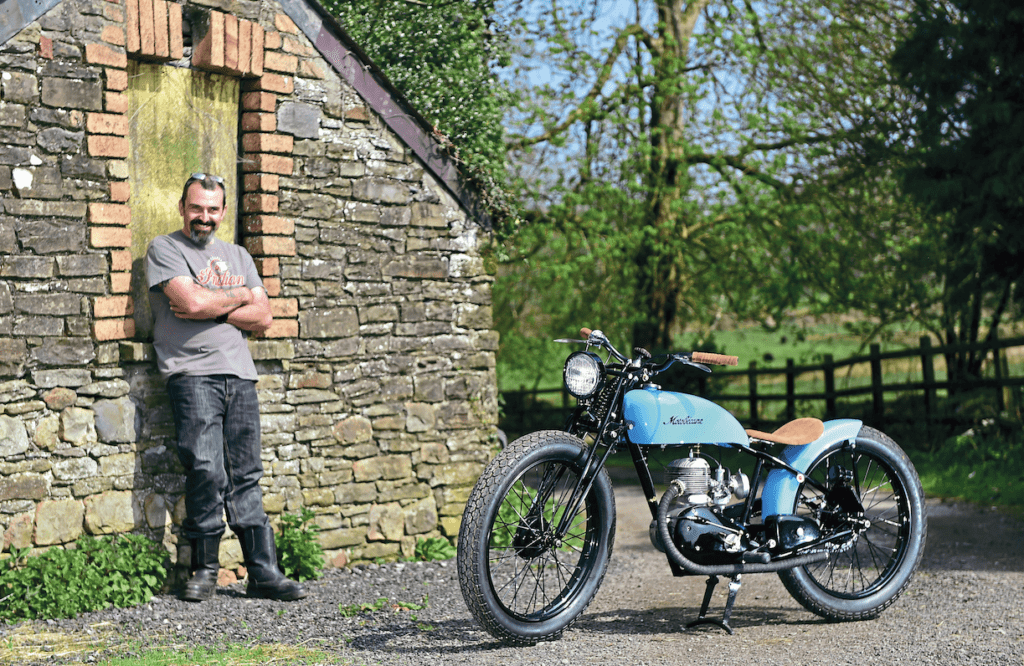 Motobecane are most famous for the Mobylette, which many of us have fond memories of from our childhood, but they had a long and industrious history. In 1924, Charles Benoît and Abel Bardin designed their first motorcycle, the MB1. In 1926 the Motoconfort brand was launched. They later went on to take over famous French brand VeloSoleX in 1975, and dropped the name Motoconfort in 1976. They went bankrupt in 1983, and became MBK Industrie, and in 1986 were taken over by Yamaha, who finally closed their Barcelona plant in 2012, nearly 90 years after the first bikes were built. Not too bad an innings, eh?
The bike you see here is a Motobecane D45 (also sold as the Motoconfort C45S from 1951); a 125cc, four-stroke, side-valve single designed in 1945 by the engineer Eric Jaulmes. Produced from 1945 to 1961, it was inspired by the pre-war 100cc AB1. With a fuel consumption of less than three litres per 100 kilometres, the D45 (and C45) was very economical, if not very powerful – it developed 4.3 horsepower at 5,300 rpm, and the three-speed gearbox had a hand-change on the right side of the tank, while the clutch was operable by either the left hand or the left foot. It didn't look quite like this though…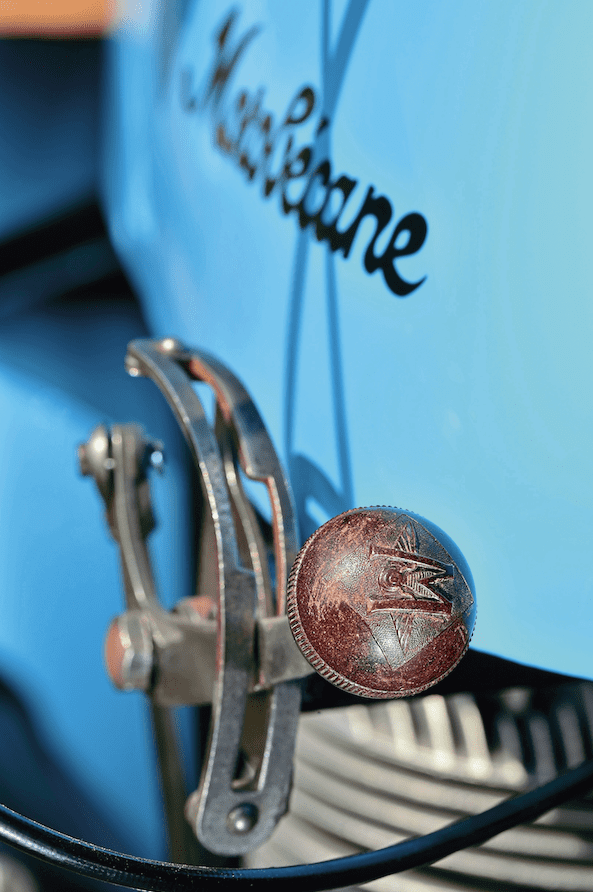 Julian Thomas, a postie in Swansea, bought this particular example of the model from a mate who'd, in turn, got it from a guy who'd had it languishing in a French barn for 40 years. It was in a poor, sad state, and needed somebody to love it. That someone was Julian. It took him about 45 minutes to get it started and, once he'd heard it run and was satisfied that it wasn't going to blow itself to pieces immediately, he dismantled it and placed all of the parts on his work bench. "There weren't a lot there," he said.
Article continues below…
Advert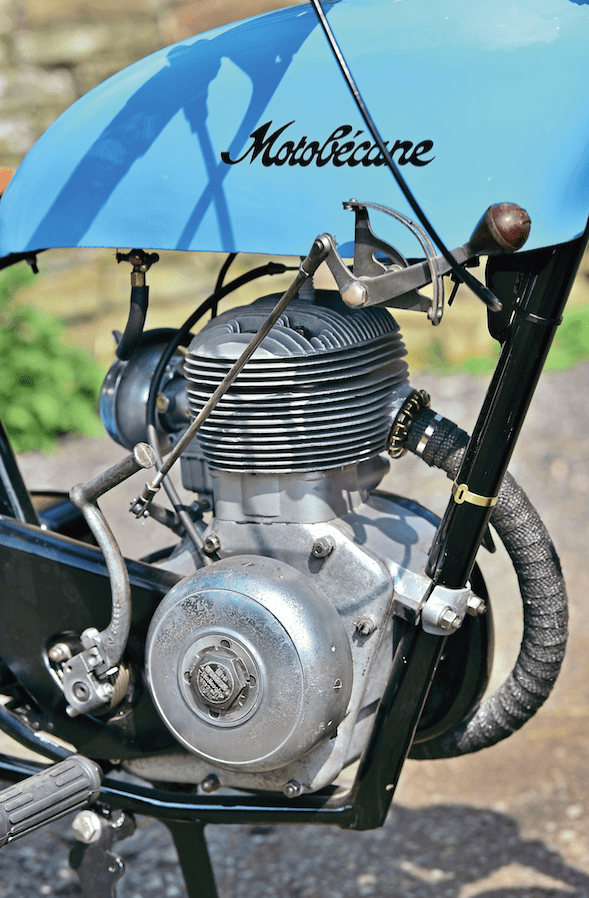 He'd decided to make a bobber out of it as it had a rigid back end and girder forks, and so would suit the style perfectly. While some of the parts (the wheels and the hubs among other parts) went for aqua-blasting and powdercoating, he concentrated on the engine, removing the head and barrel, and checking all the internals were okay (which, amazingly, were, given that it'd not really run in nearly half a century). He ground the valves in, and rebuilt the top end with new gaskets that he'd managed to get from France with a little help from a French guy on his round.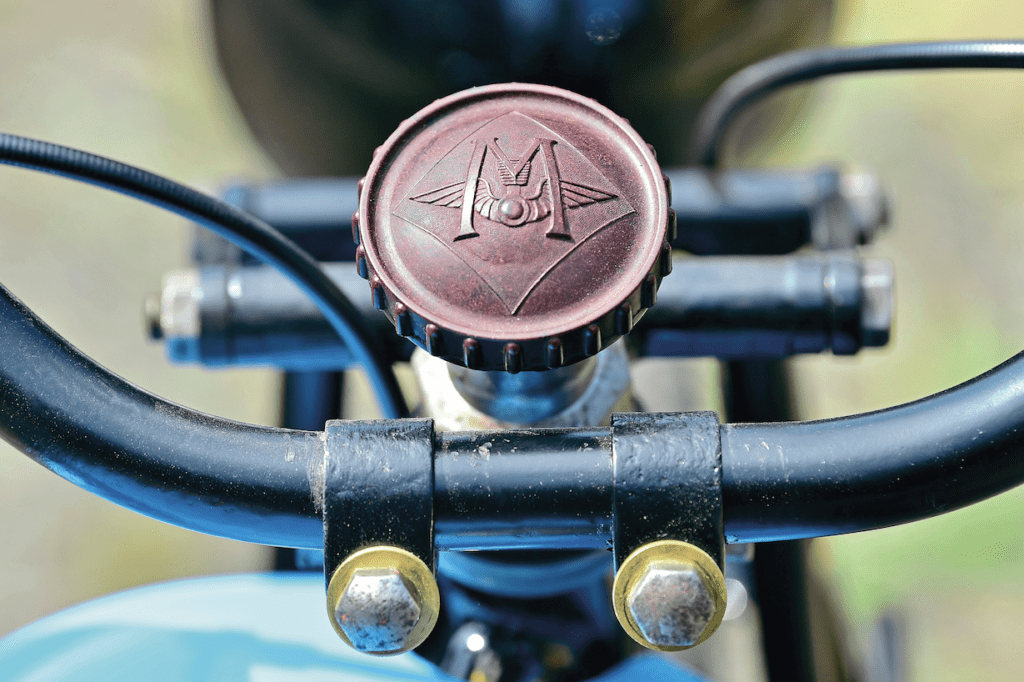 The frame was painted gloss black, and he covered the little seat he'd made with leather off an old sofa (the grips are also strips of leather off it – recycling at its best). The original tool-box was originally mounted under the seat, but Julian moved it to the left-hand side behind the foot-peg as it looks much cleaner. He also welded a bracket just above it to mount the side number plate without having the actual part to hand, and when it came he offered it up and found that it sat far too high so, rather than ruin the paint by cutting it off, he put a poppy pin on it and, as it's made of brass, it looks just perfect sat there.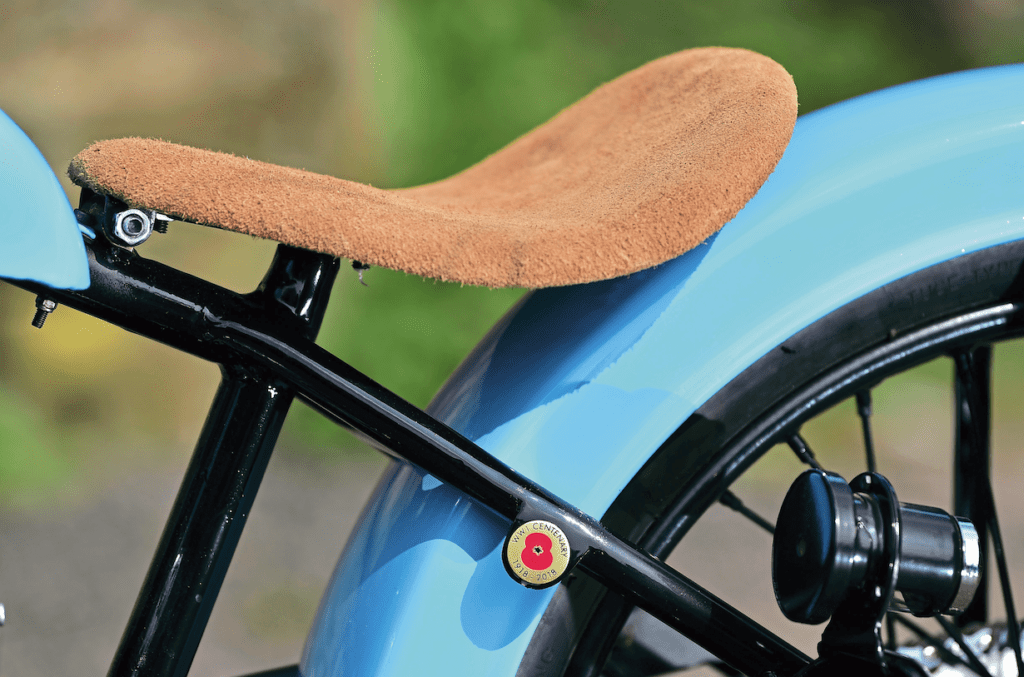 It took him about three months in total to do, and now that it's done and up and running sweetly, he intends on using it every now and then, alongside his other very cool old bike, a 46 Ariel 350. He's extremely pleased with the way it's turned out, even the paint – originally he'd planned it to be an all-black machine, but his son, Daniel, did some research on original colours and options, and came up with the Ford Olympic blue that's about the closest match they could get.
Article continues below…
Advert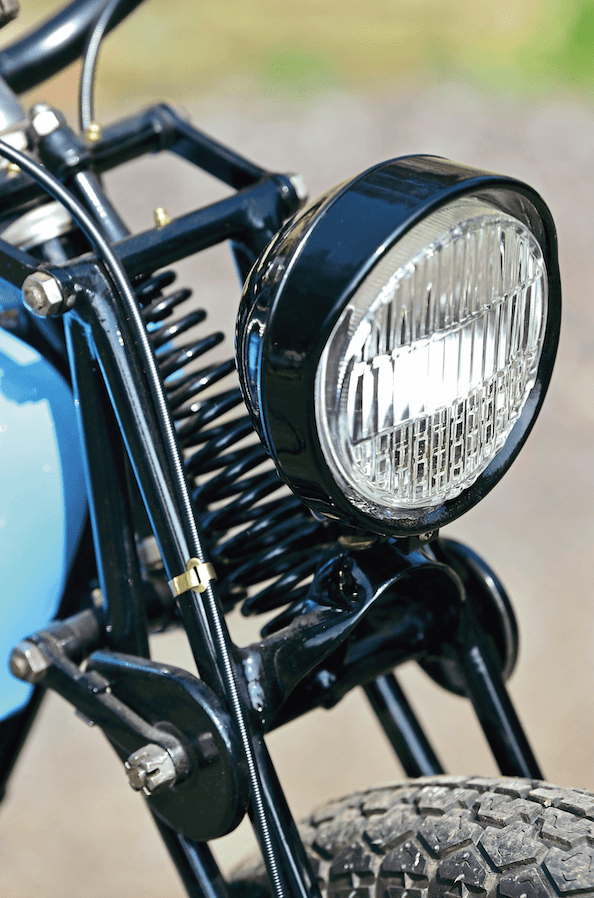 Julian wasn't that sure at first, but he's now very happy with it, and while a fair few of the bikes we have here in BSH are often for sale, this one mostly definitely isn't.