The LEGO Group has revealed its latest model – an H-D Fat Boy that'll cruise into LEGO stores globally. It captures the beauty of the real-life machine with finishes, surfaces and design elements crafted to replicate the full-size bike.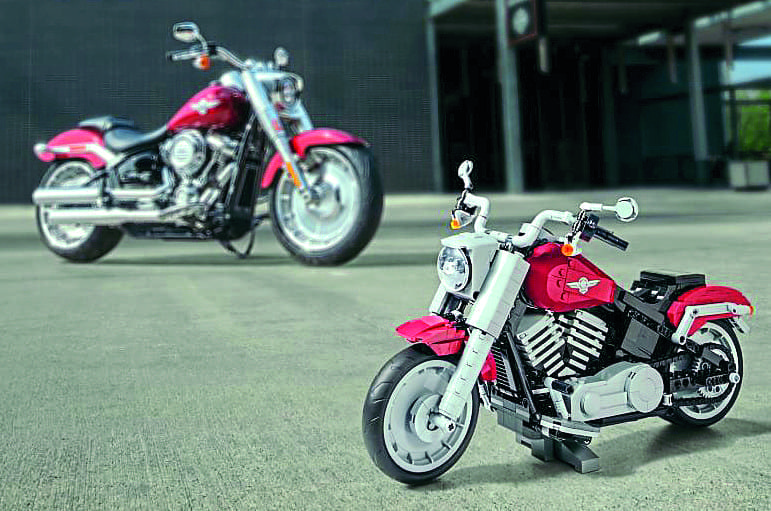 Featuring 1,023 pieces, it's seven-and-a-bit inches (20cm) high, seven inches (18cm) wide and 12 inches (33cm) long, and features several moveable parts – the rear tyre spins to make the engine's pistons move, the handlebars turn, the gear-shift and brake levers move and the side-stand flips up and down.
Finished in authentic dark red and black colours, with logos on each side, it costs £84.99 from LEGO stores and or their online shop, and there's even a full-size one, made from 69,569 pieces with sound and light effects, that will tour various Harley events.