Oil in the Blood is an excellent documentary film about the contemporary custom motorcycle culture, directed by lifelong biker Gareth Maxwell Roberts, and produced by Lucy Selwood.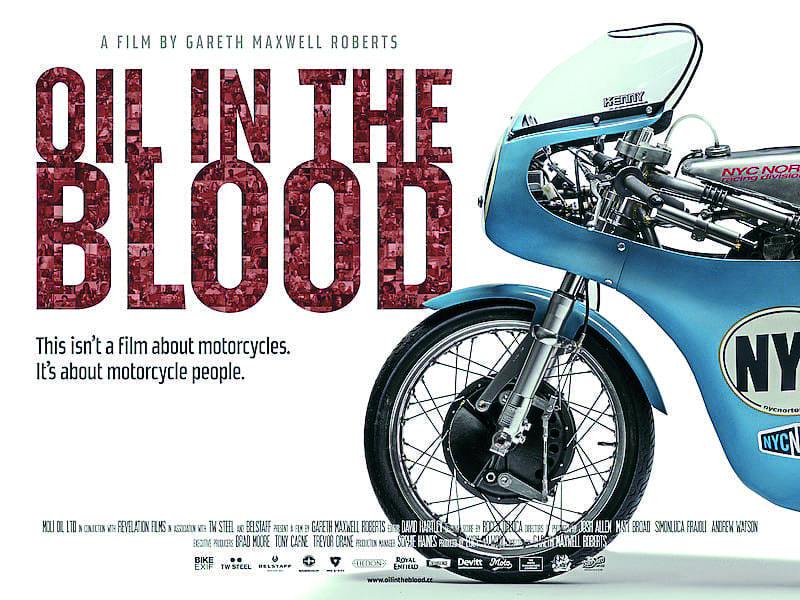 Over the last three years, they've interviewed nearly 300 bike builders, riders, journalists, artists and racers, and filmed at just about every big modern show there is, detailing off-road H-Ds in the Sahara, flat-track racing in dusty bowls and indoor arenas, ice racing in Wisconsin and in the Alps, and the American Wall of Death in Texas. They've filmed dozens of cool custom bikes, choppers, cafe racers, flat-trackers, sprint bikes, electrics, old-school specials and urban brats, hundred-thousand dollar pristine beauties and 500-buck rippers.
Oil in the Blood is available for digital download to rent or buy on Amazon, iTunes, Google, YouTube Movies, Sky Store and Virgin Media, and it's also available on Blu-ray and DVD from Amazon.