Before the now famous demise of Erik Buell's renowned Buell brand, the bikes that bore his name were known for their grunt, their handling, and general f**koffness.
Words and pics: Nik
Okay, so the later box-section bikes didn't have the legendary 'hooligan torque beast' reputation of the early, skinny, tube-frame ones, which to this day are still some of my favourite production bikes ever, but they were still pretty damn good, and I'd happily walk past rows of identikit Japanese sports bikes to check out a Buell, especially if it's one of the older tube-framers.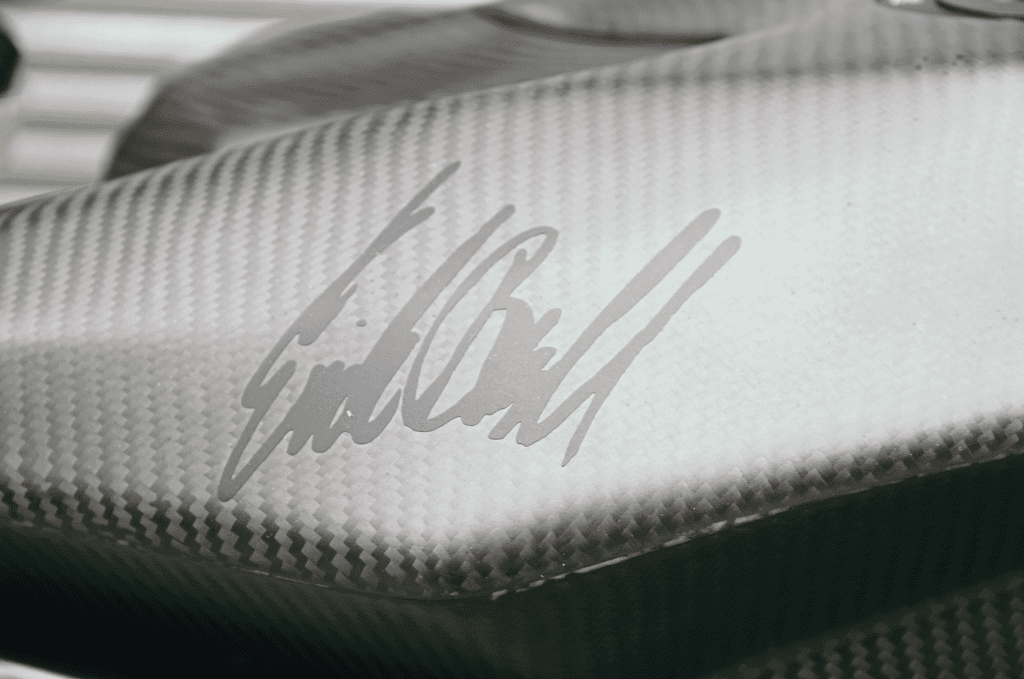 I'm obviously not the only one either as two Italians, Luca Mammarella of Buell Service and Simone Conti of Simone Conti Motorcycles, have created a frame kit, in the same way as the likes of Harris, Spondon etc., that turns the later Buells into something akin to the skinny headbangers of yore. Their bike, christened the XB.5, won a major award at the respected Verona show at the beginning of the year, and now they're offering a kit to turn your Buell into something that looks like theirs.
The kits will be available to convert all the Buell XB models (9s and 12s), and will consist of a replacement frame, new billet yokes, a new tank, a new seat unit, a new airbox and fuel pump assembly, funky new left and right air-intakes, and a very in-yer-face headlight assembly. It's designed to accept all original Buell components (forks, swingarm, wheels, switchgear etc.), but there are many, many upgrades for other parts too (exhausts in titanium or stainless steel, rear shocks, forks, anything else that takes your fancy), and you can mix and match components to suit. The non-structural parts that're aluminium at the moment (this is the first bike, remember) will be made from carbon fibre on later kits (the tank, the airbox, the seat, the air intakes), and so will look even more high tech and desirable.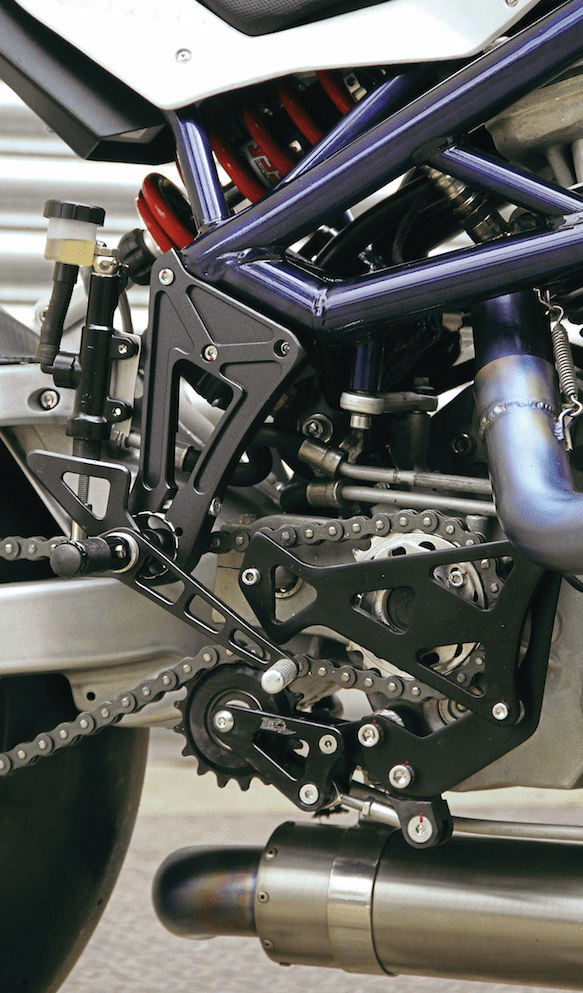 If you'd like to upgrade your XB Buell from already cool to positively Antarctic, then you can get a kit, or even parts of a kit, from Nick Sadler at Retro Moto Engineering, sole agent for the UK, in Suffolk on 01842 814918 or via their website at www.retromotoengineering.co.uk
Article continues below…
Advert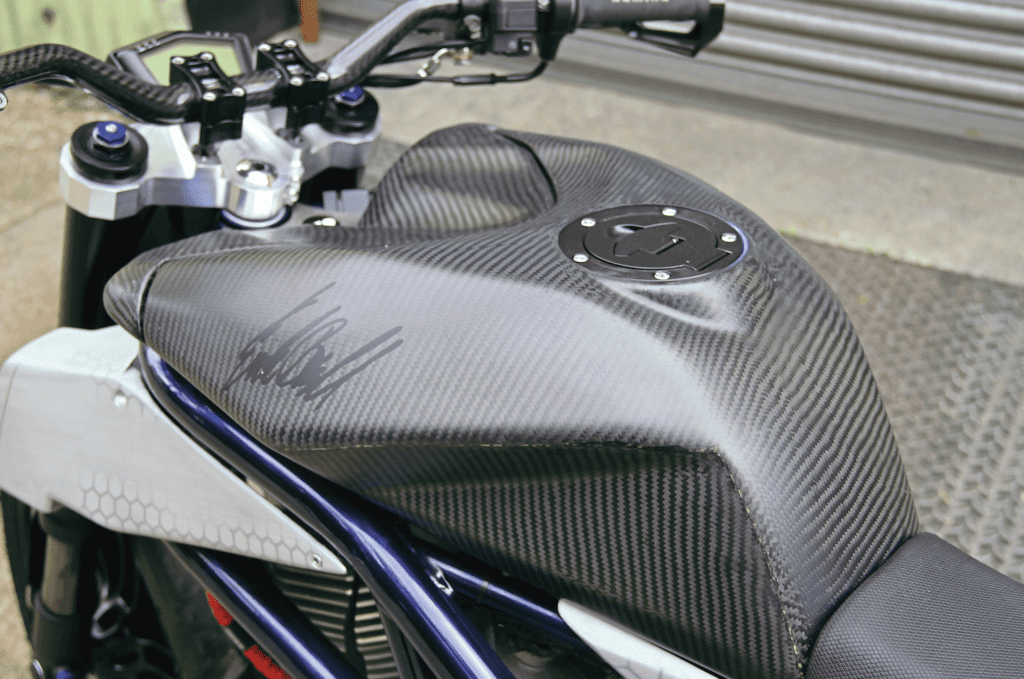 They'll be sold as kits predominantly, but should anyone want theirs built for them, he's happy to discuss a build (and the costs involved, of course).
So that's how you make your nice, friendly Buell into something that looks like it'd rip your head off and spit down your neck. The only thing yours won't do is go like theirs; this particular bike has a Buell XB12 RR engine installed, an ex-Pike's Peak race engine with around 150bhp, and arm-stretching amounts of torque, but I'm sure if you ask him nicely he'll be able to put you in touch with someone who can. Then you truly will have, as everyone wants, a true hooligan torque beast.