When the BMW RnineT was released in 2014, it was very well received by a section of the motorcycling world who drink a lot of coffee, wear a lot of plaid, and're very proud of their beards. Shortly after, when they'd actually ridden it, the rest of us decided it was pretty good too.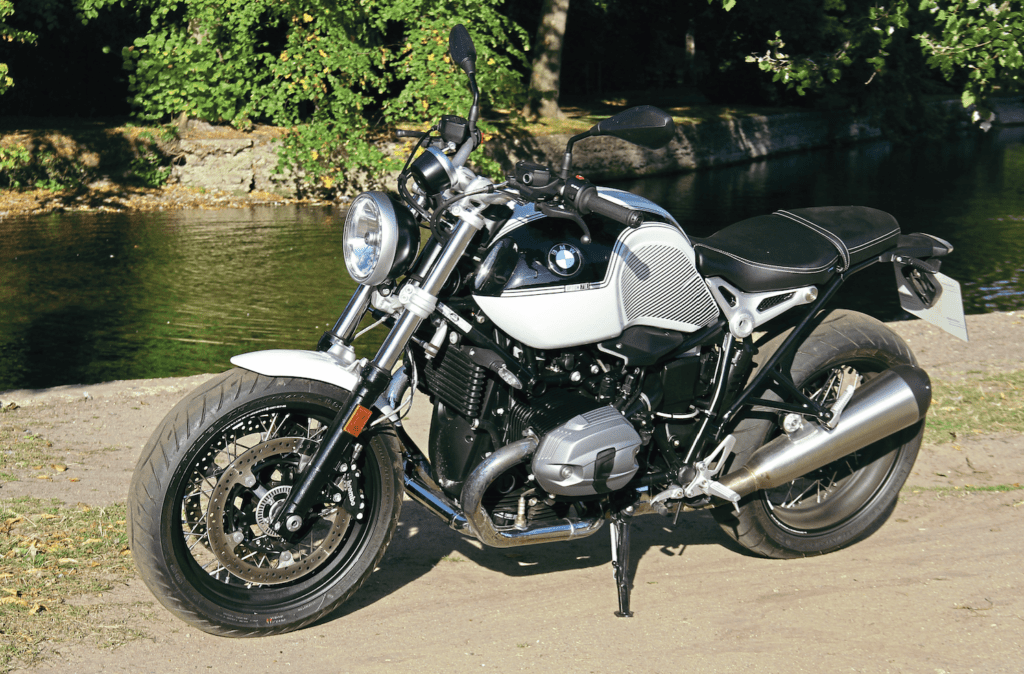 The success of the naked, roadster-style Boxer (flat-twin) inspired BMW to create an RnineT family, and there's now a basic RnineT, a very trendy Scrambler, a slightly more sporty Racer, an off-road Urban GS, and this one, the road-biased Pure.
The theory behind the Pure is the brand's much-advertised suitability for customisation – buying a brand new, top-of-the-range bike, and then removing perfectly good parts to fit accessories can quickly get expensive. BMW do offer a huge range of aftermarket goodies for the range, and so if that's the sort of thing that floats your boat, buying one of these, slightly cheaper and less lavishly equipped, might make a lot of sense.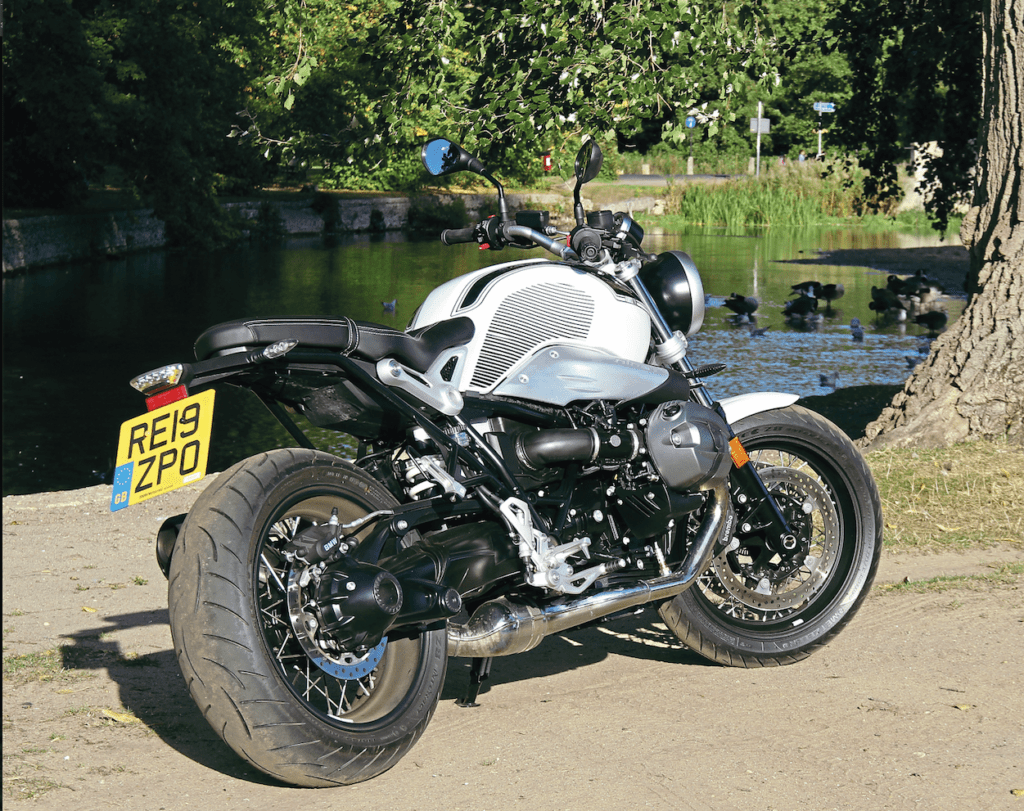 Like its siblings, it's powered by an air/oil-cooled, 1170cc, DOHC Boxer engine that puts out 110bhp, and a healthy flat torque curve, and the bike has a three-part tubular steel frame (front and rear main sections, and a bolt-on sub-frame designed to facilitate quick removal of the pillion seat if you so desire). Suspension is basic 43mm right-way-up forks, and a simple rear shock (adjustable for preload and rebound), the wheels are cast 17-inchers, the front brakes are four-pot Brembos, and the 17-litre petrol tank's made from steel. There's a dual seat (unlike the Scrambler or the Racer) which, at 805mm (31.6 inches) may sound tall, but is slim enough to allow most of us to get both feet on the ground. It's quite odd really when you think about it – it seems that the Germans, traditionally quite large folk, make bikes that're small and quite lithe (except for their off-roaders and tourers), and the Japanese, traditionally quite small people, build bikes too tall for a lot of riders… weird.
Anyway, instrumentation is limited to just a single, round speedo (with a digital insert showing time and trip info), and the 'bars are fairly flat and fairly wide. There're no rider modes or any malarkey, but do we really need them? My only concern was a lack of fuel light (because, yes, I am that idiot who's run out of fuel more times than I care to remember), but the warning wossname, when it comes, is pretty difficult to miss so that's fine.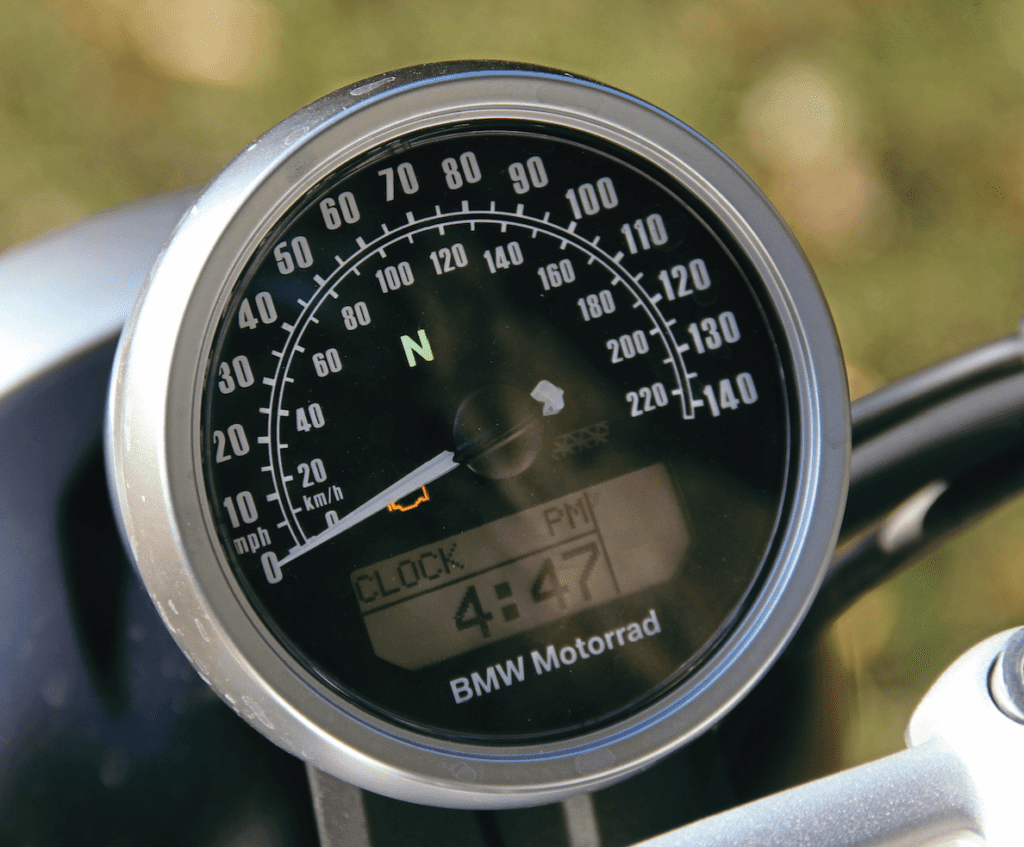 So what's it like to ride? Well, if you've been brought up on a diet of big Jap fours, then you may well, like me, be under the impression that BMW motors are, on the whole, pretty asthmatic; they go well at low revs, thanks to the flat-twin engine's torque, but run out of steam at higher revs a little. I was kinda expecting this from the Pure too, and so was pleasantly surprised when it was nothing of the kind. Yes, there's definitely plenty of low-down grunt, but it's good in the mid-range and higher up too. Motorways and dual carriageways don't trouble it at all, and getting off them on to more interesting roads (you know, ones with bends in) you get to revel in the (relatively) light weight (219kg fuelled), and excellent throttle response. As you sit bolt upright, it feels quick, and yet still smooth, and there's a nice bark from the left-exiting exhaust too. Engine braking is good, as it (nearly) always is on twins, and the basic, yet competent, chassis did exactly what it should – the steering is light and neutral.
Article continues below…
Advert
I have to say that, despite my earlier reservations, the Pure did make a good impression on me – I wasn't sure that it was going to have that essential spark that makes bikes fun for me, but it did; it's quick (if not fast), it handles, and it's comfortable – what more can you ask for?