Anyone who hasn't been living under a rock for the last few years will know, there's been a huge resurgence in 1960s and '70s chops, we take a look at a coolness-inspired digger in the March issue of Back Street Heroes magazine.
Back Street Heroes covers all styles of custom bikes; choppers, bobbers, streetfighters, trikes cafe racers, street scramblers, flat trackers, brats and rats… to name just a few.
We also go to custom biker lifestyle events big and small, all over the country and across Europe, to give a true flavour of the custom bike scene.
The Back Street Heroes magazine features technical articles on bike building and maintenance, readers' pictures, and all the latest custom bike news and products – plus much, much more besides. Oh, and the staffers are all bikers, too. Our February 2020 issue includes: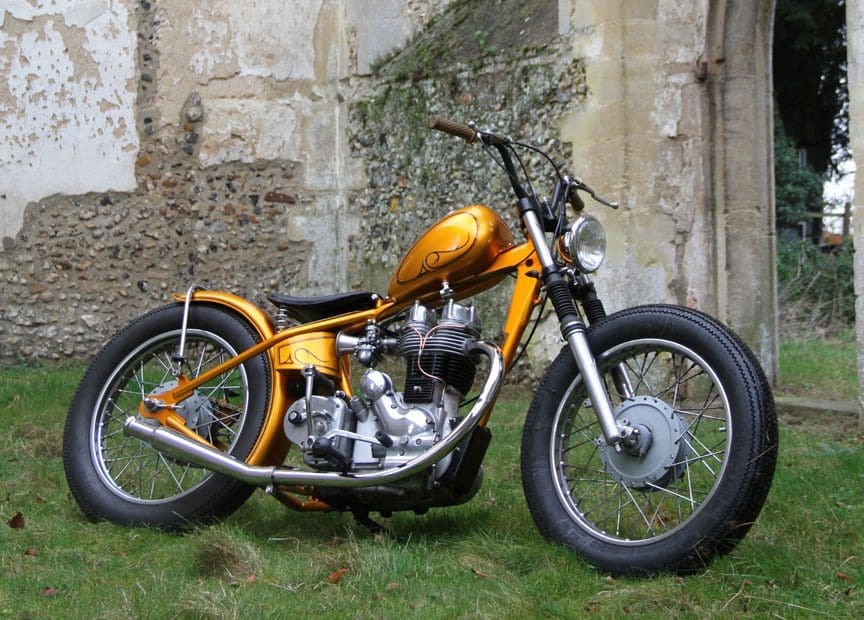 VT500 Chop
Matt black, but cool as hell!
Ness-style digger
The cover bike in all its glory.
Article continues below…
Advert
350 Enfield
Old school and proper cool!
Don't miss out on the UK's biggest-selling and best custom bike magazine, Back Street Heroes.