If you bought the last Chop, Ride & Party Yearbook then you'll know exactly what this new book's about, and if you didn't you missed out!
Chop, Ride & Party is a great hardback yearbook of the new/old skool chopper culture, the 2% culture (apparently only 2% of bikers build and ride choppers of this kind), and features cool H-D chops, and the people and clubs who build and ride them.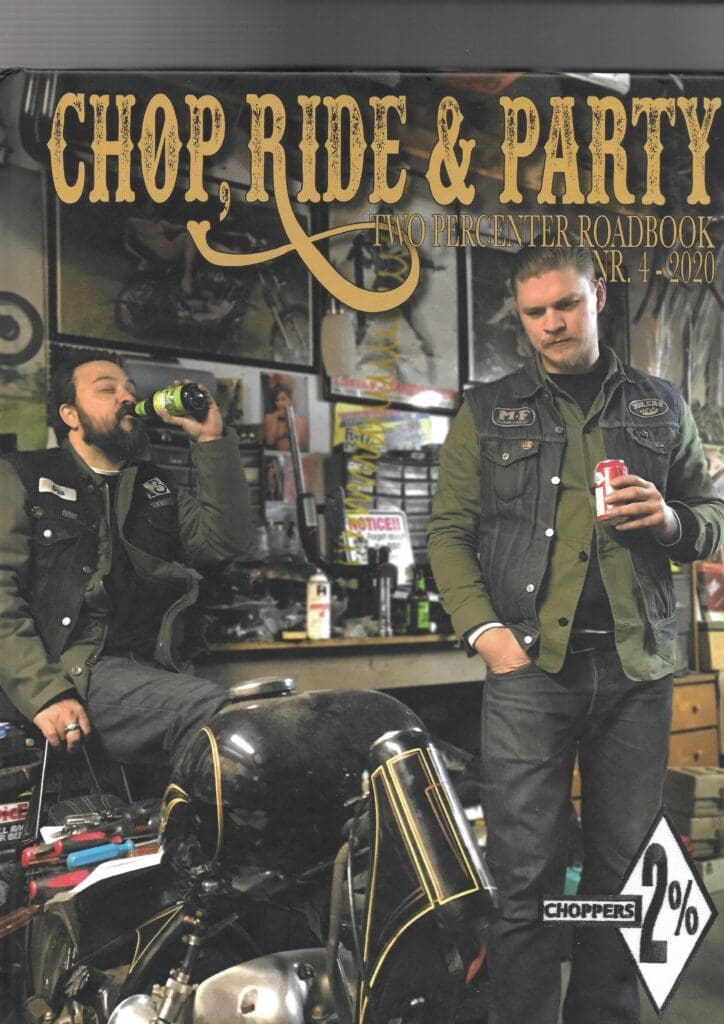 It covers the whole of northern Europe, from Britain right up to Scandinavia, and events all over too, and is an amazing look at the chopper culture, and highly recommended!
Get yours from their website at www.choprideandparty.com