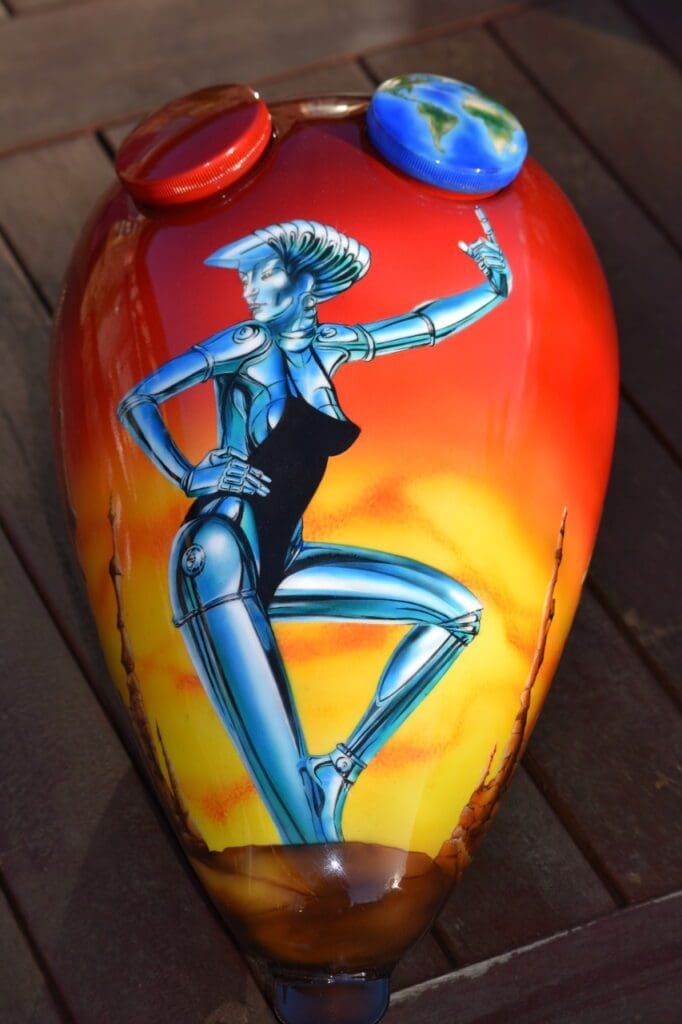 Jim Paul of Falmouth, Cornwall, is the lucky sod who won the amazing Airbrush Lucas-painted custom tank from BSH 433!
He's been reading BSH for 20 years, and runs a custom Intruder, and he has a long-term project XS500 chop with a chrome hardtail frame that the tank's going to go on, and he says winning it is the kick-up-the-arse he needs to finish it!
Send us a pic when it's done, Jim?
Huge thanks for Carole at Airbrush Lucas – if you weren't lucky enough to win this time, but you'd still like some of her amazing artwork on your bike, lid, or even guitar (she's a dab hand at those too), then contact her through her website at www.airbrushlucas.co.uk