At Back Street Heroes, we can't think of a reason, given that there's an NCC logo on the bike tank on the cover, along with the words 'National Chopper Club issue', that you might be surprised that this issue, the four hundred-and-thirty-eighth since we started way back in 1983, is dedicated to the guys who are probably the folk most devoted to custom bikes in this Sceptred Isle.
We have EIGHT Club bikes and one event from last year featuring in this issue of Back Street Heroes magazine – really showing the quality of the Club bikes which are built to ride, and to be ridden.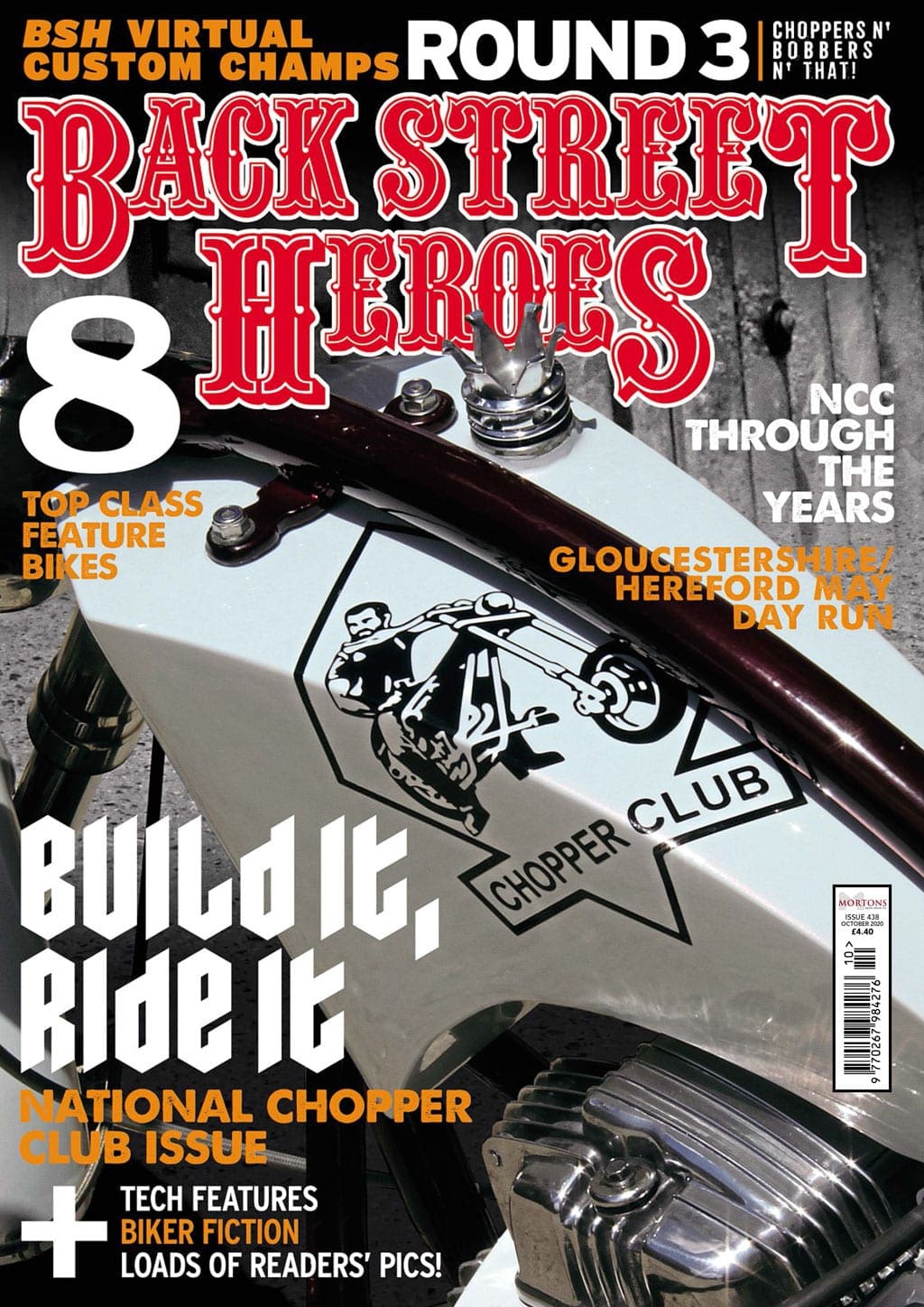 Back Street Heroes covers all styles of custom bikes; choppers, bobbers, streetfighters, trikes cafe racers, street scramblers, flat trackers, brats and rats… to name just a few.
We also go to custom biker lifestyle events big and small, all over the country and across Europe, to give a true flavour of the custom bike scene.
The magazine features technical articles on bike building and maintenance, readers' pictures, and all the latest custom bike news and products – plus much, much more besides. Oh, and the staffers are all bikers, too. Our October issue includes:
Article continues below…
Advert
BSH Virtual Custom Bike Champs, Round 3
The winners of the third round of our virtual bike show are revealed.
Sportster Trike
No, it is a sportster… I know it doesn't look like one, but it is, honest.
Z750 Kwak
Not all Japanese parallel twins are XS650S…

To order the October edition of Back Street Heroes – with FREE UK delivery – click here.
Article continues below…
Advert