We've got a fantastic range of features for you in this edition of Back Street Heroes. Plus, we take a look at the winners of the third round of our virtual bike show.
Back Street Heroes covers all styles of custom bikes; choppers, bobbers, streetfighters, trikes cafe racers, street scramblers, flat trackers, brats and rats… to name just a few.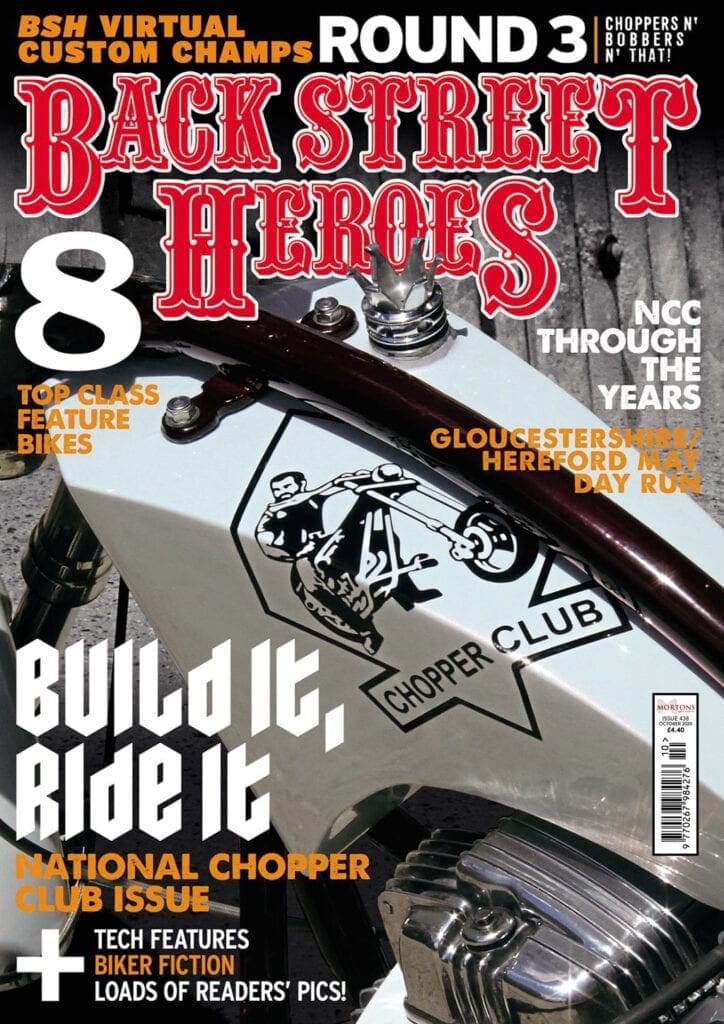 We also go to custom biker lifestyle events big and small, all over the country and across Europe, to give a true flavour of the custom bike scene.
The Back Street Heroes magazine features technical articles on bike building and maintenance, readers' pictures, and all the latest custom bike news and products – plus much, much more besides. Oh, and the staffers are all bikers, too. Our October issue includes:
Sportster Trike
No, it is a Sportster. I know, it doesn't look like one, but it is, honest!
Wide-Front FJ1200
Get in your time-machine and go back to the eighties/nineties.
Article continues below…
Advert
GS550 Suzook
Cool budget chop from that London.
To order the October edition of Back Street Heroes – with FREE UK delivery – click here.