This is a powerful and honest memoir written from the perspective of a liberated single woman taking on the world with a dogged determination to complete her mission at all costs.
Welsh girl Steph Jeavons ran away to see the world. She wanted to see the sunset from every angle. She wanted to see an orangutan, and a baobab tree.
Related articles: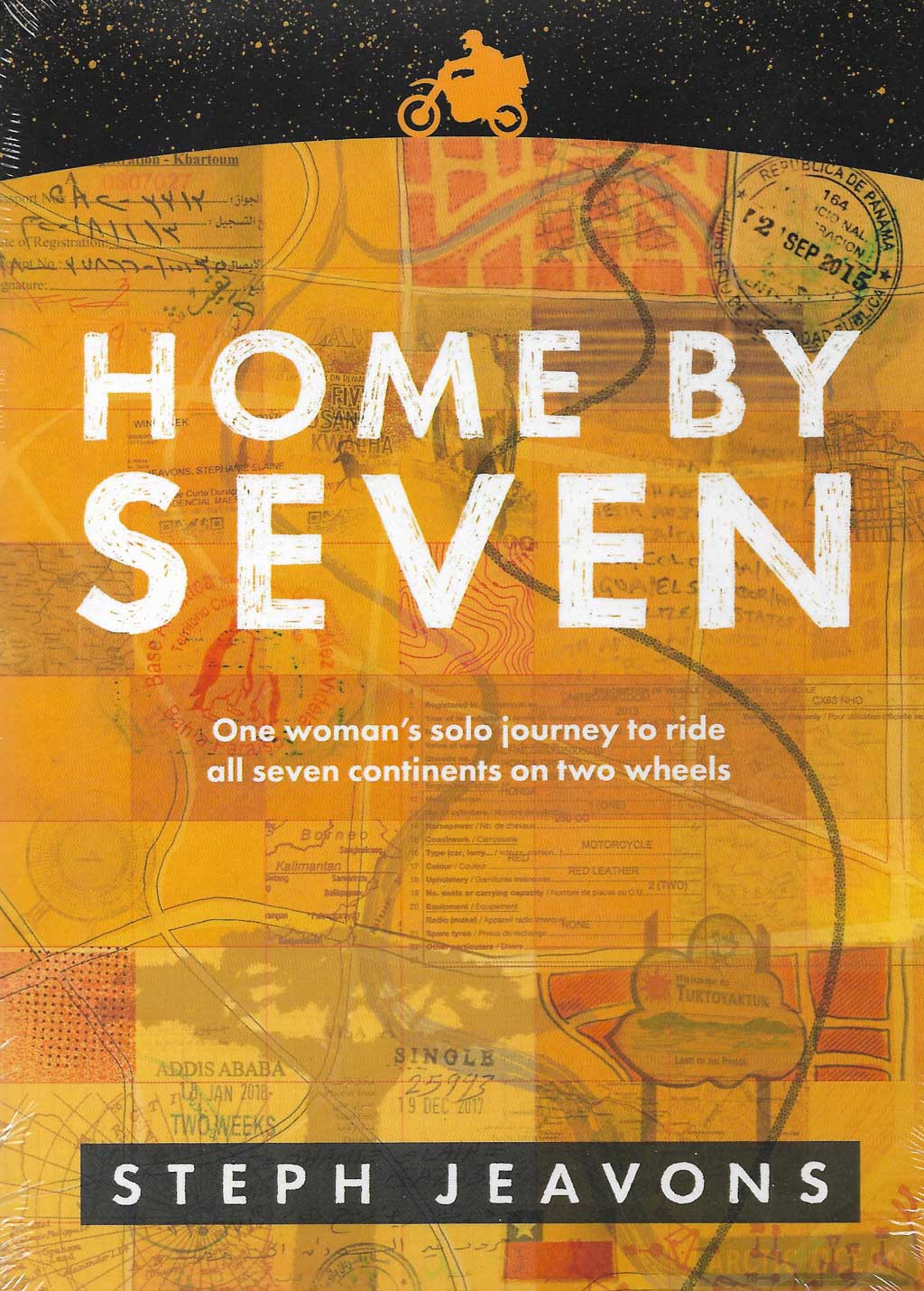 She wanted to become the first person to circumnavigate the globe and ride a motorcycle on all seven continents – and to sing karaoke on the way. Her cravings for escapism manifest themselves in many ways throughout her life.
The book begins in her late teens where she finds herself in prison by the age of twenty. She knows there is a whole world beyond that razor wire just calling out to be explored. 
Twenty years later, and armed only with a stern tone of voice she reserves for naughty dogs, drunk Turks, Iranian taxi drivers, semi-conscious British soldiers, and Saudi truckers, she rides her trusty steed, Rhonda the Honda, solo around the world, to the highest, driest, wettest, hottest, and coldest corners of the earth. 
Article continues below…
Advert
Home By Seven – One Woman's Solo Journey To Ride All Seven Continents On Two Wheels is available from all good bookshops, online retailers or direct from the lady herself at www.stephjeavons.com