Written by the respected Ian Falloon, this book offers a thorough review of Moto Guzzi's 100-year history via all of its production models.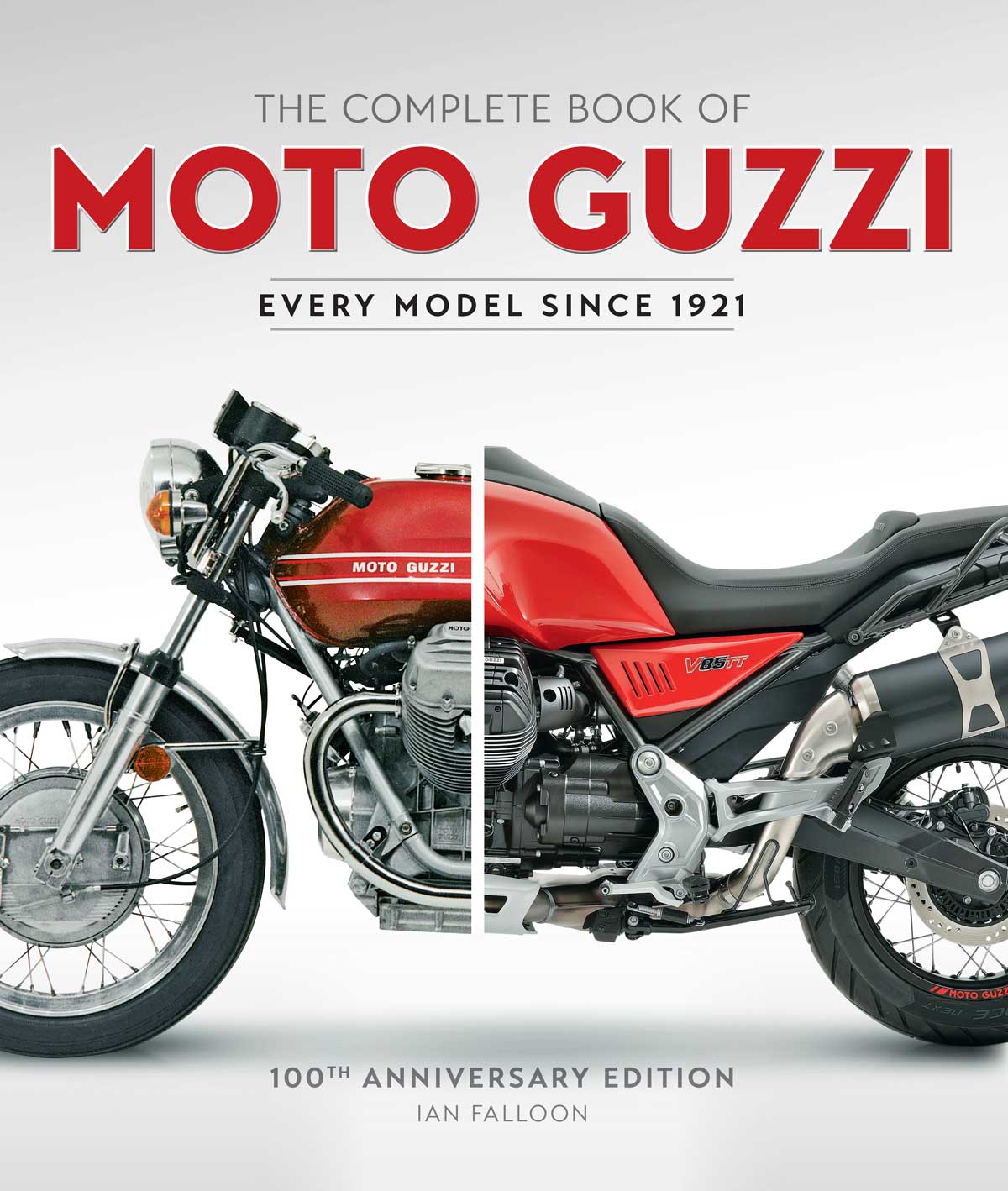 The oldest European motorcycle manufacturer in continuous production, Italy's Moto Guzzi's built some of the most iconic motorcycles ever produced.
Related articles:
This new edition includes a 100th anniversary introduction, new photography, and additional pages to cover the newest models from 2018 to 2020. 
All of Moto Guzzi's production models are covered in detail, including the ground-breaking Falcone, the V-8 Grand Prix racers, the V7 Sport, the Ambassador, the Eldorado, the Le Mans, the Daytona, right up to today's the complete range of modern bikes including the V7, Griso, Stelvio, and V9.
Available from all good bookshops, and online retailers, The Complete Book Of Moto Guzzi is on sale now.
Article continues below…
Advert