The iconic chopper book (it's a weighty hardback so hefty you may want to check the sturdiness of your coffee table) is back!
Chop, Ride & Party Vol 5 is a year-long look at the European (and British) chopper scene with bike features, event reviews, interviews, art works, and much, more, with a very distinct feel of the '70s as it's seen these days.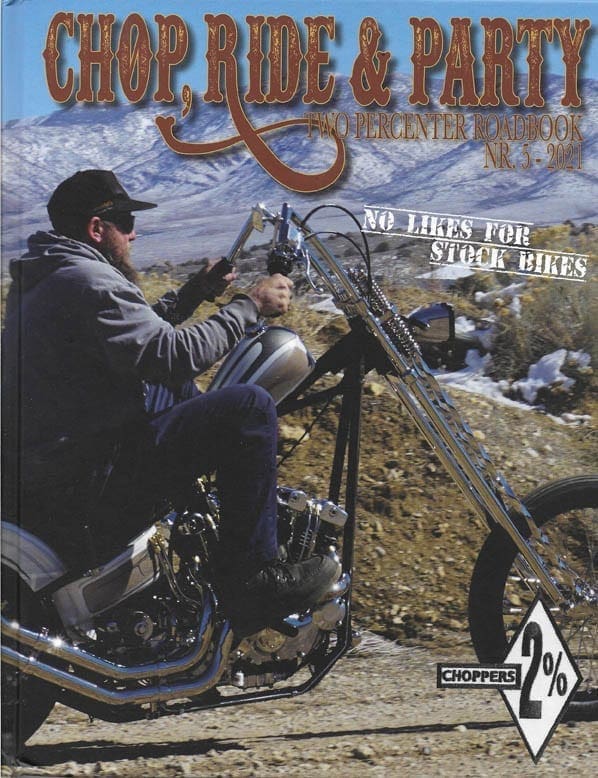 It's an absolute gem of a book, and a great reminder of the pre-Covid world, and a forerunner of what's going to happen when all the restrictions are lifted.
My favourite bit is the two guys riding Swedish long-forkers across the Alps, but there's so much here to dip in and out to with a coffee or a beer – just be careful you don';t lose hours!
Get yours from www.choprideandparty.com/
Article continues below…
Advert