Take a look at the best custom bikes of old in the July issue of Back Street Heroes!
Back Street Heroes covers all styles of custom bikes; choppers, bobbers, streetfighters, trikes, cafe racers, street scramblers, flat trackers, brats and rats… to name just a few.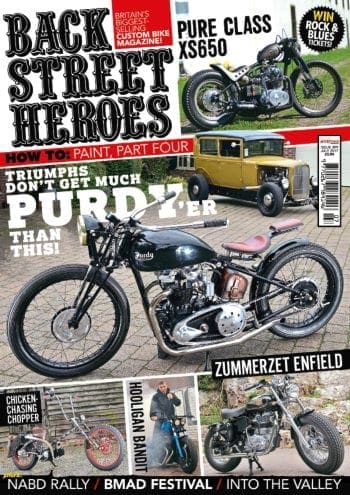 We also go to custom biker lifestyle events big and small, all over the country and across Europe, to give a true flavour of the custom bike scene.
The Back Street Heroes magazine features technical articles on bike building and maintenance, readers' pictures, and all the latest custom bike news and products – plus much, much more besides. Oh, and the staffers are all bikers, too. Our May issue includes:
£500 Suzuki: Built on a budget and bostin' near Boston.
Supecharged TriLess: A '70s chop with a Triumph engine, a Matchless frame and a damn great blower!
British biker sub-culture: Part two of our look at how we got here today
To order the July edition of Back Street Heroes – with FREE UK delivery – click here.
Article continues below…
Advert