MoreBikes had a chat recently with Diane, who is medically retired, 52 and lives in Rugby. She rides a superb 1450cc fuel-injected Harley-Davidson FatBoy trike. Make sure you read all of this – Diane is an inspiration to us all…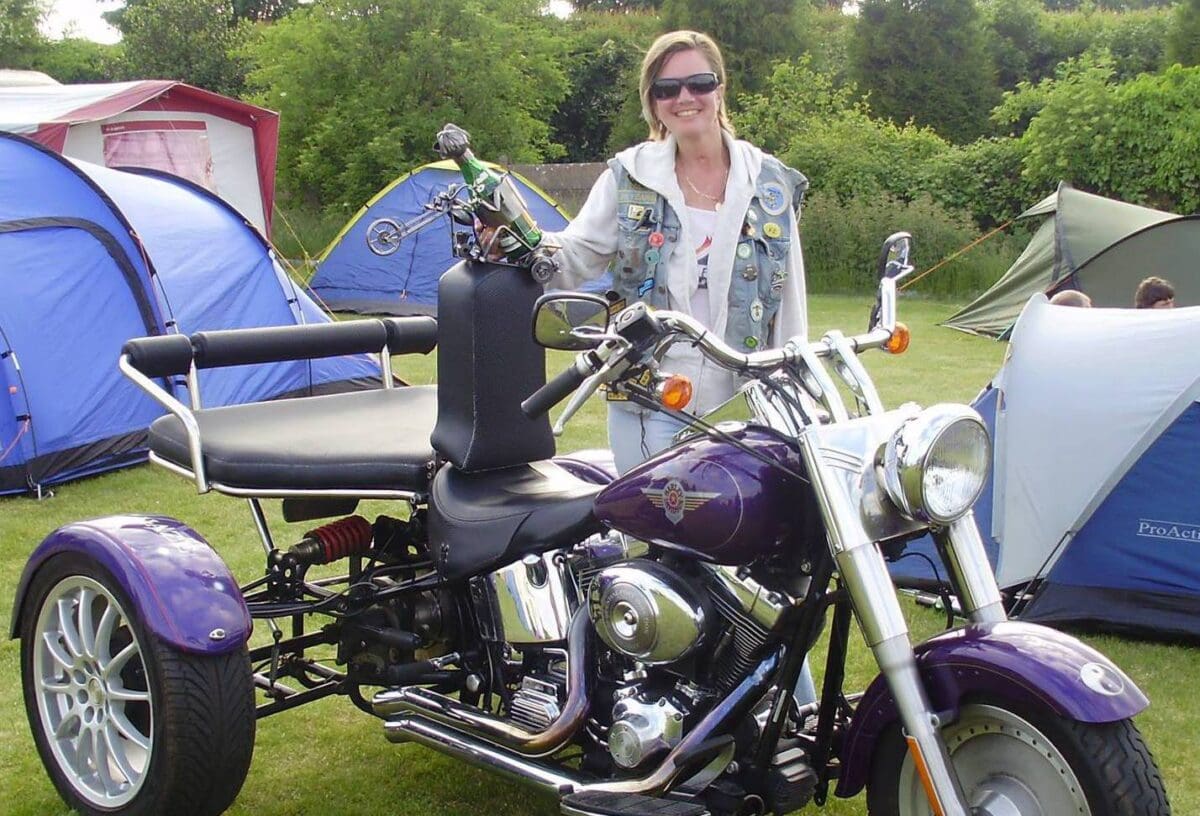 How did you get into motorcycling?
"I got into motorbikes at the age of 15 through dating a member of a bike club (he wasn't that old!) and by the day that I turned 16 I was also a member and had my first bike on the road, a Kawasaki AR50."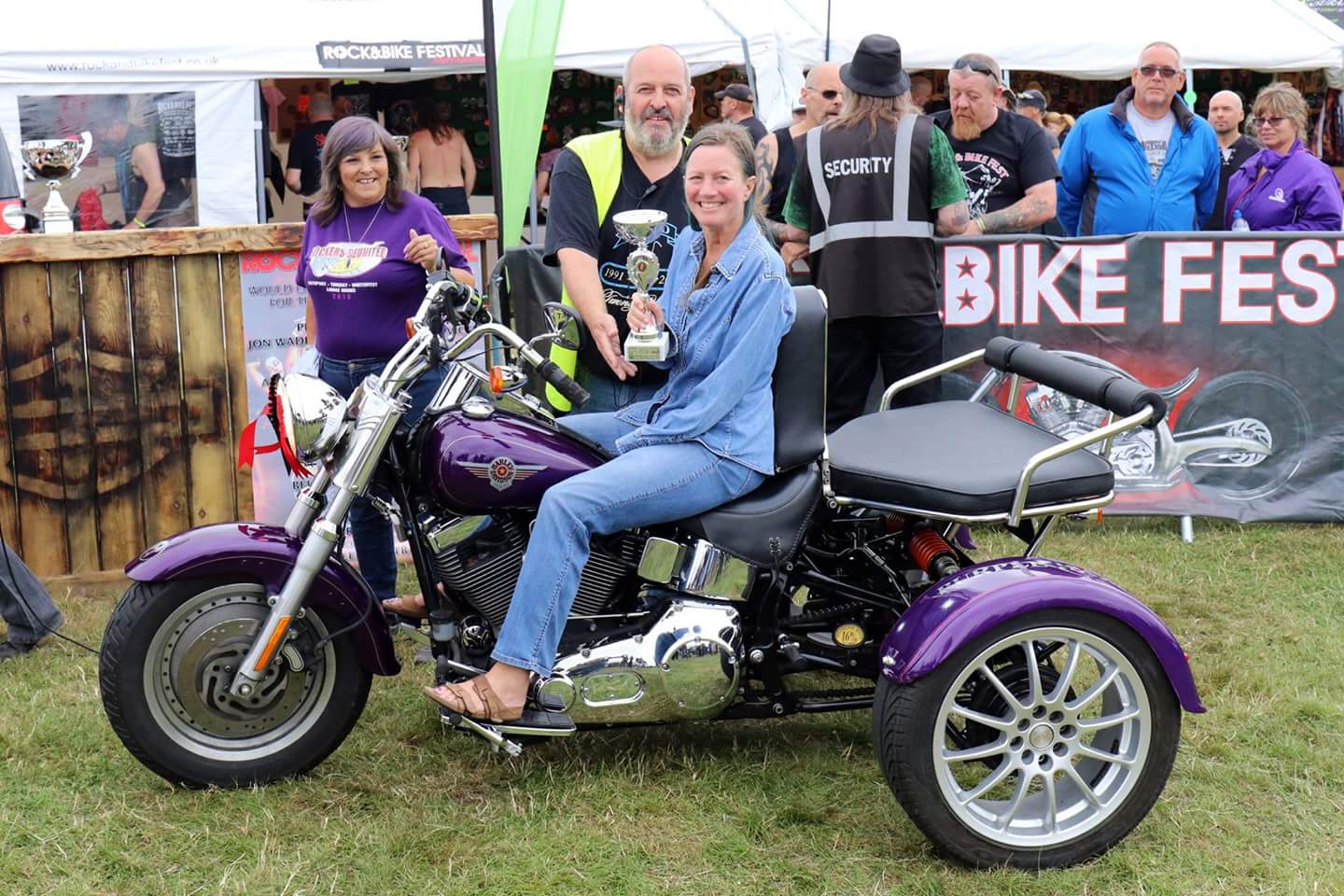 Where do you like to ride your trike, and who with?
"I love riding A or B roads just loving our countryside and do this by myself although I do also enjoy riding with friends and have many that ride motorbikes including my partner."
What does your three-wheel bucket list look like?
"My bucket list is to ship my trike to New Zealand at the start of the UK Winter and spend 6 months touring both islands. I've backpacked round these and the roads are just incredible biking roads.
I love to travel spontaneously with my backpack with no definite plans and have travelled all over the World! I go to the gym regularly as body maintenance is a necessity for me as I had a motorbike accident whilst travelling Australia (1992) and came out of it with a paralysed left arm, major pelvic injuries, broken sternum plus lots of other less major breakages which took a ten year recovery to be fully back on my feet and in the saddle."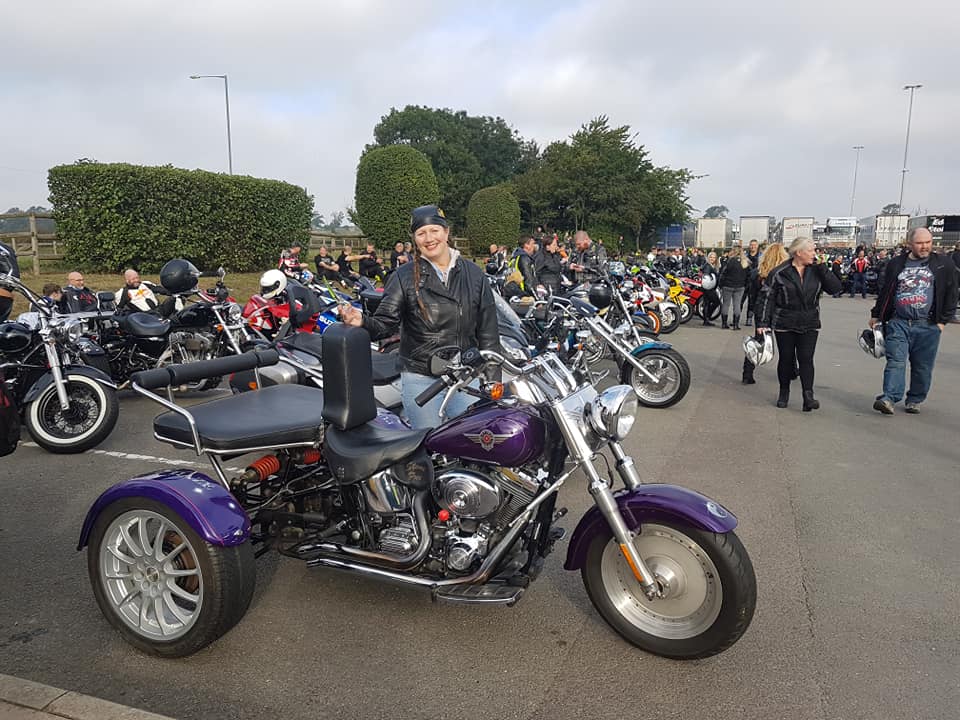 Enjoy more Back Street Heroes reading in the monthly magazine.
Click here
to subscribe.