Take a look at the best custom bikes of old in the November issue of Back Street Heroes!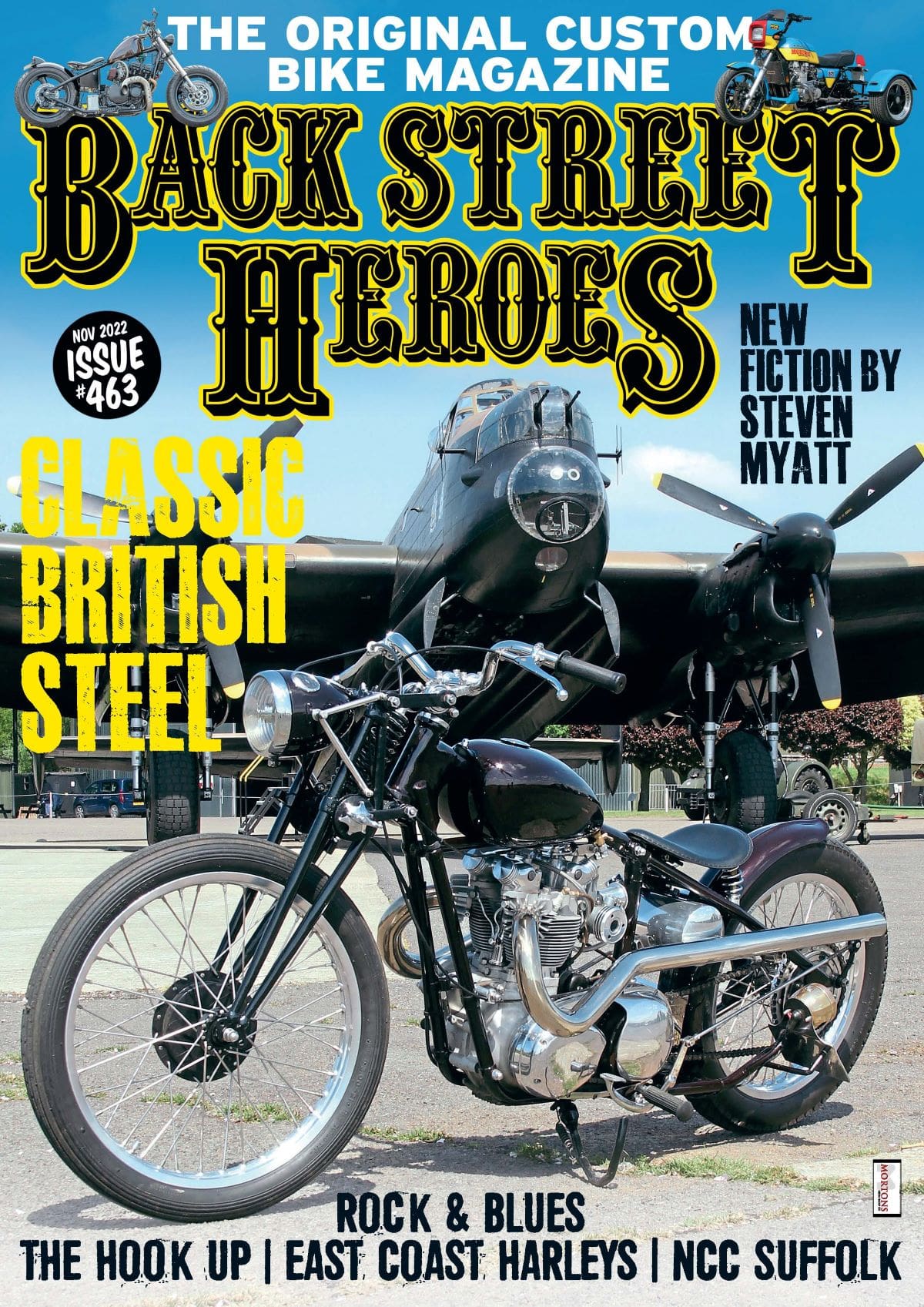 Back Street Heroes covers all styles of custom bikes; choppers, bobbers, streetfighters, trikes, cafe racers, street scramblers, flat trackers, brats and rats… to name just a few.
We also go to custom biker lifestyle events big and small, all over the country and across Europe, to give a true flavour of the custom bike scene.
The Back Street Heroes magazine features technical articles on bike building and maintenance, readers' pictures, and all the latest custom bike news and products – plus much, much more besides. Oh, and the staffers are all bikers, too.
Here's a glance at what we've lined up for you this month…
The Hook Up
Choppers in the Welsh hills
East Coast Harley Club
A show definitely in the east, but nowhere near the sea
Z1300 Trike
A timeless classic in every sense of the word
Enfield 411 Scram
Nik rides a skinny little 'un
Plus tons more!
To order the November issue of Back Street Heroes – with FREE UK delivery – click here.

Enjoy more Back Street Heroes reading in the monthly magazine.
Click here
to subscribe.