The bike is a 97 sportster engined hardtail chop, all the fabrication, modification and paint was done by me.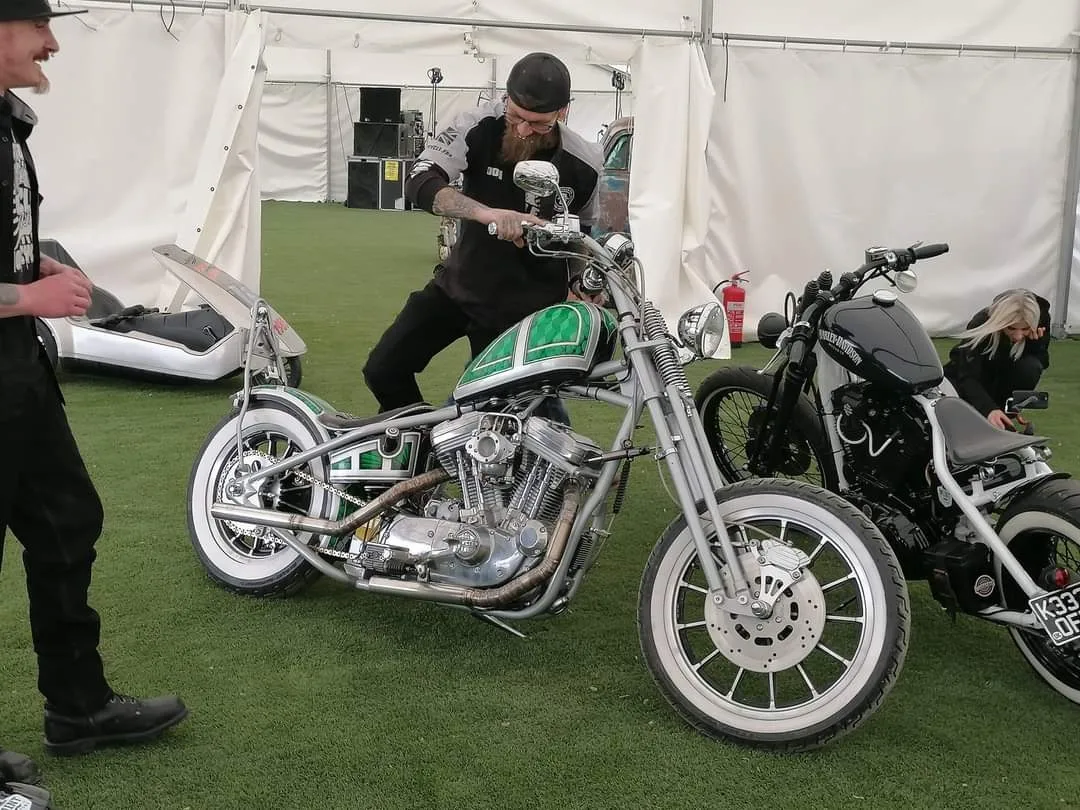 I missed having a chop and with having not having much to do over lockdown I decided to start building the bike in my basement, the frame has 4inch rear stretch, 1 inch up and out on the neck and the axle was raised 1 inch, the engine was stripped, and cleaned and painted, the heads got ported and fitted with new kibblewhite stainless valves, the cams were upgraded to buell xb12 497lift cams from a 2000 model, it also has sifton adjustable pushrods with split covers and running an s&s super e carb.
The tank shell was cut up and raised on the back bone 3 inches with a new tunnel and bottom mounts to give a semi Frisco look to it.
The seat is a multi layer vegtan leather cover all hand tooled and dyied with white double loop leather lacing around the edges to fully finish it off.
The paint has some of my favourite 70s styles with flake panel work with a modern twist having 3d seamless geometric cubes on the tank sides all done with multiple layers of candy apple green paint.
Dom
Article continues below…
Advert
Do you want to Brag Your Bike?
Fill in the quick form here and you may find yourself being a Back Street Hero: