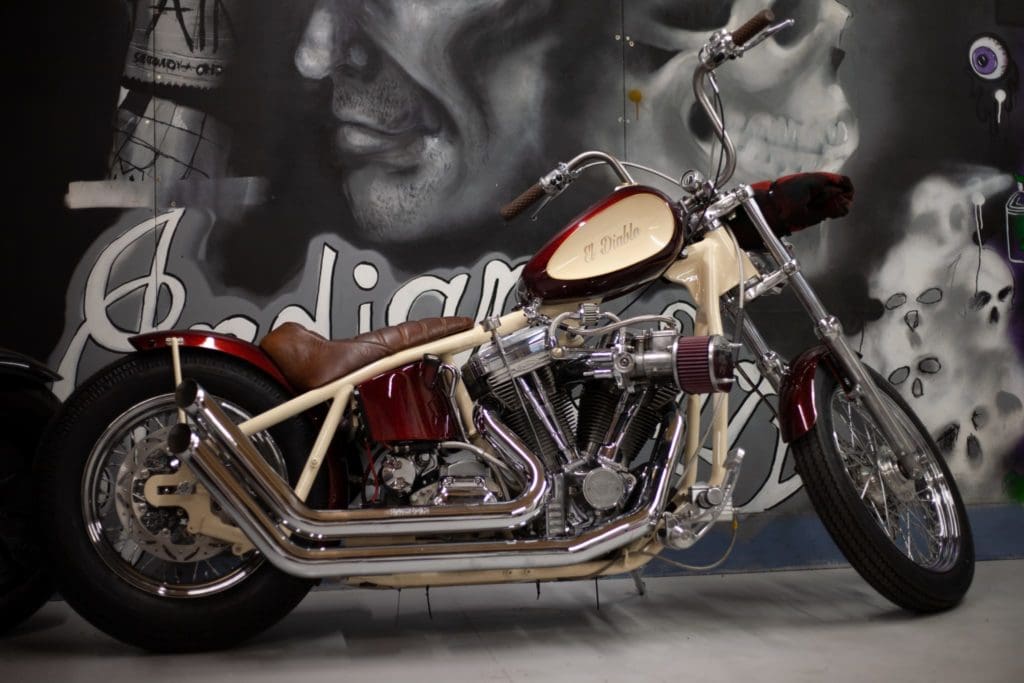 El diablo the build that nearly didn't happen. Started off as a bare frame and engine very close to selling them separately as I had another 2 bikes I was building at the time but Charlie the painter convinced me to stick with it and I'm glad I did!
First piece of the puzzle was an Indian Larry tank I had on my wall for years then the rest came. 1600 rev tech engine, 6 speed box, bdl open primary, sportster front end custom seat from blazin saddles, custom geared mechanical throttle and webber carburettor all running off the motogadget M-unit.
Then finished off with the frame filled and painted ivory and the Ruby flake on the tins!
Craig Meech
Do you want to Brag Your Bike?
Fill in the quick form here and you may find yourself being a Back Street Hero: