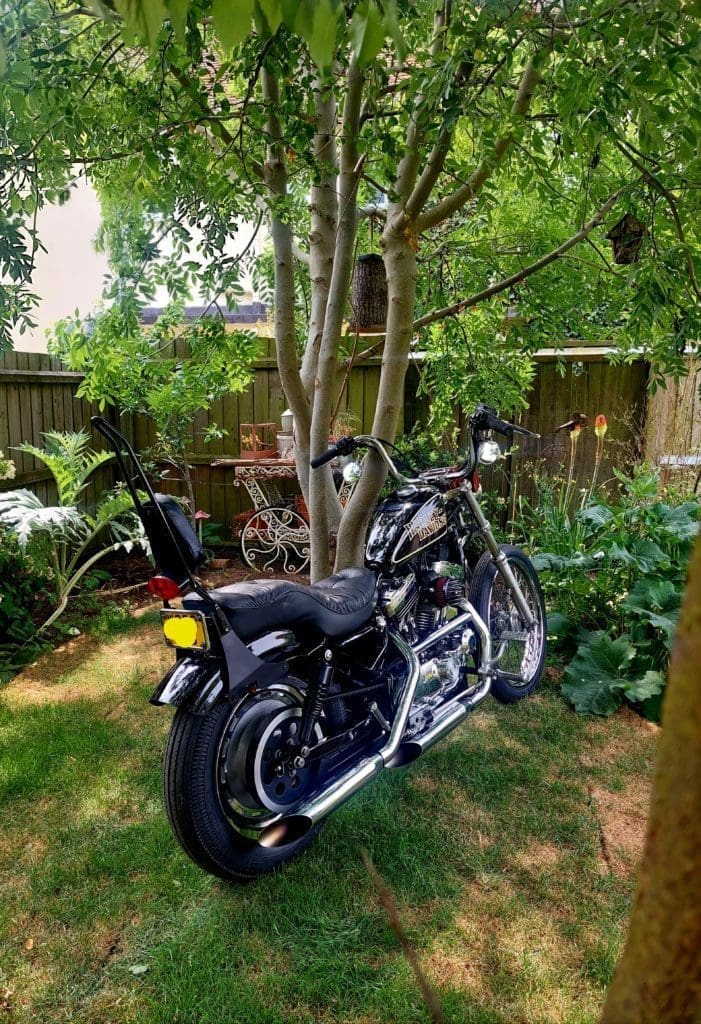 Here's my 1200 sportster bought back in April this year I hadn't passed my test at the time but only reason I took the test in the first place was to buy a Harley as my dad's always owned them so it was standard xlh since then it's had new tank hand sign written but my very talented mum changed the rear fender for a later model added sissy bar old iron head air cleaner 10 inch apes new lowering rear shocks and some new rubber to just add to the old school look. Obviously this isn't the end result, are they ever but, for only a few months it's definitely on its way.
Adam Caley born into bikes dad's always had bikes in fact he was on the cover a long time ago with a beautiful custome Triumph chop then sold that for a shovle there plenty of pics of me sitting on the tank Mum was always at rallys so obviously so growing up in tents and the colourfully biker community best childhood. But unfortunately the car bug hit first and was modifying vws till I hit 30 then said scree it gunna do my cbt and get on 2 wheels bought a cool little 125 chop that I have for a year but that bug hit hard so next step Harley and test so this came up April this year took my test about 2 weeks later and been tinkering either it since I love how long itl stay who knows and the real end goal is a classic shovle chop like my dad had back when I was born.
Do you want to Brag Your Bike?
Fill in the quick form here and you may find yourself being a Back Street Hero: