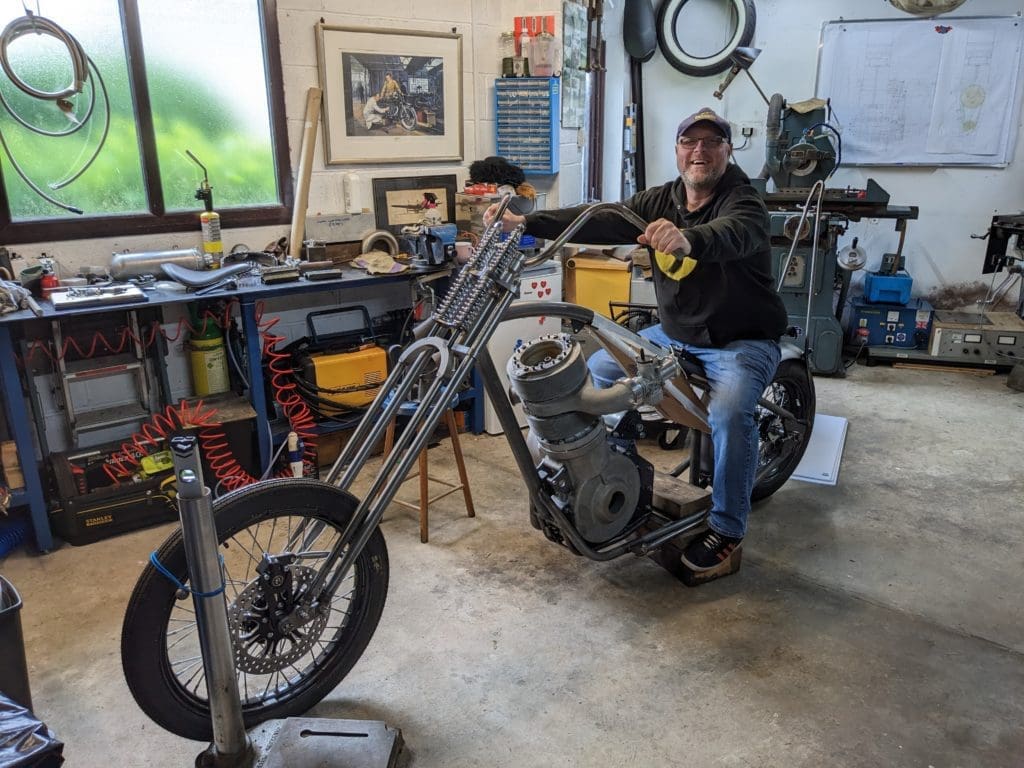 Wotcha. My bike isn't finished and doesn't run yet! Thought I'd get that out there first.
I'm building a single-cylinder old-school chop. I'm making the engine and gearbox myself. The engine is a 2796cc single sleeve valve, made from one cylinder of a Bristol Hercules aircraft engine. The gearbox is a 2-speed with no gears inside it.
Rolling chassis from String at Raw Steel choppers. The rest is from myself and a few mates. I'm hoping to have the engine running in October this year. It's all being recorded on my YouTube channel, https://youtube.com/@StoneEng?feature=share8
Bart. A Biker, Engineer & Custom bike fan who loves a good rally – based in The Midlands. My current project is really testing my limits, and hopefully passing a few boundaries 💪
Do you want to Brag Your Bike?
Fill in the quick form here and you may find yourself being a Back Street Hero: