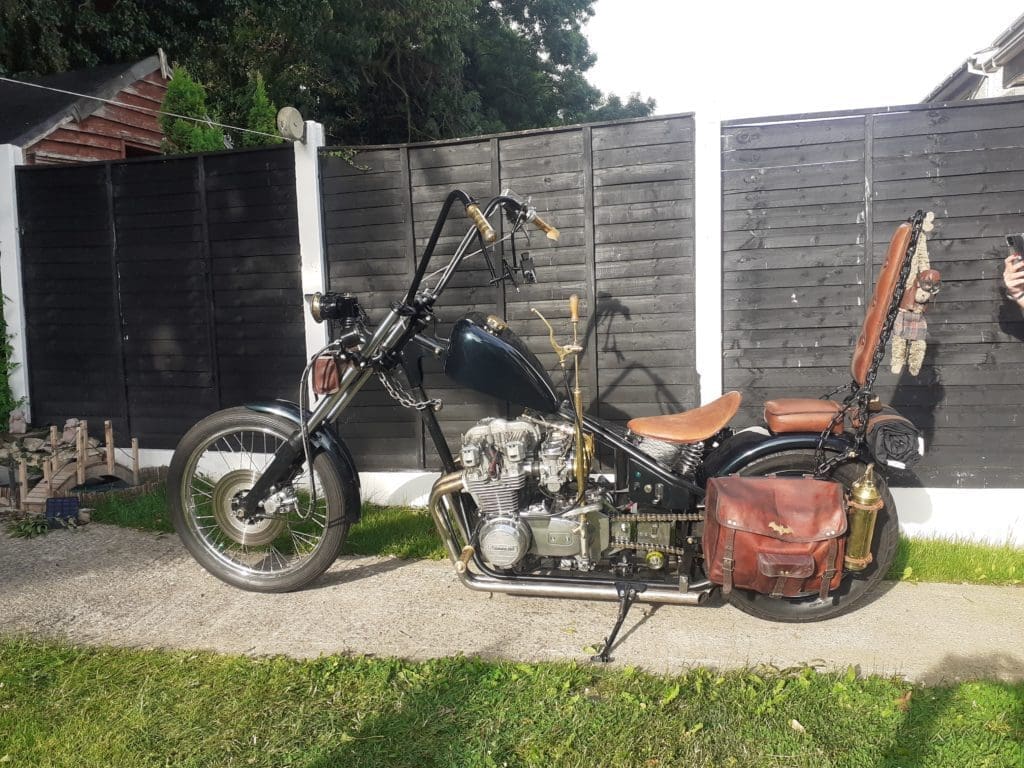 I've owned chop for 13 years now, she was originally viewed/ bought "as a runner" you know the story. Thus began the long winding road of learning and she has had several facelifts during that time. We're now on version 4.5. (the .5 involved springers, but we don't talk about that).
It was on false book/plates, no frame no., but all was legally set right and stuff.
Frame is unknown (would like to find out though). The engine is an 80/81 bottom and 82 top (slight mishap story there). Kz forks with 6″ extensions. Kz front hub laced to 21″. Rear 16″ laced to a *cough* Suzuki gt hub. Sissy bar, seats, brackets etc. All made "in-shed". Running a hand clutch/shifter setup….THAT gets the arguments going…
Made new loom and stuff. Carbide lamps modified are my fav notion( mr. Lucas might be tutting)
Enough stainless to make china jealous. All cleaning and polishing also done "in-shed".
Paint done by myself in a converted shed…
Article continues below…
Advert
And finally, as you can see in the pics, enough brass and bits to keep any interested soul busy for a while….it gets so much worse for them if they engage me in conversation!!! She has won a few trophies over the years and was in the rds bike show which was nice…met some of the REAL builders.
I'm not ashamed to say I may have borrowed an idea or two from your pages over the years….so that's her in a big (sorry!) nutshell.
Mark
Article continues below…
Advert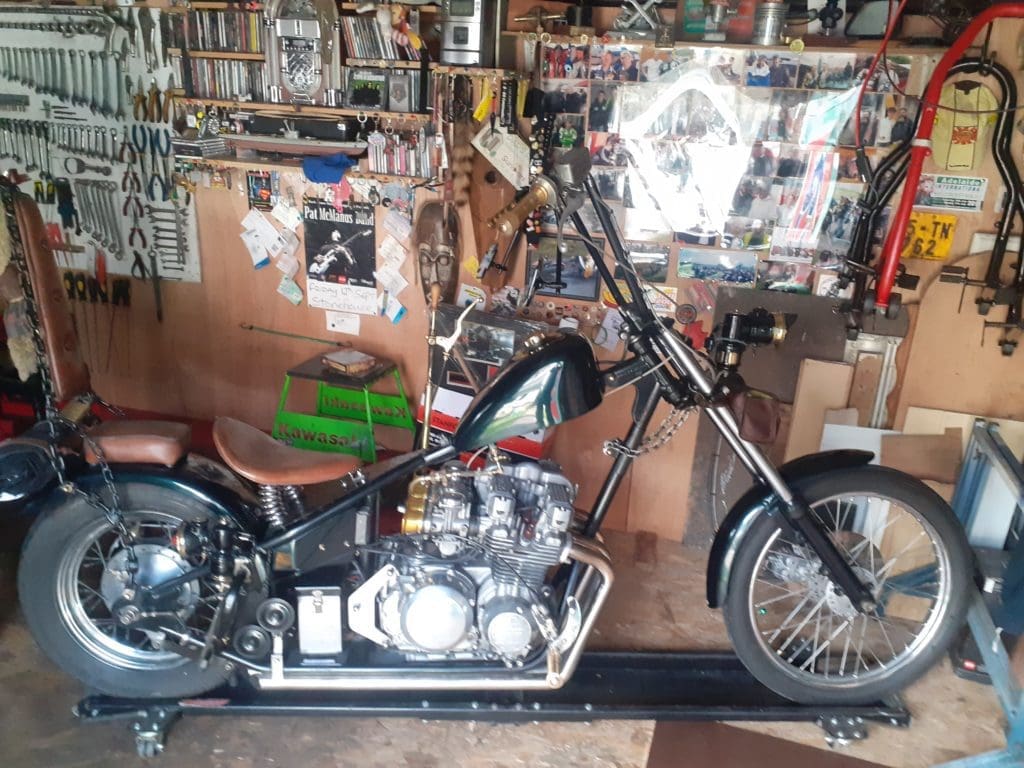 Do you want to Brag Your Bike?
Fill in the quick form here and you may find yourself being a Back Street Hero: