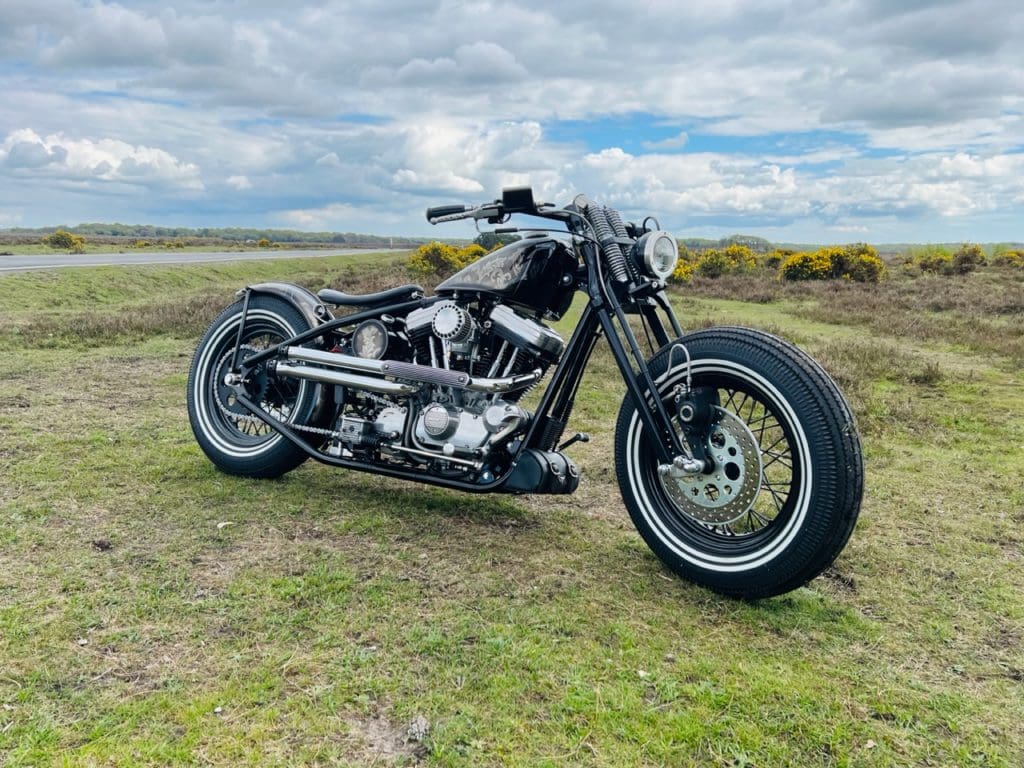 1991 sportster 1200 built by me. My first bike build…. Before this I had only rebuilt a Velosolex and a Honda Rotovator, so was quite a jump. I bought a sporty which had already been stripped into boxes and went from there. Fenland frame, Spun rear fender, DNA springer with SJP engineering head light, cut down cam and sprocket covers, extra plate clutch, chain drive conversion, super E with seven sins 'death ray' air cleaner, moon timing cover, lowbrow shotgun exhausts with custom inserts, custom bars, milled down lever clamps, drilled levers, kellerman atto 3in1 lights, harddrive switch gear, attitude billet battery clamp, shinko double whitewalls, biltwell plate mount, and loads more. Powder coating my trestan finishers and paint by roosters voodoo paint shop.
Kyle from Southampton grew up around bikes and likes to tinker, so naturally decided that he should build a bike. Now that's done he's contemplating a new project, but what will be next?
Do you want to Brag Your Bike?
Fill in the quick form here and you may find yourself being a Back Street Hero: