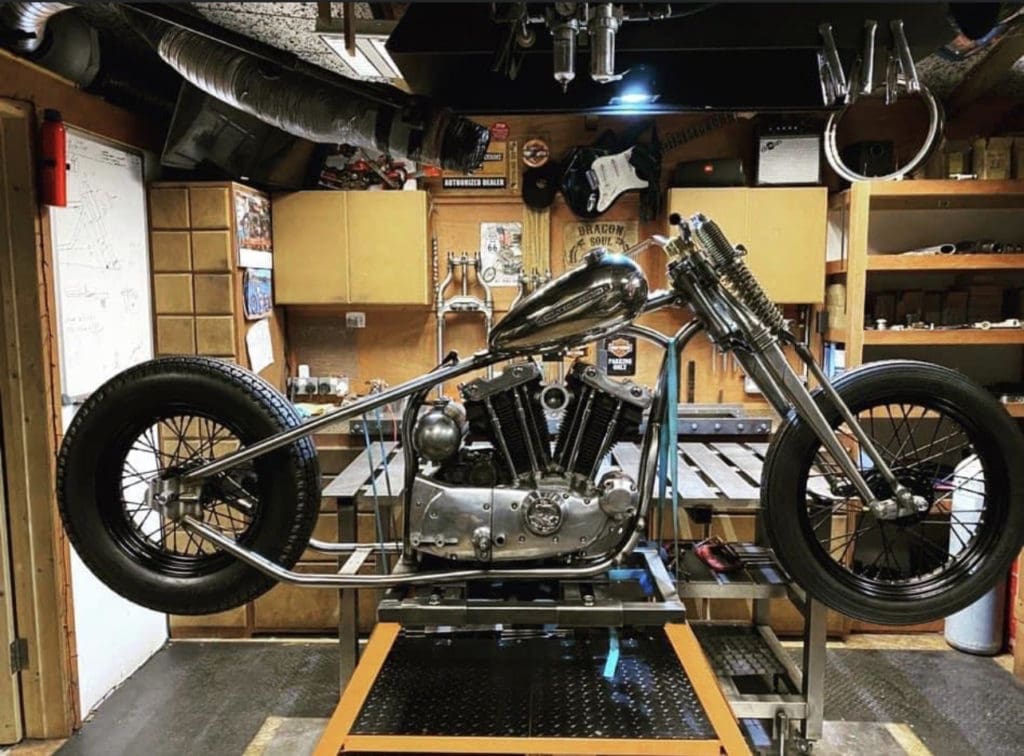 After being given an engine, the idea was to turn it into a table but once I'd stripped it down and saw it was in great shape, I thought I'd make a bike around it so I got in touch with Alex at Dragon Soul Customs and got a frame and forks made. 
This ride is a collection of talented artisans, all hand made. The seat is from Germany, the mud guard is from Canada, the motor from the states. Fingers crossed, the bloody thing runs.
Pete Panayis
Do you want to Brag Your Bike?
Fill in the quick form here and you may find yourself being a Back Street Hero: