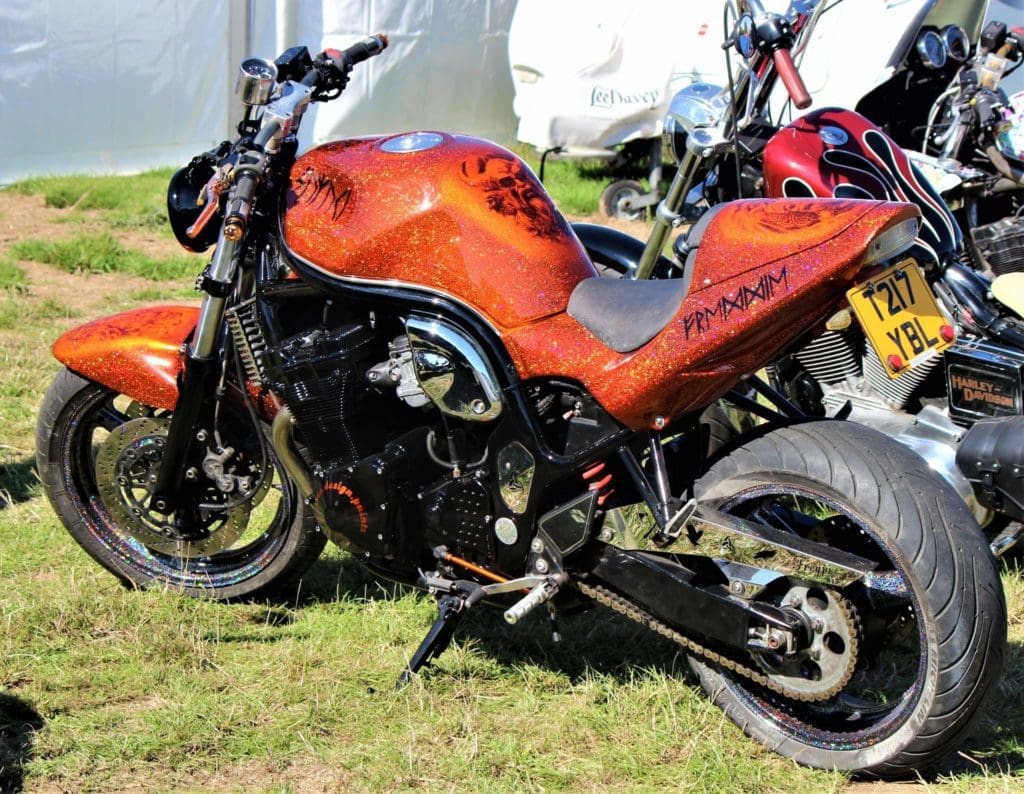 This is my 1999 Suzuki Bandit, I spent a long time making this bike my own, the rear end was shipped over from Germany, you see a lot of imitations now but this is the real deal!
I swapped out a load of the plastic cut outs (that hide wiring etc) for chrome ones which I had different Norse symbols cut out of to keep up with the noise vibe of the bike. The carbs are up jetted and it has been rolling road tuned so nice and nippy for what it is.
The paint was all done by myself, pictures never do justice but it's a holographic metal flake, covered with a deep candy orange then a small amount of holographic flake on top to bring back that amazing rainbow effect!
On the front mudguard, rear fairing and tank I added various pictures of Vikings/ Norse gods (including Thor and Odin) via water transfer and I also added my name and the Suzuki logo in Norse runes.
I'm 28 years old, living in Kent and trying to make a name for myself in the paint world.
Freddie Dawson
Article continues below…
Advert
Do you want to Brag Your Bike?
Fill in the quick form here and you may find yourself being a Back Street Hero: