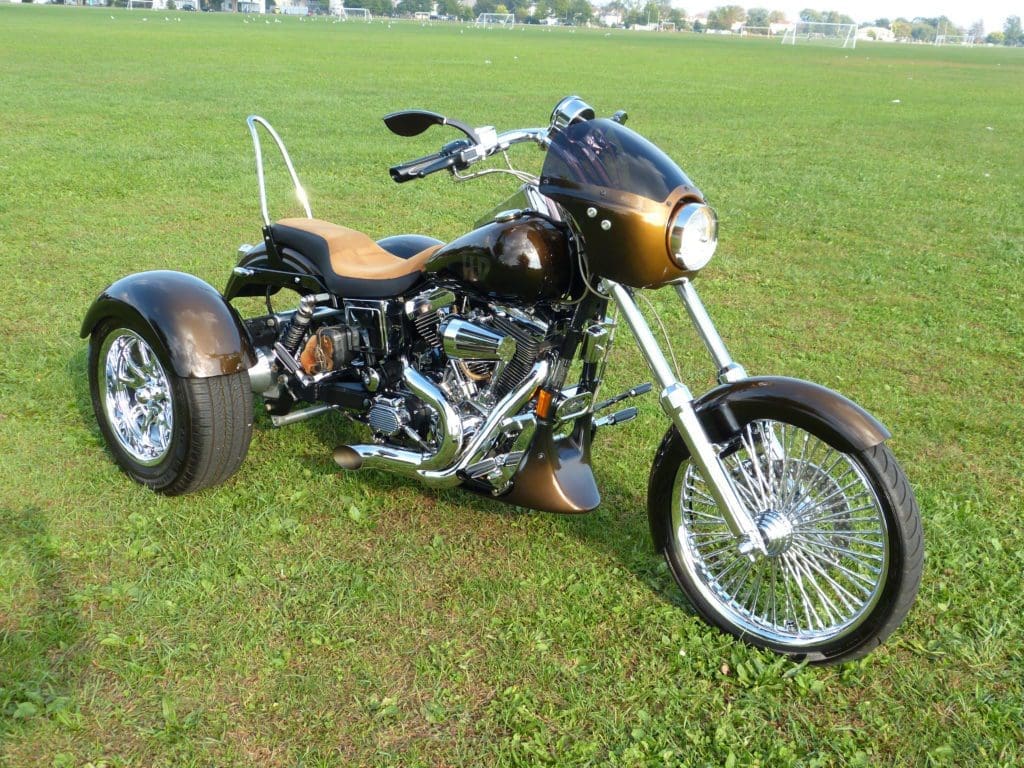 I'm 62 years old, I have a 98 wide glide that was passed down to me by my father before he died. Due to back and knee issues, I converted it to a trike about 6 years ago with a Frankenstein trike kit.
After making the trike decision I figured I would fully customize and ended up with the bike as it is now. When it becomes to much for me to ride, I will pass it on to my son to keep it in the family!
One-off bronze pearl paint faded to black, 5-degree rake with 4″ over tubes, head winds headlight, mini tombstone taillight, Arlen ness front fairing and chin spoiler, 9″ Chubby t-bars, Wyatt gating 2 into 1 pipe, S&S super E carb, 89″ S&S stroker kit, Russ weirmont front and rear fenders, Ride wright 50 spoke Fat Daddy front wheel, Corbin Gambler seat with a rust suede inlay, Ginz 18″ sissy bar, Arlen Ness grips and pegs.
Anthony Cammarano
Do you want to Brag Your Bike?
Fill in the quick form here and you may find yourself being a Back Street Hero: