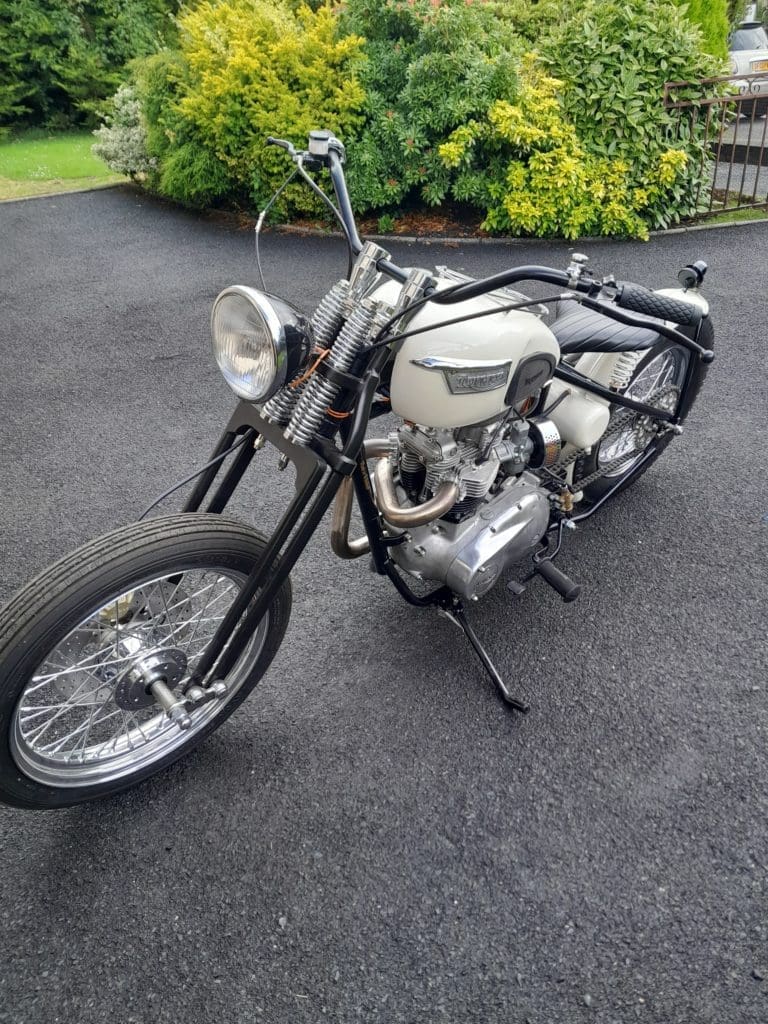 1973 T140, just finished this shed build, has a Fenland Choppers frame, Harley wheels, DNA springer, Brembro brakes, completely rebuild motor by Stevie Lavs, stainless made exhaust by Stevie Lavs.
Hi, I'm Don from Northern Ireland,  I work for the NHS. I've been into custom bikes and scooters for the best part of 30 years, mainly Choppers and Harleys, built along of custom stuff, but this is my first time doing a British bike, something different. This is my Triumph Bonneville T140V,  thanks for looking.
Do you want to Brag Your Bike?
Fill in the quick form here and you may find yourself being a Back Street Hero: