1 off custom HD Shovelhead chopper built over 10 years ago.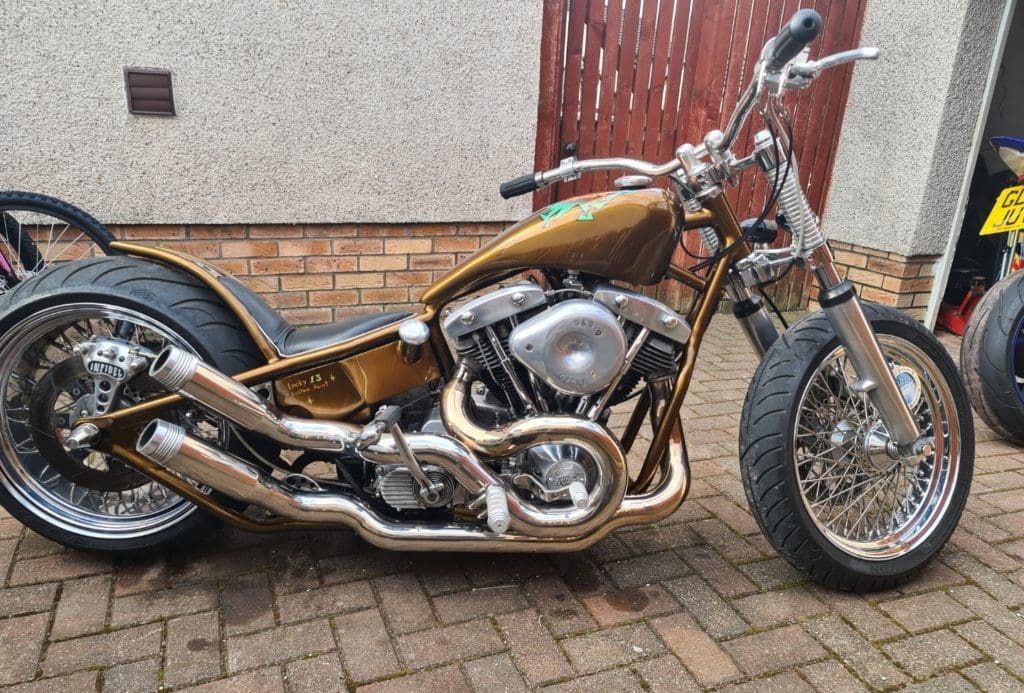 This full bike was custom built by my dad's friend Malky, starting off from the wheel and building the whole frame etc. round it.
I have owned this bike for a couple of years now and jumped at the chance to own it when a had the chance as my dad also helped build it.
The detail on this bike is amazing and alot of thought went into the full build.
Lots of custom work on the full bike from lights to levers to exhausts the lot, so much time and detail.
The paint was also done by Lucky 13 Custom Paint (Foxy) who done a fantastic job and is also a friend of my dad's.
Runs and rides amazing and is used a lot.
Am sure this was featured in BSH Magazine years ago when it was built.
Have recently given her a good clean up and fixed the clutch problems.
This won Best In Show at the Tigers MCC Ride In Show this year which was sponsored by MCS Scotland in Crookedholm, also won Best Chop last year.
Looking at doing a couple of changes to this soon, but only small changes like a custom leather seat etc just to show it off bit more.
Thought a would share this bike and see what everyone else thinks of it, in my opinion its one of the nicest ave seen.
Amazing work from Malky and all his friends.
James