Tony has given this ex NCC chop a new lease of life.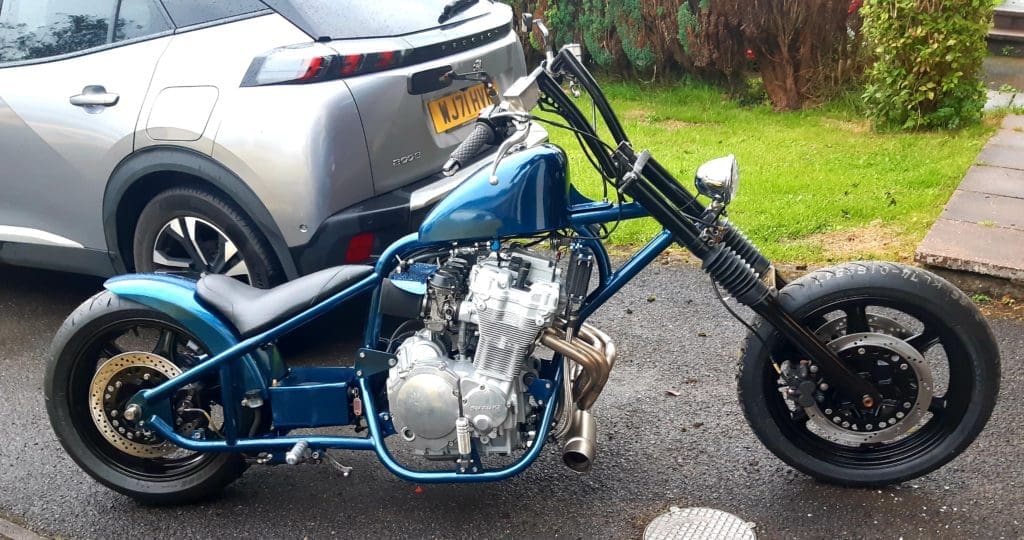 Bought cheap as a non runner, all black and bit tatty. I couldn't stand seeing it in someone's garden not being ridden
Took minutes to find fake ngk plugs were issue, ran lovely, total strip of bike soon followed
New tyres, fully rebuilt brakes with new pads, pistons and seals, changed bars to apes, knocked up a new exhaust, everything is powdercoat, no filler anywhere, frame is NCC Kernow built originally.
Engine is gsx1100g shafty, with gsxr11 top end, bandit 12 carbs, goes like hell.
Wiring is by owner all thru bars and frame
Article continues below…
Advert
Fun bike that hopefully sell and let me build something new, love the bike but hate riding someone else's build.
Tony
Do you want to Brag Your Bike?
Fill in the quick form here and you may find yourself being a Back Street Hero:
Article continues below…
Advert