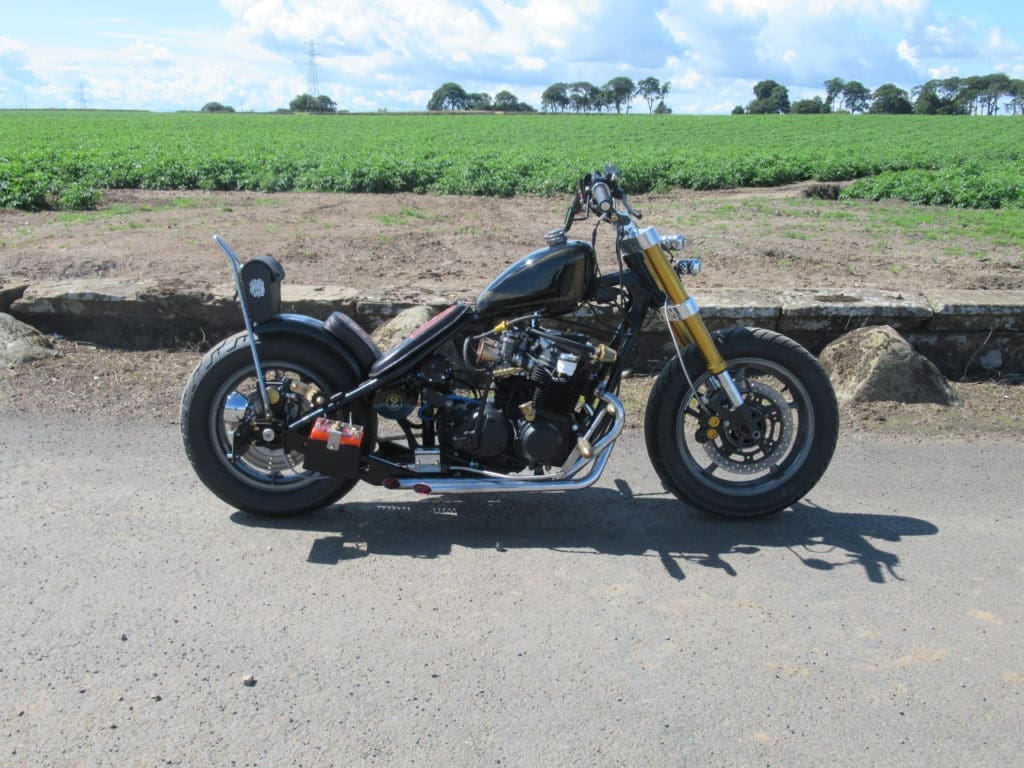 First chop was called Risky Business, a hardtail frame from Ricks Hog and chop shop with a 750 SOHC motor in 84 and a pic of it is in this mag in issue 7 1984.
Have had a few bikes featured in BSH through the years and ride a Kustom evo softail but always wanted to build a Risky Business mk2, which I finally have and is the one you see now.
1970 cb750 sohc engine,Cobavalley cycles Bandit 1200 Thug frame modified to take the sohc engine.
Big alloy slabs holding up the upside down forks ive had lying about for years,kawa z650 rear wheel, Harley oil tank, small sporty tank black with gold marble effect paint, bars 15pound on ebay.
No room for battery so stuck it on side of frame, tooled leather seat from Caer Urfa leather, lots of Brass etc…..
YUF
Article continues below…
Advert
Do you want to Brag Your Bike?
Fill in the quick form here and you may find yourself being a Back Street Hero: