Rare Harley Deluxe FLSTNI, only some 200 in the UK. New paint, saddle, front wheel, chrome and more chrome, stage one K&N and V&H exhaust, sounds and runs beautifully. Can't fault her. Catches my eye, and many others. Decided on Shelby Cobra Blue to go with the 60's classic look. Tank badges from the states, and a few other parts as well to complete the look.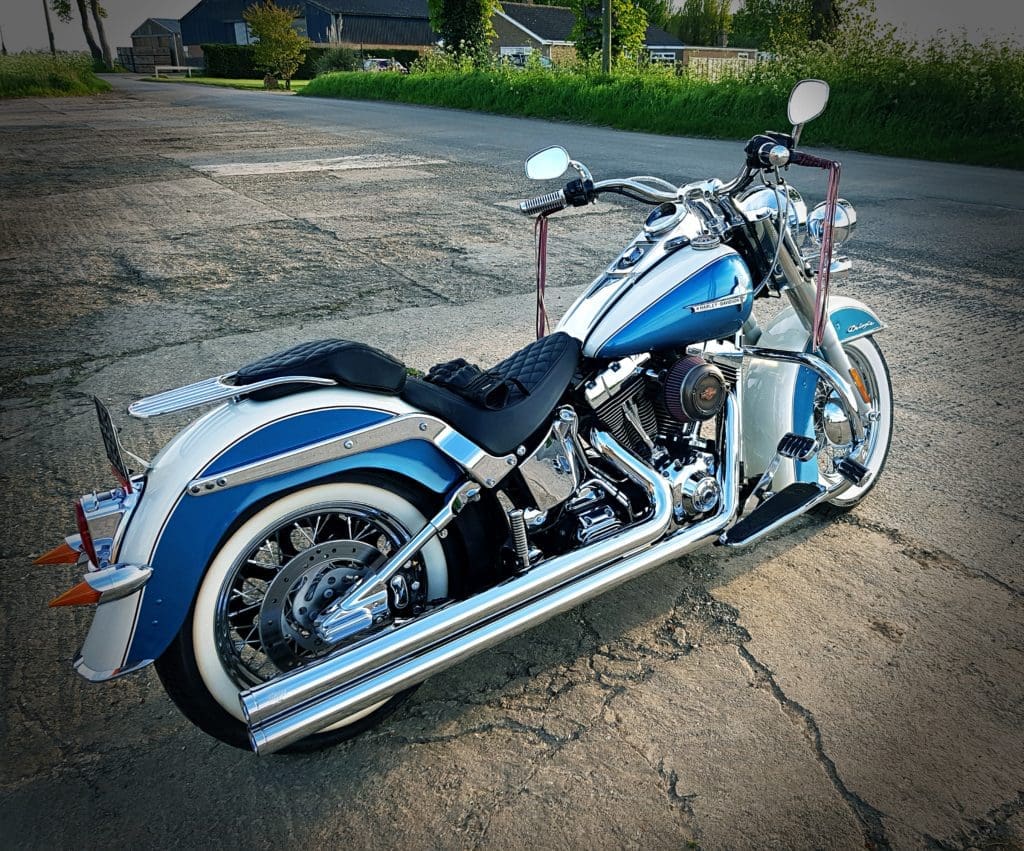 Having suffered a heart attack and a subsequent stroke, for my 60th I thought "hmm I need another bike."
Did I need one? No, but the decision was made.
I found an old Harley, bucket list thing. Rode it for a while, and thought this needs restoring and changing. It was rusty, frame was good, as was the engine, but the rest… well, good from afar as someone says. So found a reputable shop and in it went, 6 months later it was back… Gone was the black and white, new was the Shelby Cobra Blue and Old English White and some trick bits.
You can never have enough chrome, so online I go…
Its finished as far as I'm concerned now. It's a dry ride and show bike but I don't care, I've another luckily for a daily jaunt, but I do get out on it as much as possible. Ok so its not built, its my taste and accessorised and shiny. Luckily my health has not dipped any more so I plan to ride this for years to come.
Article continues below…
Advert
Clive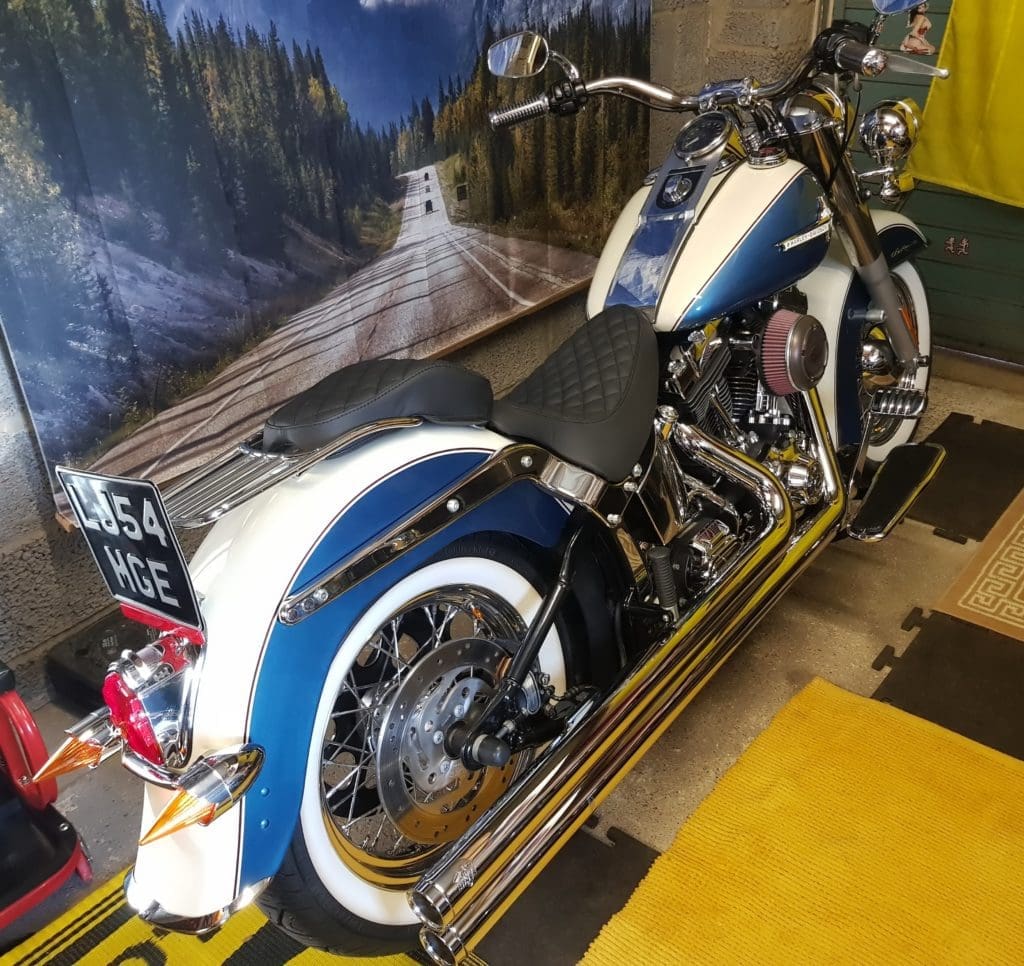 Do you want to Brag Your Bike?
Fill in the quick form here and you may find yourself being a Back Street Hero: